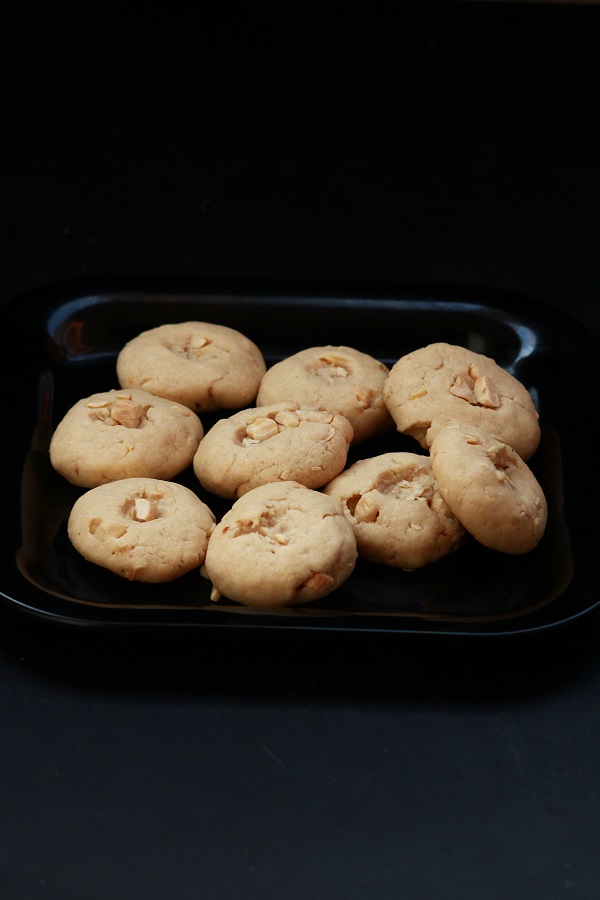 Today's recipe is cashew cookies – an easy cookies with cashew nuts.  It is a very delicious and buttery cookies.
These cookies can be made very easily at home with very few ingredients available at home – maida, butter, sugar, cashew, milk, and vanilla essence.
You can also try making these cookies with wheat flour.  Cashew nut cookies are very easy to make.  You can also use more nuts and less flour if you want your cookies to be nutty.  You can also increase the quantity of sugar according to your taste preference.
This is a eggless cookies version.  It is very easy to make and tasty.  It is one of my favorite cookies and oneof the easiest to make.  These cookies are packed with nutrients.  These cookies can be stored in refrigerator for 4 – 5 days in an air-tight container.
Hope you like it.
Cashew cookies recipe
Ingredients 
all purpose flour / maida – 1 1/2 cup or 180 grams
sugar – 1/2 cup or 100 grams
butter – 100 grams
cashew nuts – 1/2 cup chopped
salt – 1/4 teaspoon
milk – 1 – 2 tablespoon
vanilla essence – 1 teaspoon
How to make cashew cookies
1. Add butter, salt, sugar in a bowl.  Mix well.  Whisk until it becomes soft and creamy.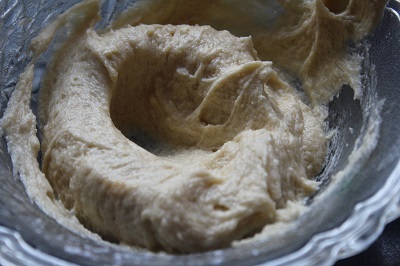 2.  To this add all purpose flour, cashew nuts and mix well.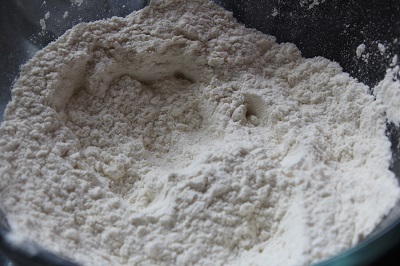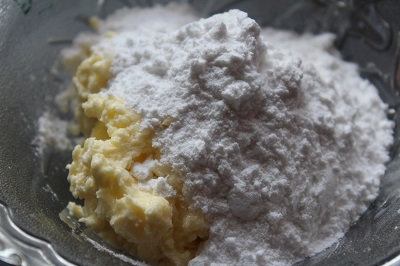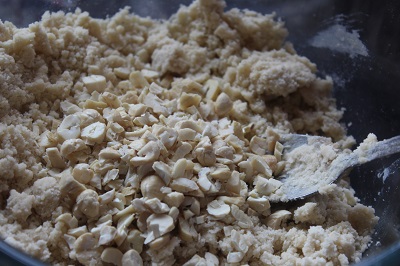 3.  Add milk and make a soft dough.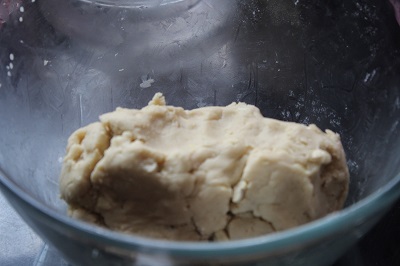 4.  Preheat oven at 180 degree celsius.  Like a baking tray.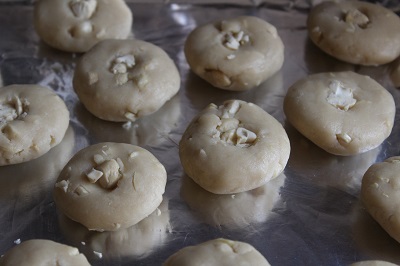 5.  Take small portions of dough, roll it into balls and then make a small hole in the centre.  Add few more cashew pieces and press it.  Arrange these pieces on a baking tray.  Bake for 12 – 15 minutes.
6.  Let it cool completely.  Store it in an air-tight container.