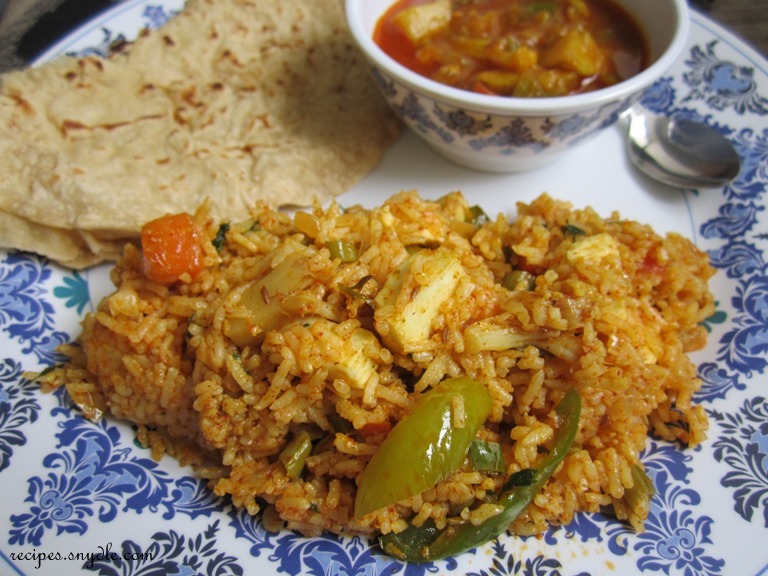 Hey foodies. Today I am going to share a delicious recipe for Veg Pulao. I have already shred one recipe of veg pulao. You can find it here. You would notice that in my previous veg pulao recipe, I had cooked raw rice along with the vegetables and spices. In this version, I have used cooked rice and prepared the spicy vegetable mixture separately. In the end, I mixed the rice and the veggies and that was it.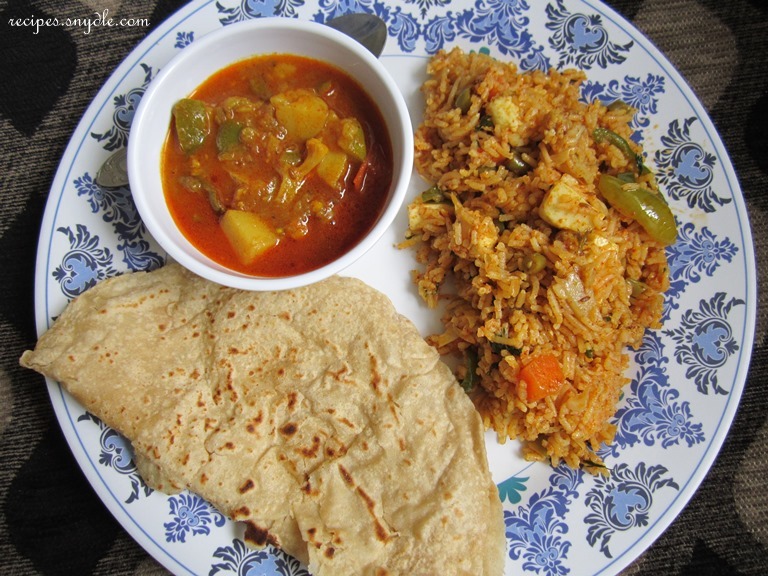 If you have leftover rice and a fridge full of colorful veggies, this recipe is perfect for you. The best thing is that you can prepare the rice a day before and use it the next day. Also, if you make this veg pulao and keep it in fridge, it tastes even better the next day.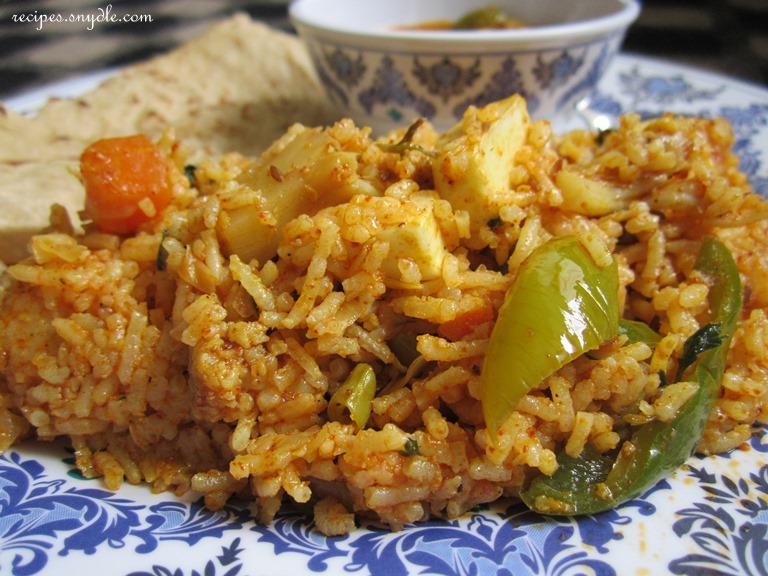 I made 8 servings of this rice for lunch for guests. So, I am writing the recipe accordingly. You can halve it if you want to prepare it for 4 to 5 people. For the purpose of measurement, 1 cup = 250 ml.
Ingredients
Plain cooked rice – 6 cups
Assorted vegetables – 5 cups (Cabbage, capsicum, cauliflower, french beans, green peas, carrots)
Onions – 2 large, finely chopped
Tomato – 1 large, finely chopped
Ginger – 3 inch piece, finely crushed in mortar and pestle
Garlic – 15 big cloves, finely crushed in mortar and pestle
Green chilies – 4, finely chopped
Coriander leaves – a big handful, finely chopped
Paneer – 400 grams, cut into small pieces
Oil or ghee – 1/2 cup
Cumin seed – 1 tsp
Spices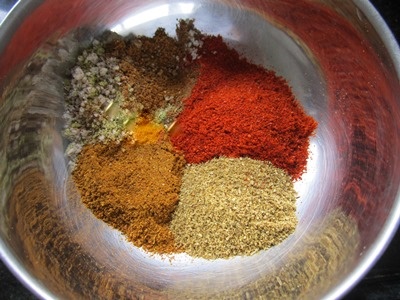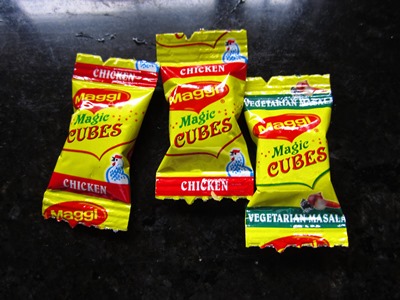 Everest chicken masala – 3 tbsp
Garam masala – 1/2 tbsp
Kashmiri red chili powder – 2 tbsp or to taste
Turmeric – 1/2 tsp
Maggi Magic Cubes – 3 to 4, veg or chicken, whichever you like
Salt – to taste
How to Make Vegetable Pulao
Heat oil/ghee in a large skillet. Add in the cumin seeds and allow them to sizzle. Then add the onions and saute it till it begins to turn golden.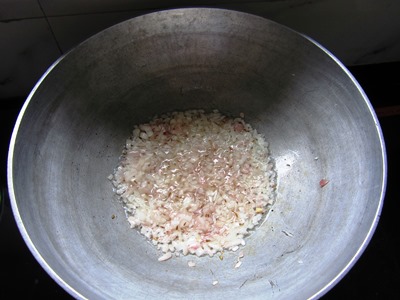 Add in the ginger and garlic and saute on low flame till they become fragrant.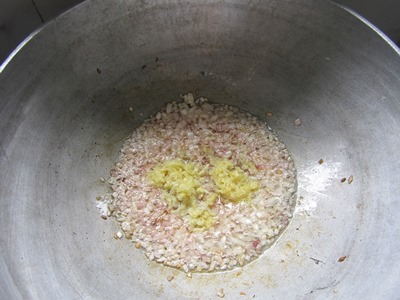 Add in the green chilies and saute for a few seconds.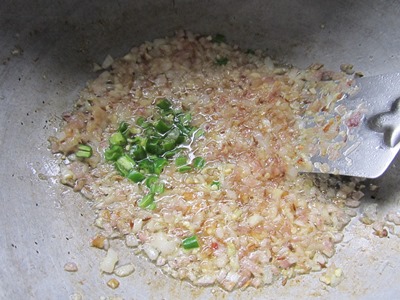 Add in the cabbage and saute it till it softens and loses its pungent smell.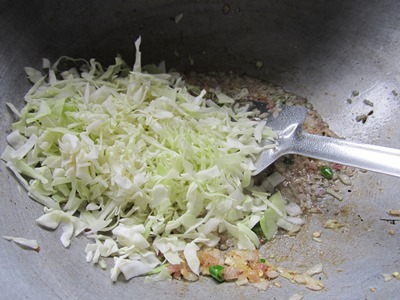 Add in the carrots, green peas, french beans and carrot. I parboil these vegetable before adding them to this recipe. Saute for a minute or two on high to medium heat stirring constantly. Try not to burn anything.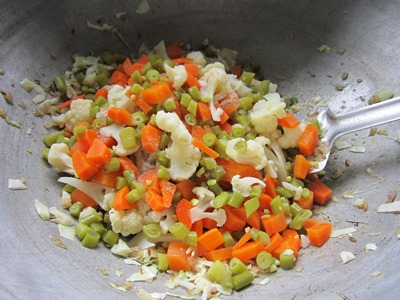 When the oil begins to separate, add in all the spices, maggi magic cubes and salt. Go easy on the salt because the magic cubes are salty. The cooked rice also has some salt in it. Saute till the spices get roasted along with the veggies and become fragrant.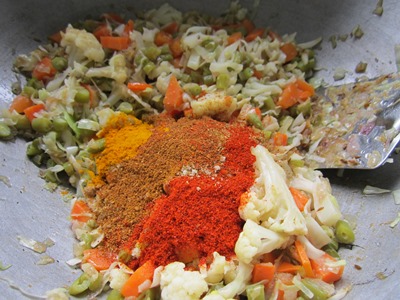 Add capsicum, tomato and paneer at this point. I forgot to add paneer so I added it later on. Saute till the tomato gets mushy and capsicum softens. Stir around the mixture carefully so as not to mush up the veggies.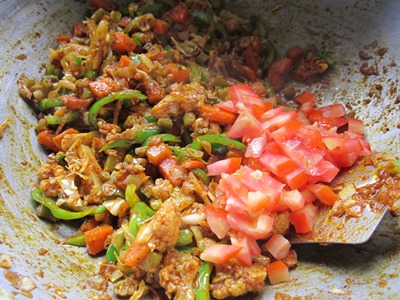 Add in the rice and mix well. Let it get heated through.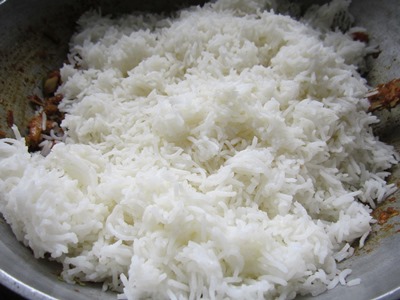 Finish with coriander leaves. Mix.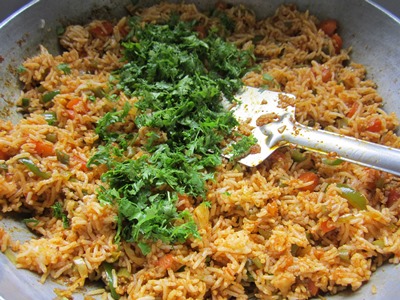 I added paneer in the end as I had forgotten to add it along with the capsicum.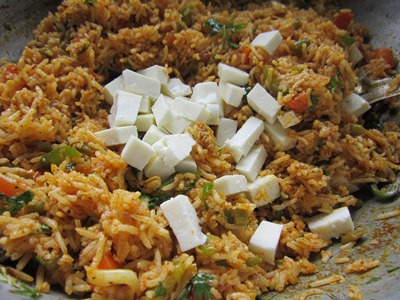 Turn the heat off and cover the skillet for 10-15 minutes. Now it's ready to serve. Enjoy!