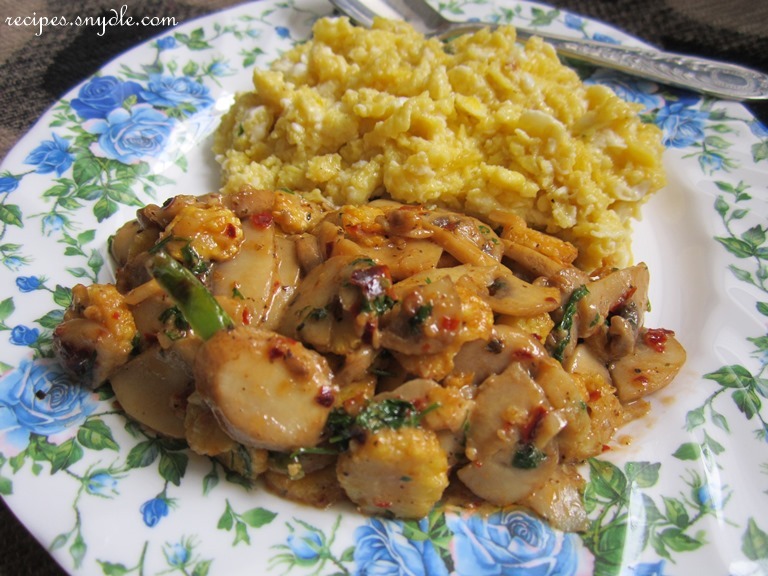 Mushroom Baby Corn Stir-Fry Recipe with Step by Step Pictures.
Hey foodies! Today I am going to share with you a very interesting and easy recipe. This is the recipe of mushroom baby corn stir fry. It needs very basic ingredients and gets ready in less than  minutes. I love to have it for breakfast along with simple scrambled eggs. You can have a toast on the side as well and an awesome breakfast meal would be ready. Since I am avoiding carbs as far as possible, I skipped the toast. But trust me, I have had it on a toast once and it was really good. Alternatively, you can make sandwiches using this recipe as stuffing. I like it on its own.
It is filled with flavors of oregano and parsley and the texture is creamy with a very slight tinge of sourness from the olive oil mayonnaise. The flavors burst in your mouth when you take that first bite. And then you don't want to stop till all of it is gone!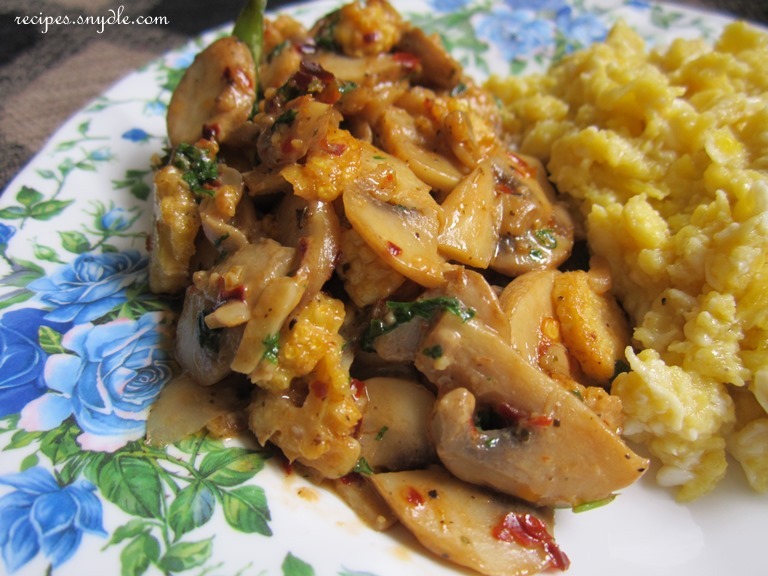 Let's start with the recipe now. If you are having it with scrambled eggs or any other thing on the side, the quantities mentioned below would suffice for one person. If you are having just this, feel free to double up the quantities.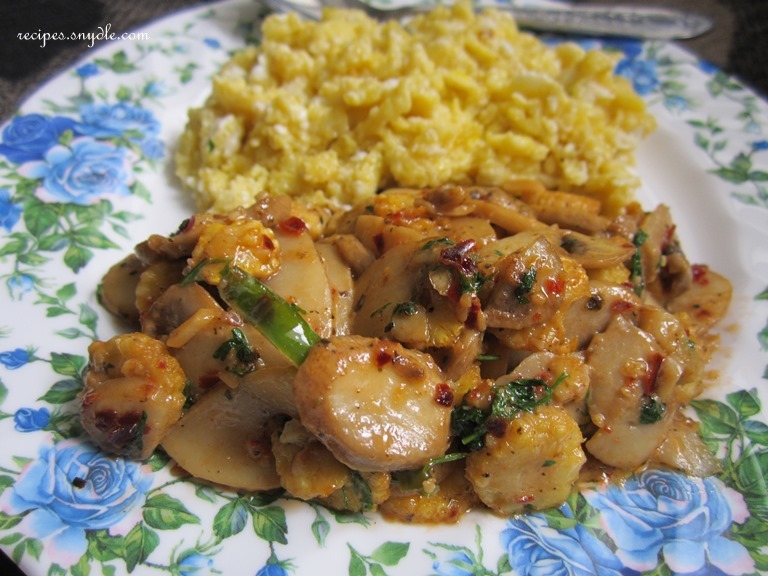 Ingredients
Mushrooms – 5, finely sliced (I used button mushrooms)
Babycorn – 3, sliced
Garlic – 3 cloves – finely chopped
Green chili – 1, split lengthwise (optional)
Butter – 1 tsp
Oil – 1 tsp
Red chili flakes – 1 tsp or to taste
Oregano – 1/3 tsp
Black pepper – 1/4 tsp or to taste
Salt – to taste
Olive oil Mayonnaise – 1 and 1/2 tbsp
Ketchup – 1 tsp
Parsely – 2 tsp, chopped
How to Make Mushroom Baby Corn Stir-Fry
Mix together the mayo, chili flakes, black pepper, ketchup, salt, and oregano.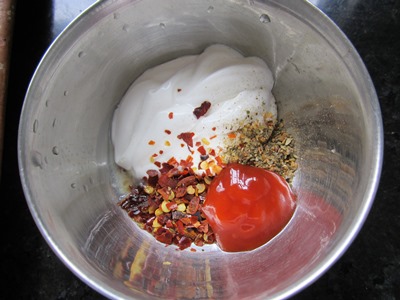 Heat a pan or a skillet. Add butter and oil to it. Toss in the garlic and saute it on a low heat for about half a minute. Do not let it turn golden or brown.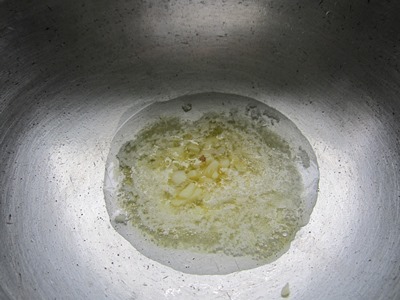 Add in the green chili and saute for a few seconds.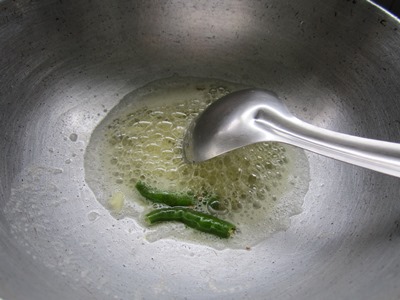 Increase the heat a bit now. Add in the baby corn and saute it till it gets some color and softens.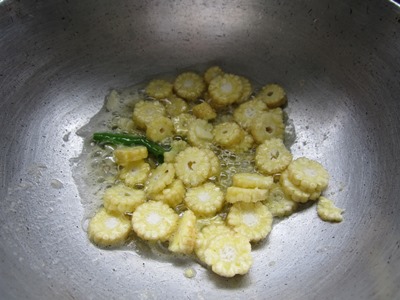 Add the mushrooms and saute it till it loses its moisture, gets cooked and smells nice.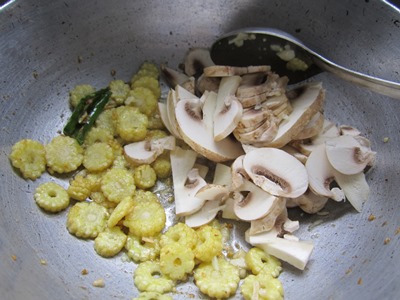 Add in the mayo mixture and mix well. Cook for another half a minute.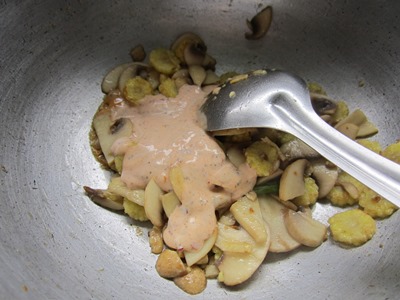 Turn off the heat. Add parsley.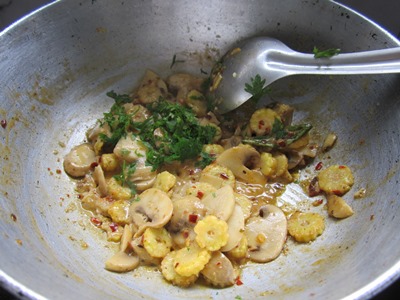 Mushroom Baby Corn Stir-Fry is ready. Serve immediately. Enjoy!