Bhindi in Peanut Masala Recipe with Step by Step Pictures
Hey foodies. This is an extremely simple recipe for okra of bhindi as we call it here in India. It's such a versatile vegetable and there are so many ways to make it. I have already shared a few recipes of bhindi or lady's finger cooked in different styles using different spice mixes.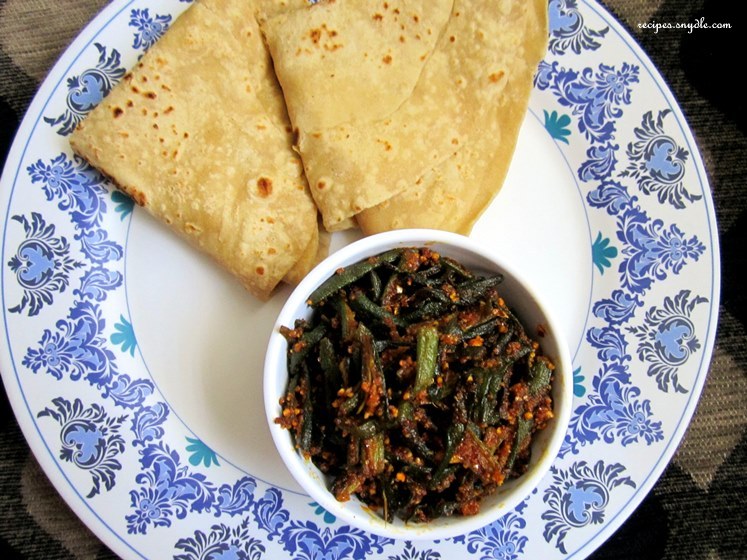 This one is the new addition to the list. If you don't have much in your fridge and want to give a healthy lunchbox to your kids, this recipe is a keeper. It's delicious and has a nice texture from the peanuts. You can have it with rice and dal as a side dish or just with plain rotis or parathas. It will pair up nicely with both. Let's get started with the recipe now. This recipe serves 2.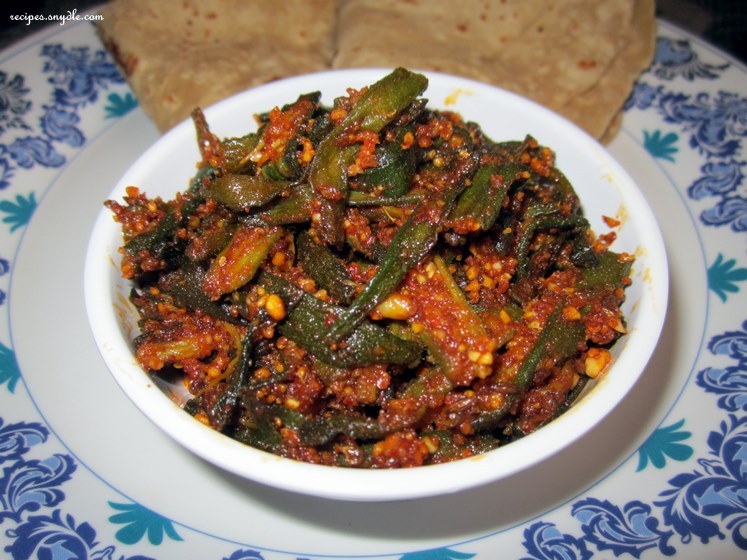 Ingredients
Okra / Bhindi – 60, washed and wiped dry
Roasted and ground peanuts – 1/3 cup
Garlic – 4 cloves, finely chopped
Cumin seeds – 1/2 tsp
Peanut oil – 3 tbsp
Kashmiri red chili powder – 1 tsp
Regular red chili powder – 1 tsp or to taste
Turmeric – 1/3 tsp
Amchur/dry mango powder – 1/2 tsp
Salt – to taste
How to Make Bhindi in Peanut Masala
Cut the okra/bhindi into four pieces lengthwise.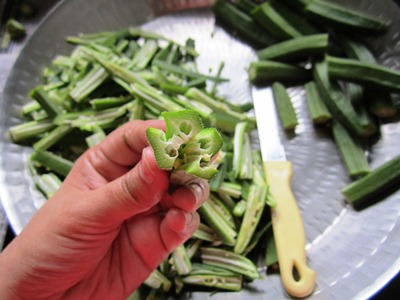 Heat oil in a skillet. Add in the cumin seeds and allow them to sizzle. Add in the garlic and saute it on low flame till it turns golden. It will just take a few seconds.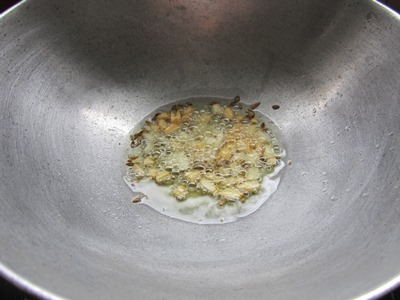 Add in the okra and mix well. The oil should coat it well.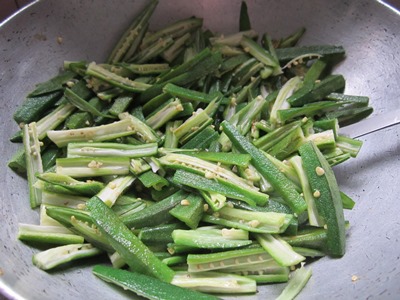 Add turmeric powder and mix well. Stir fry the okra on high to medium flame. If it gets too hot, turn the heat to low for a while.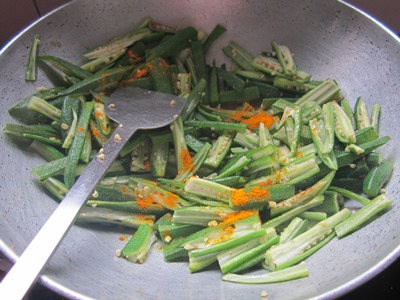 When half done, add in the turmeric and some salt. Mix well and continue to cook.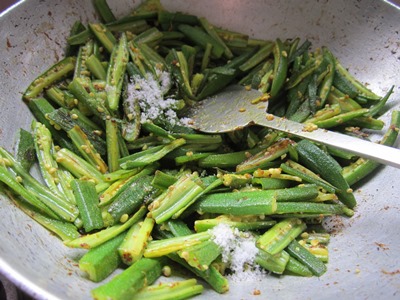 After a few minutes, the okra is completely cooked and somewhat crispy. The sliminess has gone away too. Now add roasted & ground peanuts, both kashmiri and regular red chili powder. Mix well and cook for a few seconds.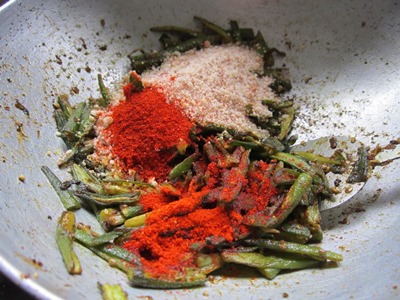 Add amchur/dry mango powder. Check salt. Mix well. Turn off the heat.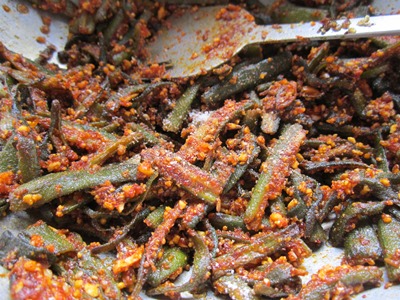 Bhindi in peanut masala is ready. Serve hot with dal rice or roti. Enjoy!