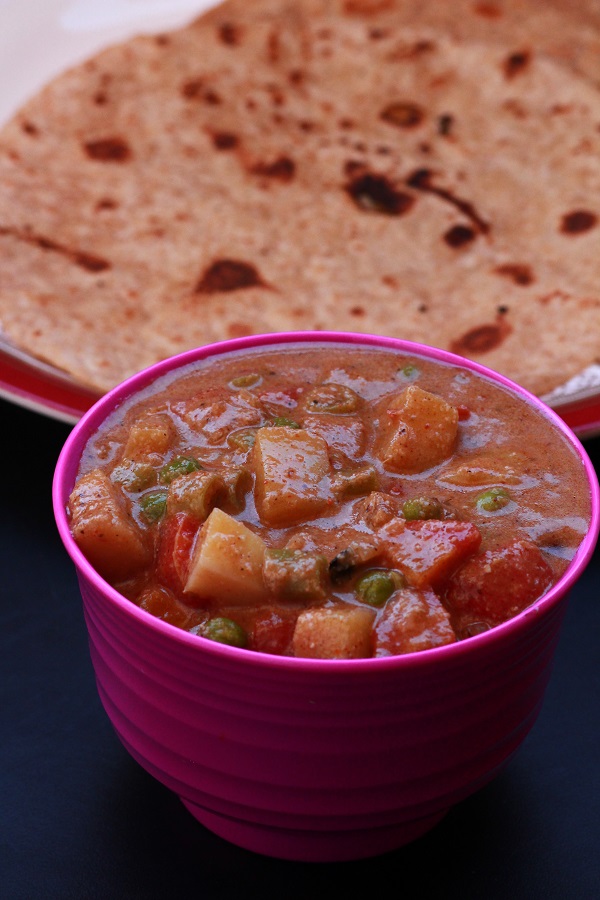 Today, I am sharing the recipe of vegetable kurma.  It is a perfect side dish for chapati, roti or poori or pulao.
Kurma is a dish popular in India. It is a curry made with a combination of vegetables like carrot, beans, peas, potato and cauliflower.  My kids love kurma and I often make this veg kurma for chapati.   It is a perfect way to serve vegetables in a single pot.
Usage of fresh coconut gives a nice flavor and taste to the curry.
This kurma is very popular in South India and chapati is often served with kurma in hotels and is often called as chapati kurma.  This curry also goes well with porotta.  This kurma is mildly spiced and flavorful with garam masala and this kurma is a real treat and you will definitely fall in love with it.
You can also make this curry in a pressure cooker.   After adding the vegetables, cook the veggies in the pressure cooker, and then finally add coconut paste.
Vegetable kurma recipe
Ingredients 
mixed vegetables (potato, peas, beans, carrots, cauliflower) – 2 cups
onion – 1 chopped
ginger garlic paste – 1 teaspoon
green chili – 1
tomato – 1
turmeric powder- 1/4 teaspoon
coriander powder – 2 teaspoons
red chili powder – 1 teaspoon
salt – to taste
bay leaf – 1
cinnamon stick – 1-inch piece
cloves – 2
for grinding 
coconut – 1/2 cup
fennel seeds – 1 teaspoon
cashew nuts – 1 teaspoon
poppy seeds – 1/2 teaspoon
roasted gram – 2 teaspoons
How to make vegetable kurma 
1. Grind all the ingredients to a smooth paste.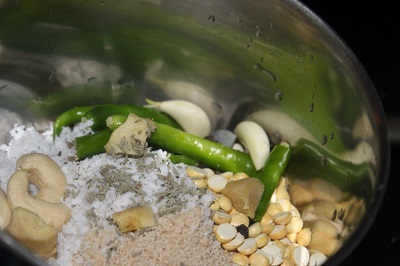 1. In a pan, heat oil.  Add cinnamon stick, cardamom, cloves, and saute for a second.
2.  Add chopped onion and fry till translucent.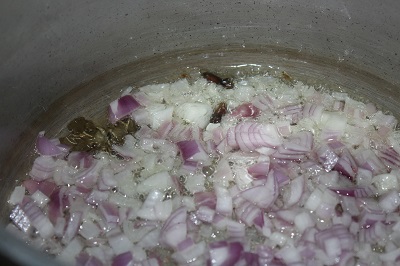 3.  Add ginger garlic paste, green chili and saute well.  Add turmeric powder, red chili powder, coriander powder and saute well.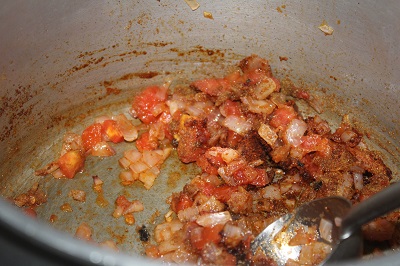 4.  Add tomatoes and saute well till they become mushy.  Simmer and cook until tomatoes get cooked well.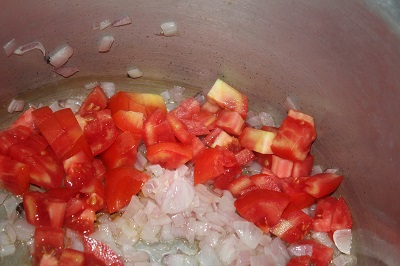 5.  Add chopped vegetables, salt and saute for a few minutes.  Add water and wait till the veggies get cooked well.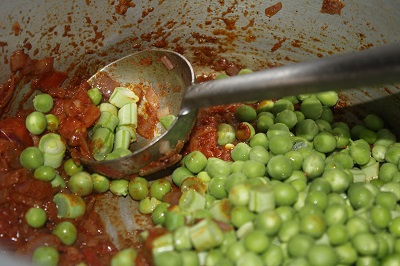 6.  Add coconut paste, mix well.  Bring to a boil and turn off the flame.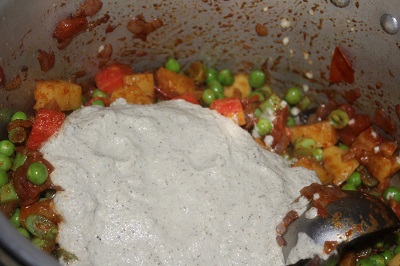 7.  Remove from flame and garnish with coriander leaves.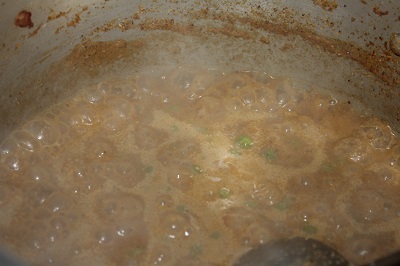 8.  Serve vegetable kurma with chapati, roti.