This is an Eid special fried rice with richness of fruits and vegetables. This is a healthy dish since i didn't use any ghee to prepare. For celebrations we used to make this with the combination of  salad and chilly chicken. You can add your choice of vegetables like mushrooms,baby corn. This is a popular Indo- Chinese recipe. To add flavor and good smell i added celery so that it will be tempting.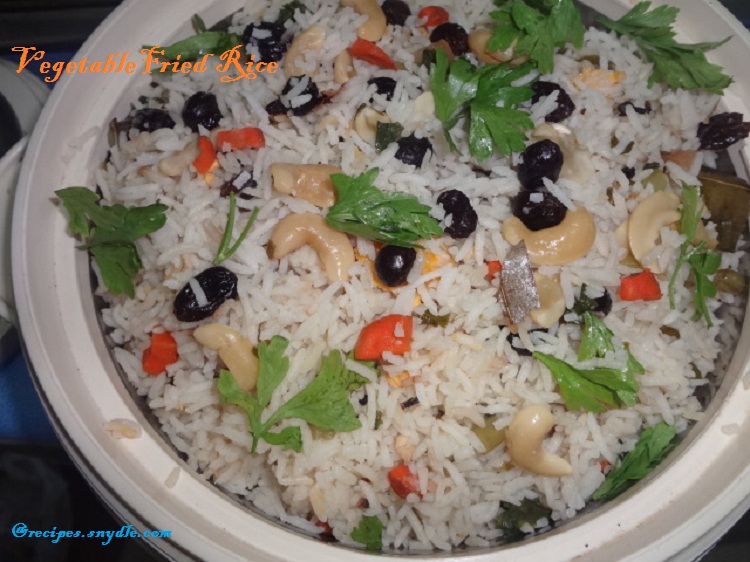 Ingredients
Basmati rice-3 cups
Beans-1 cup
Carrot-1 cup
Cabbage-1 cup
Cauliflower-1 cup
Green peas-1/2 cup
Spring onion-1 cup
Celery-1/2 cup
Cashew-10 nos
Raisins-20 nos
Apple-1
Pineapple-1/2 cup
Lemon-1
Coriander leaves-1 cup
Ghee-1 tbsp
coconut oil-1/2 cup
cardamom-3 nos
cinnamon-1 inch
star aniseed-1
cloves-4
How to Make Vegetable Fried Rice
Cut all the vegetables and keep aside.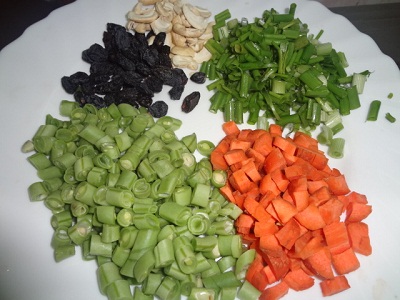 Soak the rice for 10 minutes.
Roast the cashew and raisins in ghee and keep aside.
Put oil in a pan and add cardamom,cinnamon,cloves,star aniseed.
Add carrot and beans. Saute till half cooked.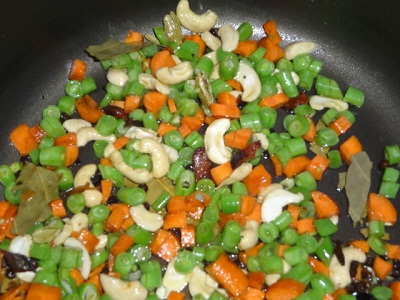 Add spring onion,cabbage ,cauliflower and apple.
.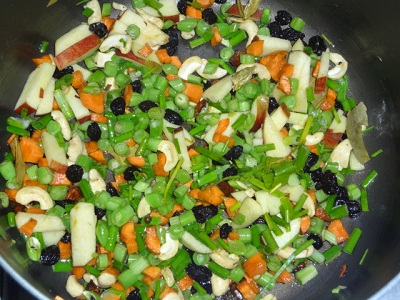 When it is cooked, add soaked and drained rice into the vegetables. Roast it till the rice is slightly change the colour.
In a separate pan boil double the quantity of water and add lemon juice,salt and bay leaves.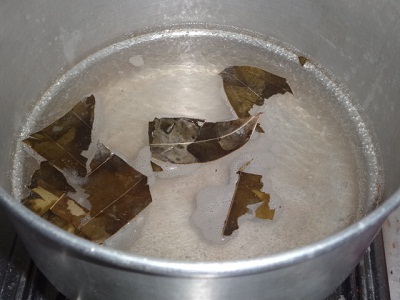 Pour the water into the rice.cook in a low flame for 10 minutes and put off the flame.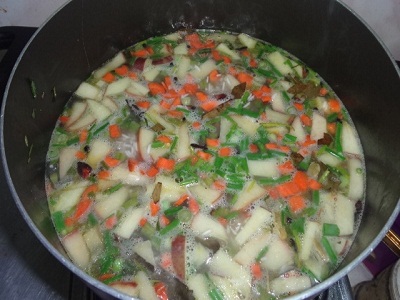 Add  apple ,spring onion and some pineapple pieces over it. Cover it. The pan should be air tight.