Stuffed banana or pazham nirachathu is a very popular Malabar snack. It is a part of if-tar parties. Today i am putting this recipe because this is an eid special sweet and tasty cuisine. It is prepared by stuffing the banana with coconut filling. Once i bought from the hotel but it was with white sugar. I don't like to have sweets with white sugar, so i tried this with jaggery. I used coconut oil to fry it . But if you like to have ghee,would be much tastier than this one. Move on to the recipe.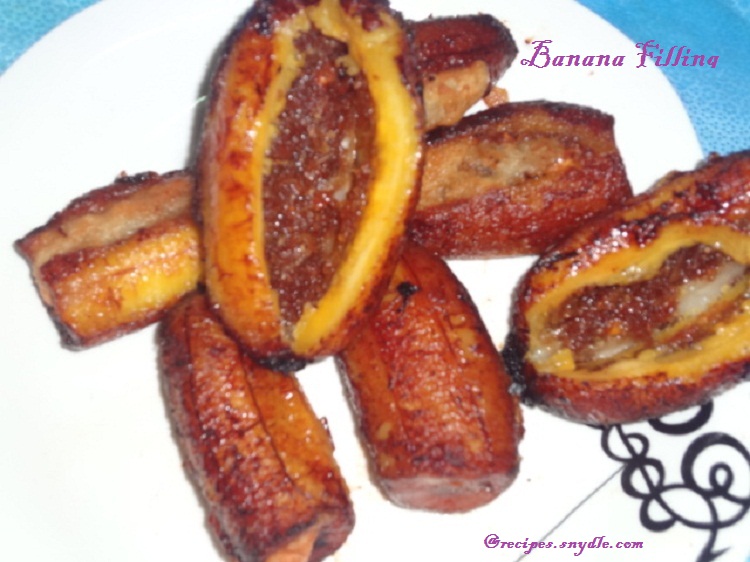 Ingredients
Banana-4 nos
Grated coconut 1 cup
Jaggery-50 gram
Cardamom-3 nos
Cashew nuts-5 nos
Raisins-10 nos
Ghee-1 tsp
Coconut oil-to deep fry
All purpose flour-2 tbsp
Salt to taste
How to Make Stuffed Banana
Peel off the banana's skin and cut into 2 pieces
Make a slit on one side of the banana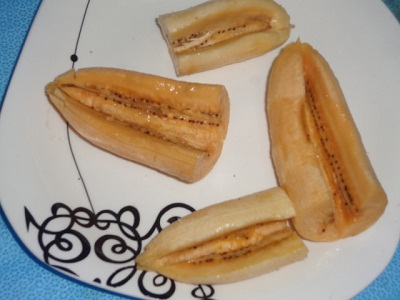 Roast the cashew and raisins in ghee and keep aside
Make jaggery syrup
Add grated coconut,cardamom and roasted dry fruits in it.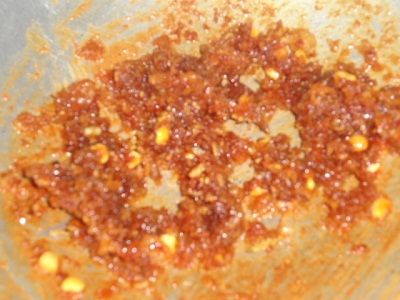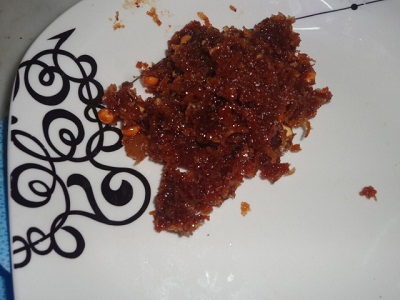 Stuff the coconut mixture in the slit.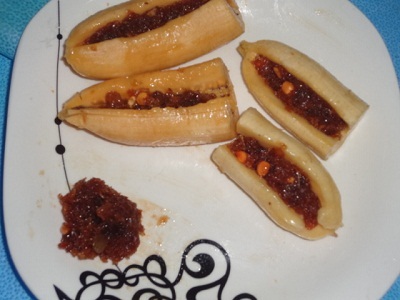 Make a thick mixture of flour and add salt.
Seal the slit with the batter.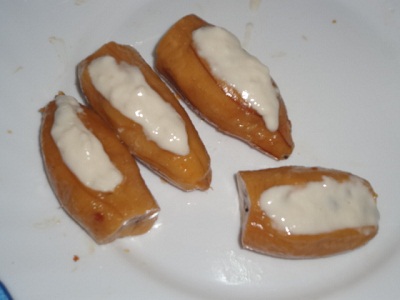 Heat the oil and put the banana into it.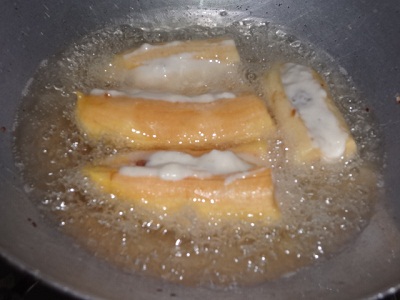 Flip it when one side is golden colour.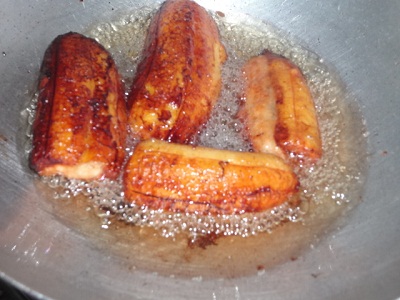 When both sides are cooked drain the oil and keep it in a tray.