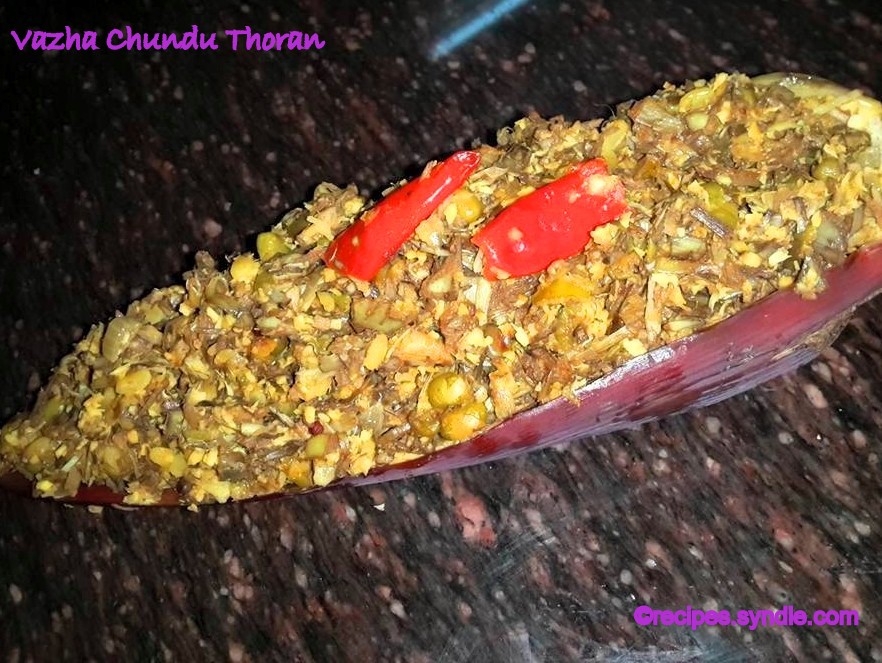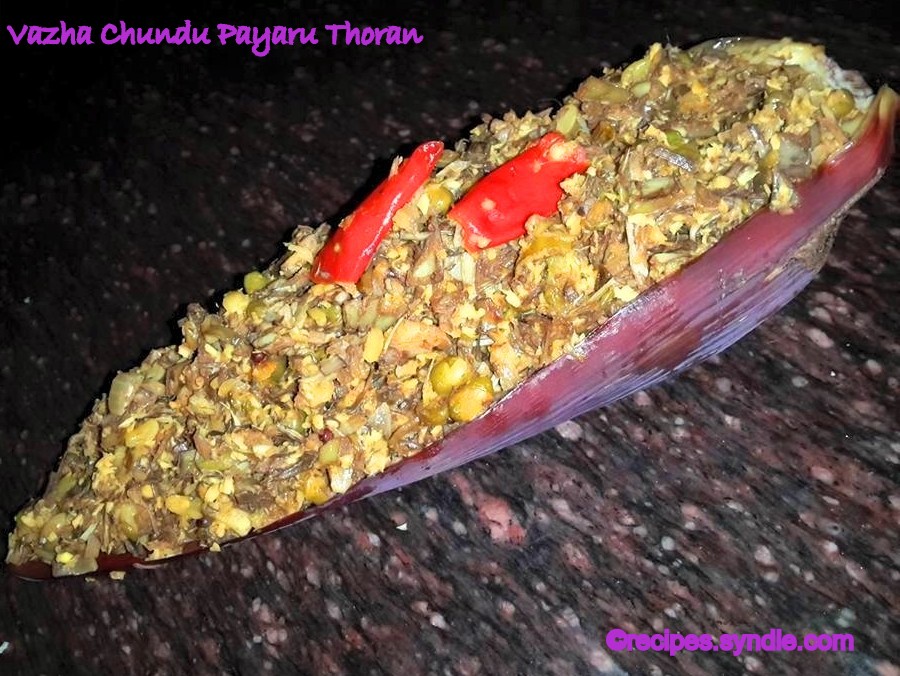 Hi All, I am Swapna from Gods Own Country, Tvm Kerala. Today I am going to post a traditional recipe and very familiar to you all, Vazha Chundu Payaru Thoran/vazha Poov thoran. There are some traditional kerala dishes which I used to try only in weekends. One such dish is Vazha Chundu Payaru Thoran. Vazhachundu is the malayalam name for the purple flower of the banana plant, also known as banana heart. I love banana flower and its a fabulous combo with kanji/cooked rice in hot water. Banana trees plays a vital role in kerala cuisine, every single part of the tree is useful in one way or other. As everyone know, leaves are used to serve meals and used to prepare some traditional food like meen pollichathu, ada snacks etc.  Then its stem, flower and fruits are used in one way or other. Before cooking flower, you have to discard the outer leaves, may be 4 or 5, until the inner pale coloured leaves can be seen. Outer dark coloured leaves can be very bitter, and cannot be used for cooking. I have used the outer layer to serve the thoran. It can be used as a decorative serving bowl. The banana flower is a good source of vitamin C and vitamin A, and it contains a good amount of Iron and Calcium. So lets see how I am going make this healthy, delicious stir fry.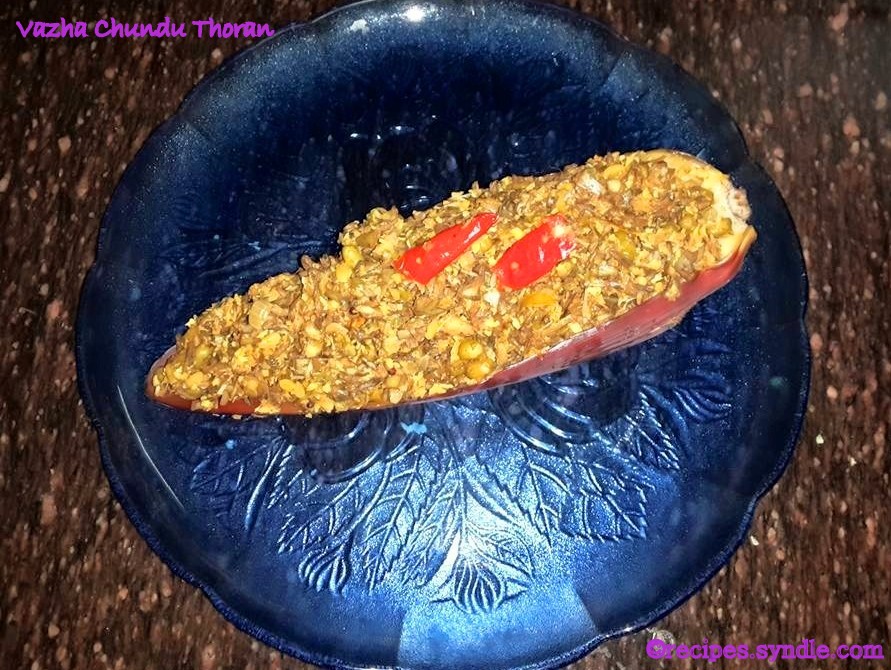 Vazha Chundu Payaru Thoran Recipe
Ingredients
Vazhachundu/Banana Flower- 2
Cherupayar/ whole green gram- 300 g
Coconut- 1 cup, grated
Green chillies- 1, chopped
Garlic pods- 1, large
Jeerakam/Cumin seeds- 1/2 tsp
Coconut oil- 2 tsp
Red chilly powder- 2tsp
Turmeric powder- 1 tsp
Mustard seeds- 1 tsp
Dry red chillies- 2
Salt- to taste
How to Make Vazha Chundu Payaru Thoran
 Wash the banana flower thoroughly. Peel and discard the first 3 or 4 outer covering of the vazha chundu and chop it finely, for thoran. Rub a tablespoon of coconut oil on the chopped banana flower, to remove the serum. Keep it aside for 10-15 minutes. This will help in removing the sticky fluid from the banana flower. Stir the banana flower with a spatula and you will notice a sticky paste clinging into the spatulla. Repeat this few more times to remove the sticky paste completely and keep it aside. Mean while clean the whole grren gram well and cook it separetely with water in a pressure cooker for 1 whistle. Dont over cook the gram.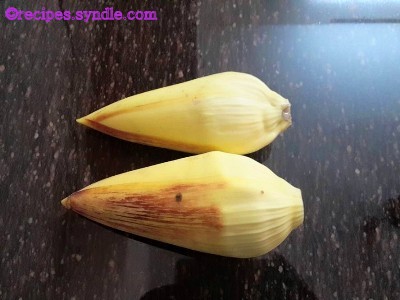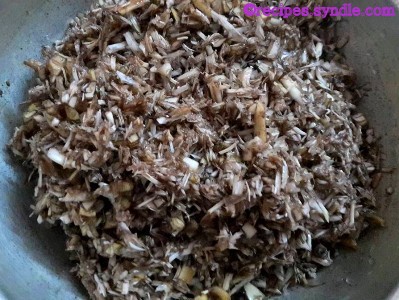 Heat oil in a deep bottom frying pan, add mustard seeds. Allow it to splutter.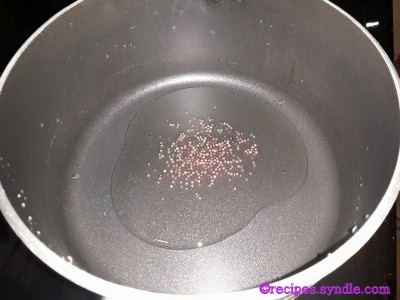 Saute dry chillies, green chillies and onions, for 1- 2 minutes until onion change color to light brown.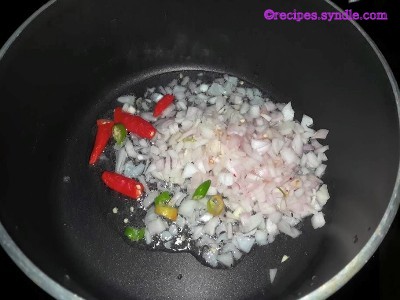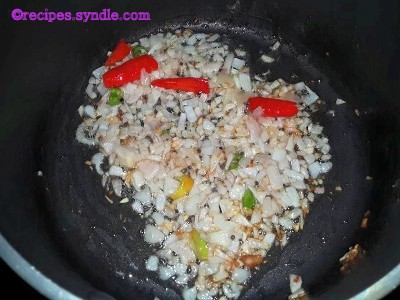 Now add the chopped and cleaned vazha chundu to it and mix it well. Stir it occassionally for 2 minutes.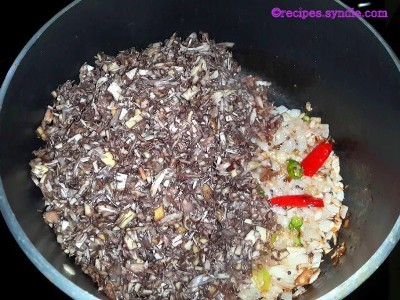 Mean while coarsely ground grated coconut, garlic,cumin seeds, turmeric powder, and chilly powder.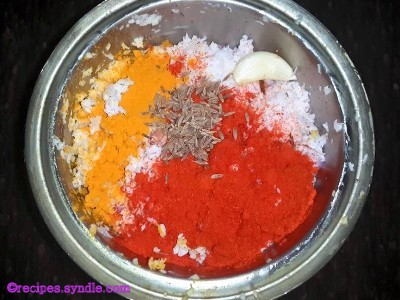 Now add the grounded coconut mix to the pan and cook it for 2 minutes, Combine it well.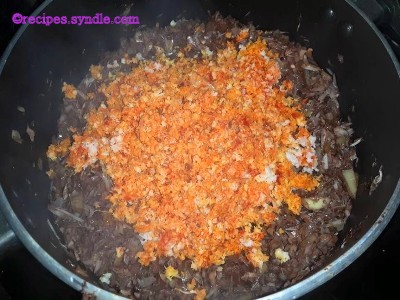 Now add the cooked green gram in it and mix well for 1 more minute.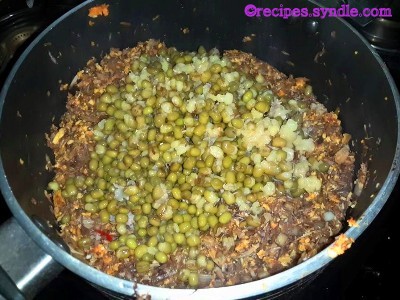 Make sure the thoran doesnt get mashed. Serve along with rice and curry.