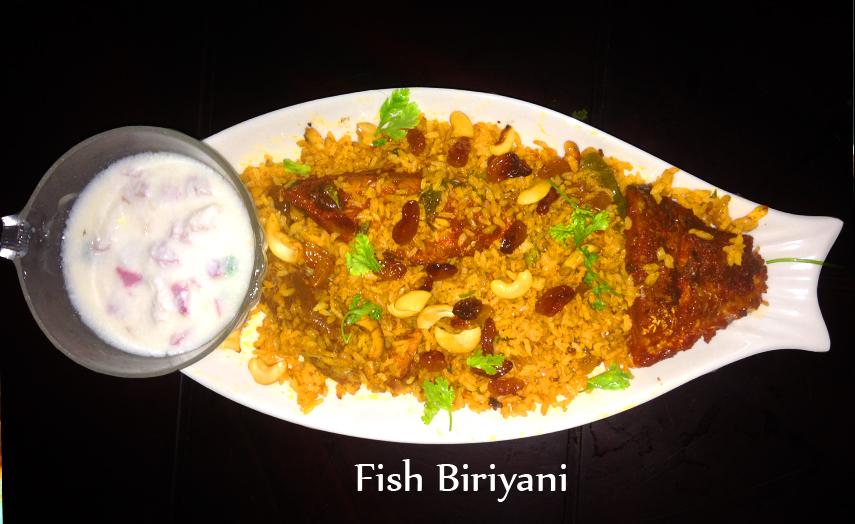 Hi Friends, today i am coming with another dish, which is fish biriyani. I know you will wonder because we don't cook fish biriyani at home. If biriyani, then all need chicken biriyani but this will give u a fresh and tasty recipe. Fish is probably my favourite protein and this Fish Biryani recipe is one of a kind. Fish Biriyani, is one of the most authentic biriyani dish from North Kerala!!! Kaima rice is also known as Jeerakasaala/ jeera rice is used for making biriyani .Which tastes way better than the Basmathi rice. It has a very good fragrance in its own. When cooked with spices and ghee the biriyani tastes fabulous.It is easy to make, extremely flavourful and even those who do normally enjoy fish will LOVE this meal and request second helpings! I normally make this whenever my husband goes fishing and brings home a large catch, as a little celebratory meal !!
Malabar Fish Biryani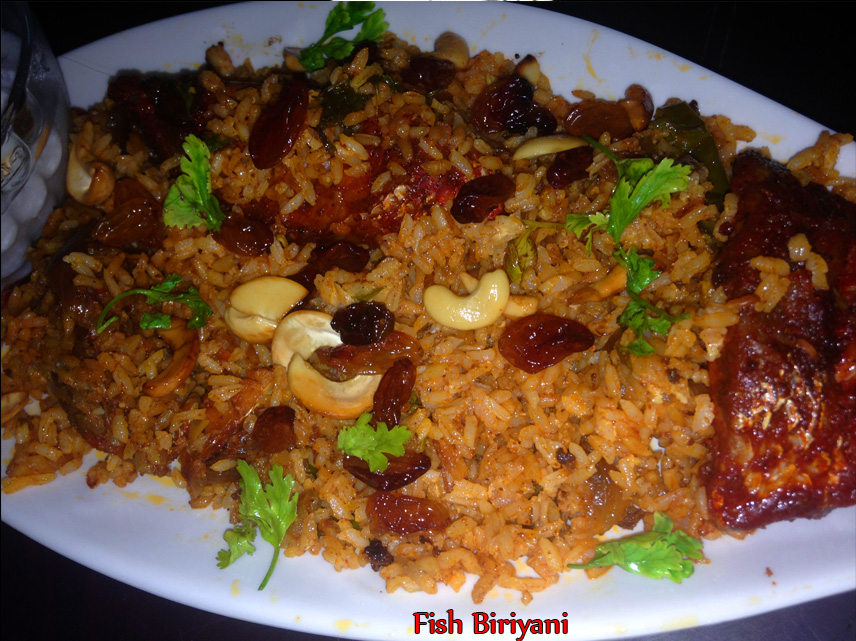 How to Make Kerala Fish Biryani
Ingredients :-
Kaima (Biriyani) Rice  – 1 kg
Water as per the need
Biriyani leaves- 1
Cinnamon- 2
Star anise- 2
Cloves- 3
Cardamom-4
Fennel seeds- 1/2tsp
Ghee – 2tbsp
Salt as per the need
Turmeric powder-1 tsp
Tomatoes- 3 nos sliced
Green chillies-4
Coriander leaves
Red chilli powder – 1 tbsp
Coriander powder- 1/2 tbsp
Fenu greek powder – 1/2 tsp
Ginger garlic paste – 2 tbsp
Onions- 3/4 kg sliced
Oil
For Marination
Fish – 1 1/2
Red chilli powder – 1 tbsp
Kashmiri chilli powder – 1/2 tbsp
Turmeric powder – 1/2 tsp
Vinegar/Lemon juice- 2 tsp
Salt as per the taste
Pepper powder -2 tsp
For Seasoning
Cashewnuts- 15
Rasins- 20
How To Make Fish Biriyani 
Dear friends, cut the fish in same size. Clean it and wash well.Keep it aside.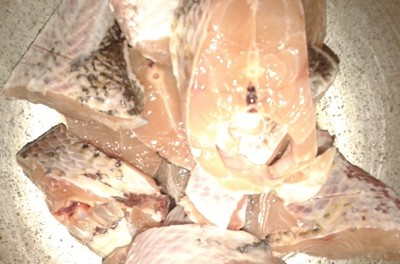 Take a bowl into that add red chilli powder, Kashmiri chilli powder,turmeric powder,pepper powder and salt as per the need.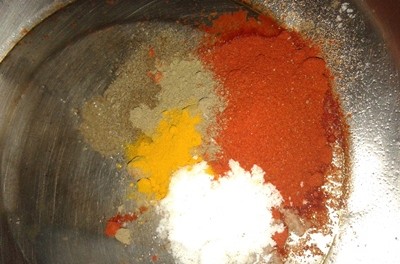 Now add vinegar or lime juice into the bowl. Mix well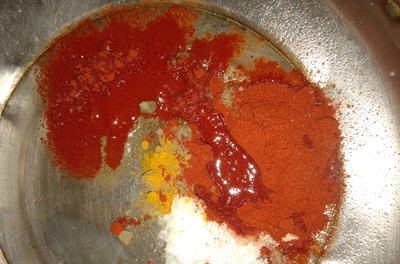 After that we can add the fish and coat the mix well. Keep it for marination at least half an hour in refrigerator.
In that period of time, we can cook our rice. For that wash the rice and keep it for draining. Later heat a pan add enough water .When the water strats to boil i add biriyani leaves ,cinnamon, staranise, cloves,cardamom, fennel seeds,a little ghee into the pan. After 10-15 mins, we can add drained rice and cook 70 % (don't cook the rice more than 70 %). When it gets cooked drain the rice and keep it aside.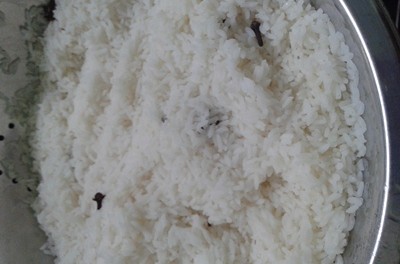 After that, take a frying pan into that add some oil and put the marinated fish into it . We have to fry our fishes but not more than ten mins for both the sides. Why because , we just want to stir fry it. Take off the fishes from the pan and keep it aside.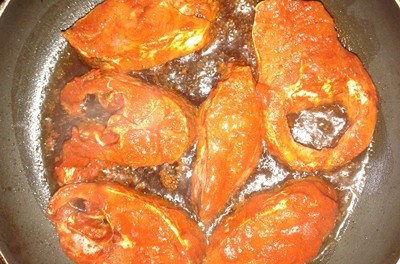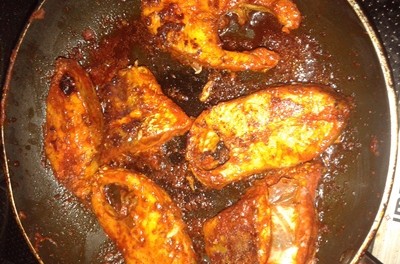 After that, in the same pan add some more oil into it(if you want you can take another pan). For better result continue with the same pan . Then add sliced onions into it and salute at lowest flame.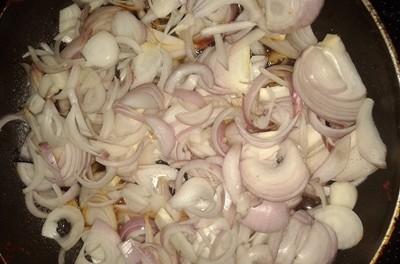 When the onions get transparent in colour, we can add the ginger garlic paste. Again cook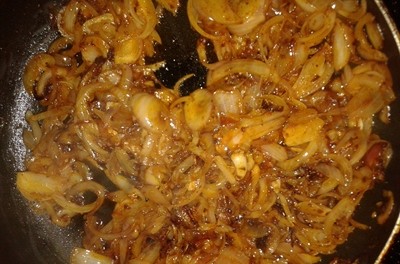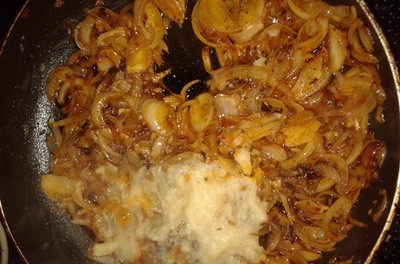 After that add green chillies into it. Keep on cooking for 5 more mins.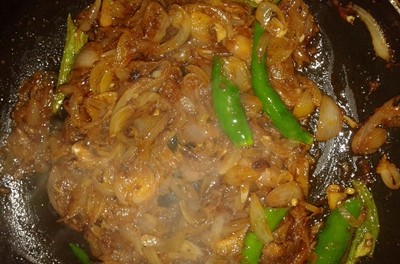 Now we can add Red chilli powder, coriander powder, fenu greek powder and salt as per the taste.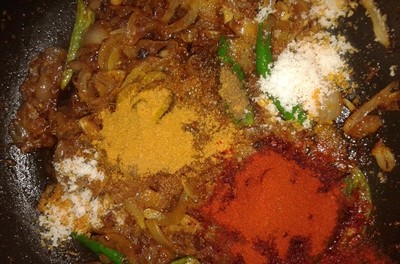 Mix well and roast it altogether.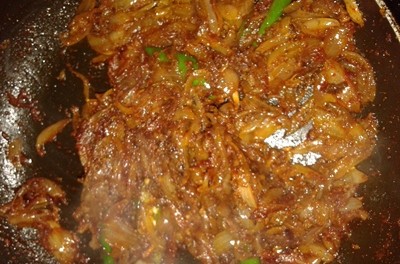 After that we can add sliced tomatoes into it and mix well.
When tomatoes get cooked, time to add the stir fried fishes into the pan.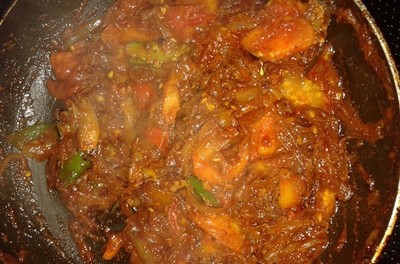 Cook both the sides of the fishes at low flame. So that the thick gravy can combine with the fishes. Continue cooking for 10 mins .After that switch off the flame .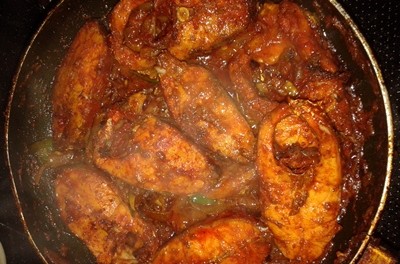 Take a pressure cooker and heat .Add ghee into cashew and raisins. Fry it.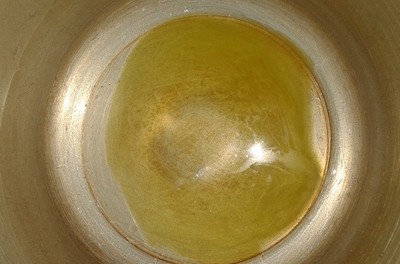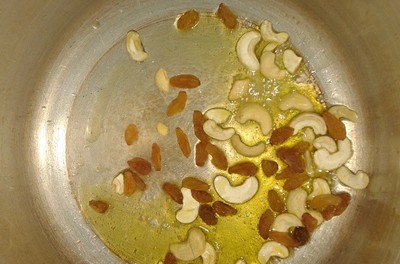 After that take the cashew and raisins in another bowl. Keep it aside.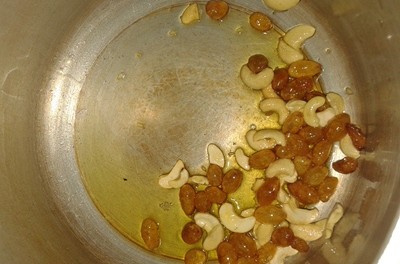 Now , we can add cooked rice into the pressure cooker.
Then layer the rice over the fishes and coriander leaves.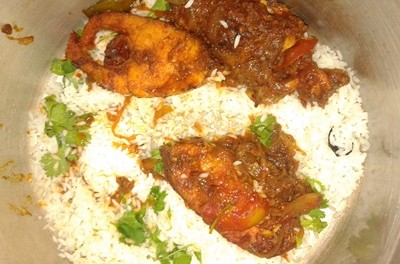 Again layer the rice over it.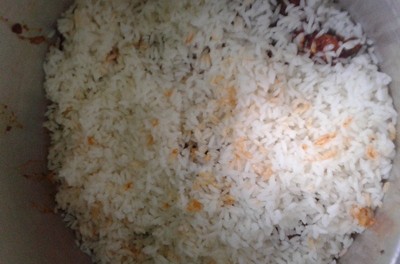 Again layer by layer and add 1/4 cup of water into it. Now its time to close the pressure cooker with the lid  but without putting the wait of pressure cooker. Keep cooking at the lowest flame.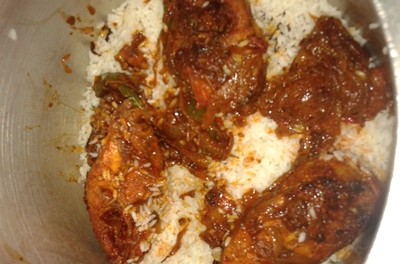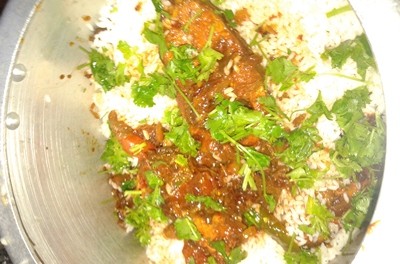 Now switch off the flame and open the lid . You will get a very fantastic smell.  And here our fish biriyani is ready to serve.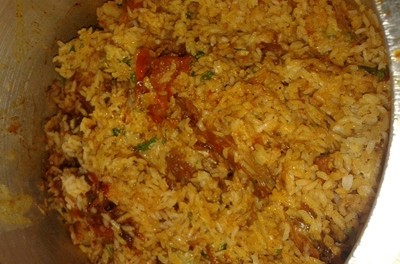 Here i have garnished with roasted cashew and raisins among with salad. Hope you guys will enjoy the recipe.