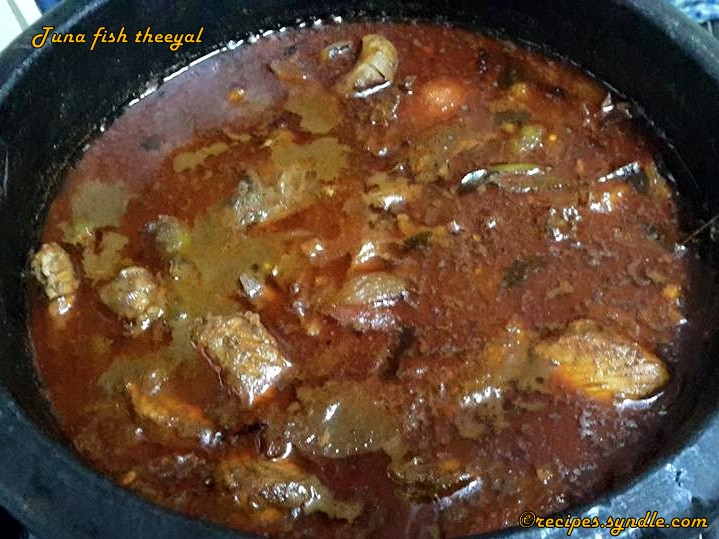 Theeyal which means 'burnt dish' is a typical kerala dish featuring burnt coconut,and is usually dark brown in color.It gets its color from browning of coconut and also from another ingredient, tamarind.In some parts of kerala,theeyal is included in a traditional sadya menu. I've already blogged about Eggplant Theeyal,but this one is my favorite among all Theeyals.But cleaning baby onions is very difficult and it is something which stops me to cook this dish often,it is quite time consuming and can water your eyes too.For 1st i maked on Onam 2013, I had made mixed vegetable theeyal. Theeyal is another Kerala gravy made using fried coconutand spices. The gravy has a nice aroma of roasted coconut and tastes heavenly.
It is quite similar to Sambar, another popular South Indian dish. Theeyal is made from a mixture of spices consisting of roasted coconut, coriander seeds, dried red chili and fenugreek. All spices are ground to a paste and cooked in tamarind water with vegetables and fish . When completed it looks like a rich medium brown gravy and is normally served with rice.
Ingredients 
Fresh tuna-1/2 kg
Shallots-1cup,split in lenghth wise
Garlic-10,chopped
Ginger-1tbsp,chopped
Tomatoes-2,medium chopped
Green chillies-5,split in length wise
Grated Coconut- 1 cup
Chilly Powder-2tbsp
Garam masal powder-1tbsp
Coriander powder-2tbsp
Turmeric powder-1tsp
Curry leaves
Coconut oil-1tbsp
Mustard seeds-1tsp
Fenugreek seeds-1tsp
Salt-to taste
How to Make Tuna Fish Theeyal
clean fish and cut in cube shape
Take one  frying pan  ( am using clay pot here for cooking and frying )  in older times people used to cook tradional dishes in clay pot  so that the curry will be so tasty than in a ordinary frying pan. keep in sim flame and roast the coconut without water or oil, it should roast very  well in continous  stiring  otherwise the coconut will burn badily and the taste wont get.so we should very careful and should be in a low flame. when it turns to change colour to brown.Add chilly powder, garam masala powder, turmeric powder,coriander powder and stir well for 1 minute.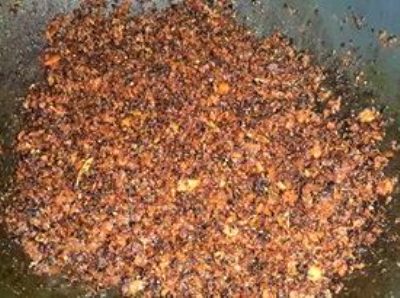 Grind this roasted coconut to a fine paste and keep it aside, and we should use the same frying pan  without  washing it, pour 2 tbsp coconut oil then add mustard seeds and fenugreek seeds after splutter add shallotts, greenchillies, curry leaves,  ginger, and garlic and saute it.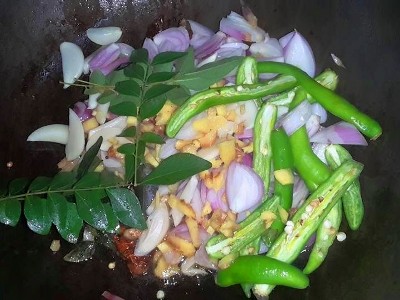 Saute till onion starts turn colour to pink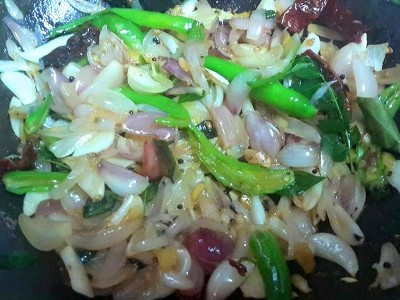 Now add the grinded coconut paste.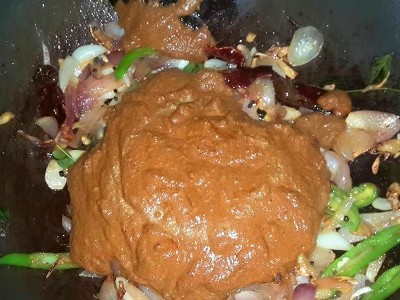 Saute it till the oil floats.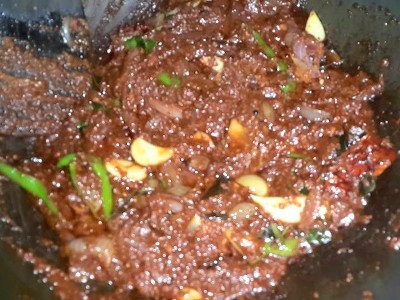 Add tamarind pulp, tomatoes, salt and fish, then stir  it well allow to cook in medium flame for 20 mints.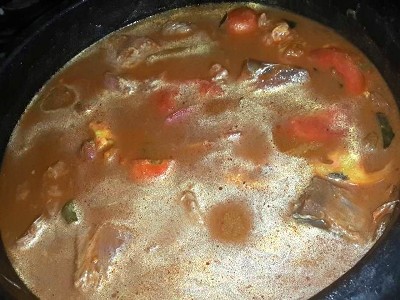 Now its get ready to serve. It can serve along with rice, chappathi .