Spring roll or lumpiang shanghai is a simple dish made up of ground beef, vegetables and spices mixed together and wrapped in a lumpia wrapper. This dish originated in China and was brought to the Philippines and from thereon, lumpiang shanghai have been staple food in Filipino celebration.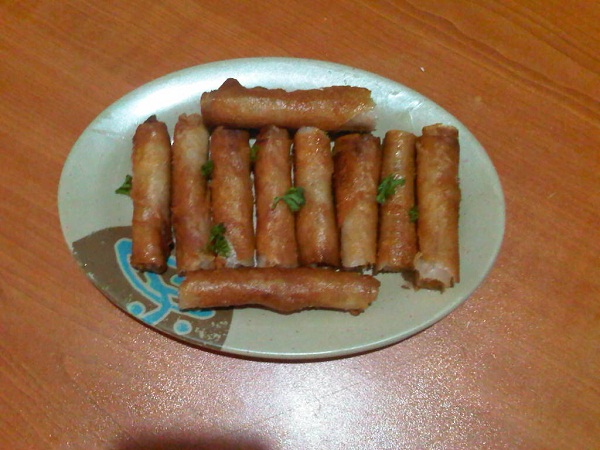 Lumpiang shainghai is a very common dish that it is no longer surprising to find a serving dish full of lumpia during celebrations. In fact, it is the next item on the menu of filipino birthday celebrations, Christmas, fiesta, wedding etc. I always make lumpiang shanghai for birthdays and special occasion because this dish is cheaper and easy to make.
Aside from being an inexpensive dish, lumpiang shanghai can last for a long time. Uncooked lumpia can be stored in the freezer for weeks until you are ready to fry them. This dish is best eaten with sweet and sour sauce or ketchup. If you are looking for inexpensive dish for your birthday or special occasion, try lumpiang shanghai. I have been making this dish for many years and eating it since I was a child.
Here's my version of this infamous lumpiang shanghai, enjoy cooking!
Lumpiang Shanghai
Ingredients:
1 kl ground pork
1 cup onion
½ cup green onions
1 cup carrot
¼ cup kimchay
1 egg
2 tsp salt
½ tsp ground black pepper
Lumpia wrapper or spring roll wrapper
3 cups cooking oil
Direction:
In a large mixing bowl, combine all ingredients with the ground pork, starting with carrots, onion, green onions, kemchay, ground black pepper, salt and 1 beaten egg. Mix well.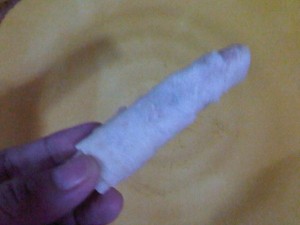 Next, get a piece of lumpia wrapper and 1 tablespoon of the ground pork mixture. Place the mixture on the lumpier wrapper and wrapped around the ground meat mixture. Do this until all the lumpia wrapper and mixture consumed.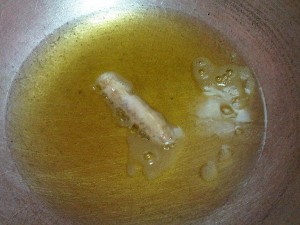 In a medium sized frying pan, heat oil over medium heat. Deep fry the lumpia for about 10 minutes or until golden brown. Remove the lumpia from the pan and leave on a plate with paper towel to get rid of the excess oil.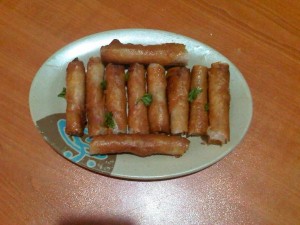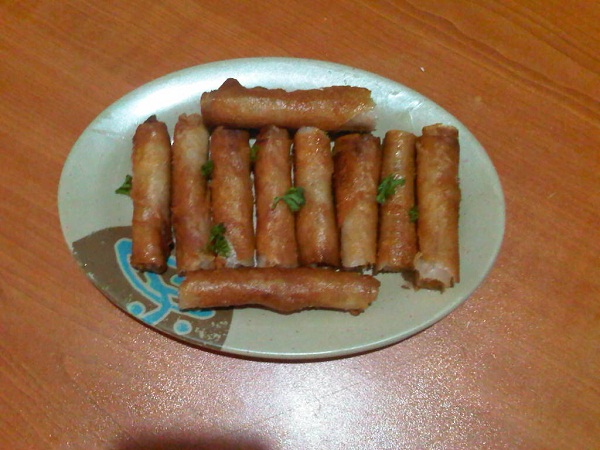 Transfer to a serving dish with sweet and sour sauce. Serve and enjoy!