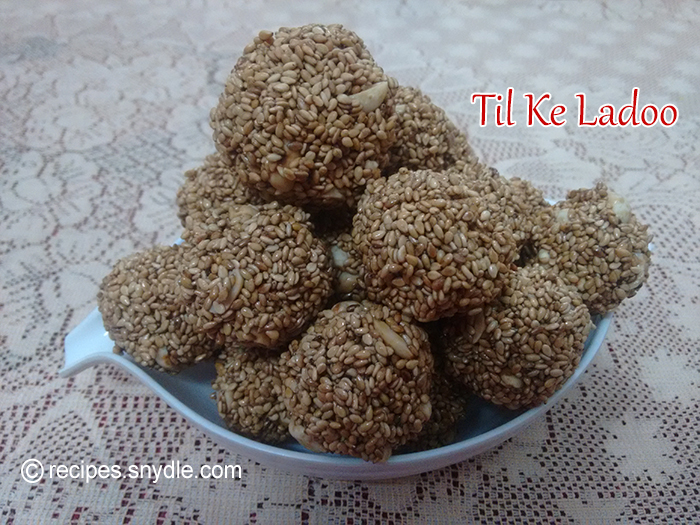 Hi everyone, first of all happy Lohri and Sankranti to all of you.  So this festive season I am sharing yummy recipe of til ke ladoo or sesame seeds balls. A recipe from my mom's treasure box.  Today I and mom made this yummy til k ladoo to celebrate sankranti. It's my first attempt of making it under my mom's guidance. Before making it I thought it would be a tough one , but it not at all tough even its very easy to make. Let's begin
Ingredients:
White Til (Sesame Seeds)- 500 grams
Peanut – 125 grams
Jaggery – 375 grams
Water- Half cup
How to make Til ke Ladoo
First heat a pan and roast sesame seed; once its roasted take it out in a big bowl and keep aside.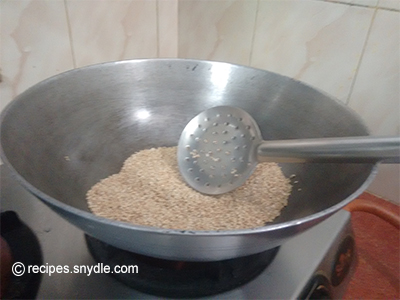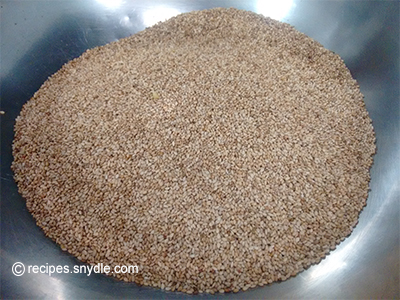 Now roast peanuts, keep roasted peanuts aside in a bowl and let it cool. Remove skins from it and mix it with roasted sesame.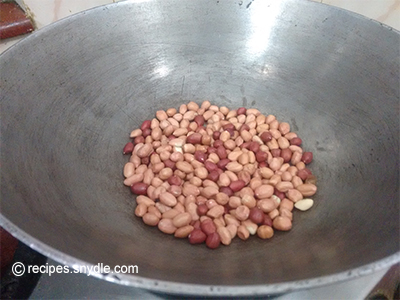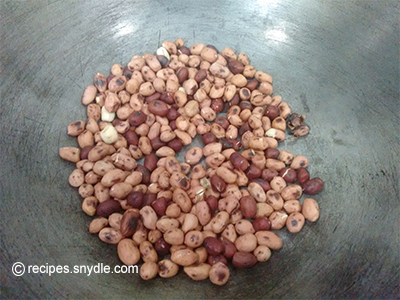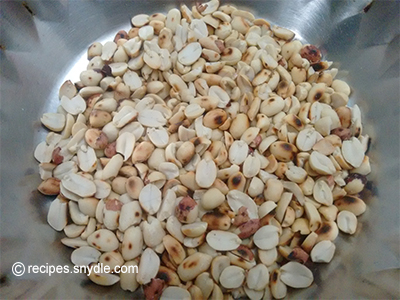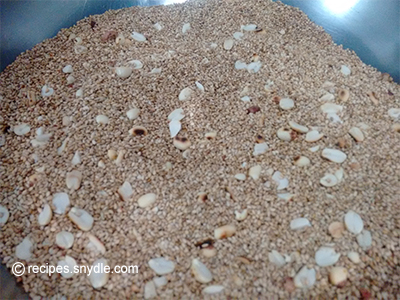 Now add jaggery and half cup water on heated pan to make jaggery syrup.Cook it for while and you can see bubbles coming let it cook some more minutes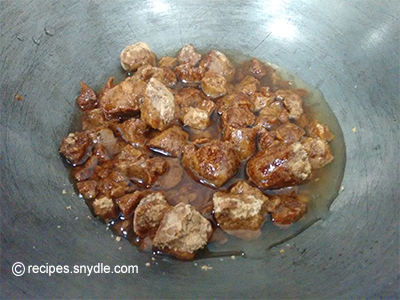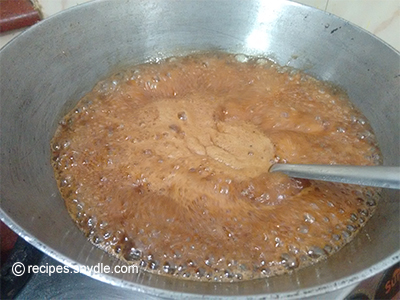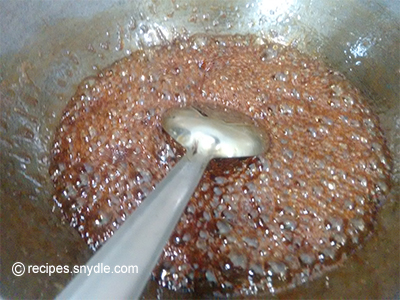 Now testing of jaggery syrup whether it's ready or not. Take a small plate add some water and add some jaggery syrup; if it stays at below and won't mix with water it means your syrup is ready.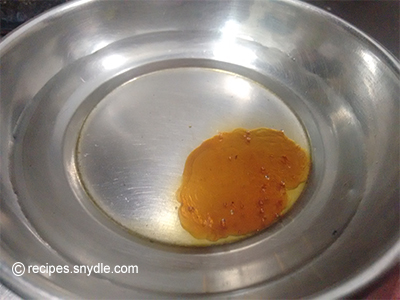 Immediately add jaggery syrup with roasted sesame and peanut, mix them well.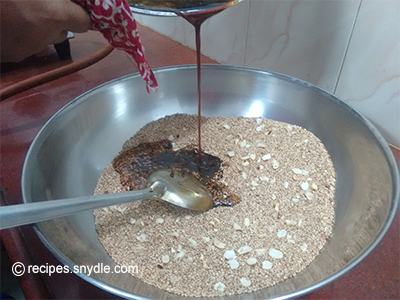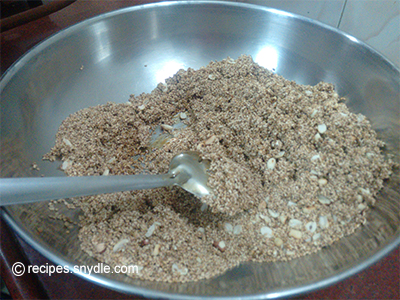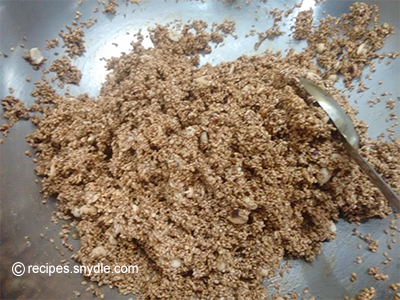 Now apply some water on your palm and take some mixture and make it round balls, do it with rest of the mixture. keep it for few hours to set.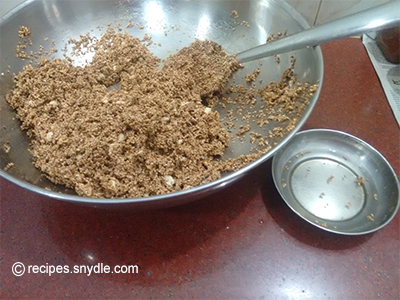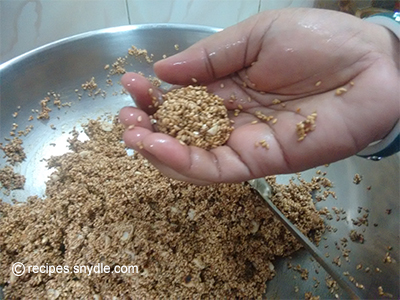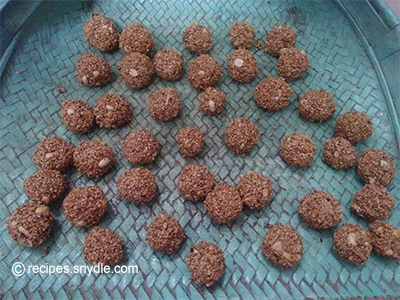 Til ke ladoo is ready to eat.