Lomi or pancit lomi is a thick soup made with vegetables, eggs, liver, chicken and noodles. This hearty soup is best eaten steaming hot. This dish has several variations across the country. They are also readily available in many Chinese restaurants, local food stalls and supermarkets.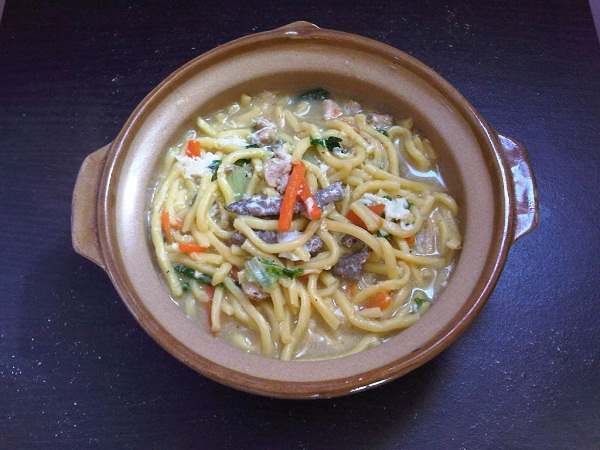 Pancit lomi is a very popular soup dish in the Philippines. But, the most popular version is the Batangas lomi. I have tried the Batangas lomi and it really tastes great. It is different from the Chinese restaurants typically served. By the way, Lomi dish originated in China, which is why many Chinese restaurants served this dish. Anyway, the Batangas version does not include vegetable just kikiam and other meats. My version of lomi is more Chinese as I added vegetables.
Lomi Recipe
Ingredients:
1 kl miki noodles
2 cloves garlic, minced
¼ pork, sliced thinly
¼ liver, sliced thinly
1 tablespoon fish sauce (patis)
6 cups beef or pork broth
Onion
Carrots
Chinese cabbage or pechay
2 eggs, beaten
Ground black pepper
Crushed chicharon (optional)
Onion leeks
How to Make Pancit Lomi
Direction:
In a large pot, sauté onion and garlic then add in the pork and liver. Cook for at least 2 minutes or until the meat turns medium brown. Pour in the broth and season with fish sauce. Stir and let it boil. Simmer until the meats are tender.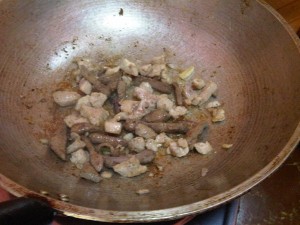 Next, add the vegetables and cook for 3 minutes.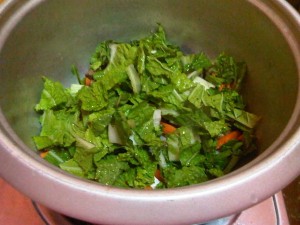 Add in the miki noodles and season with black ground pepper. Cook for about 3 minutes.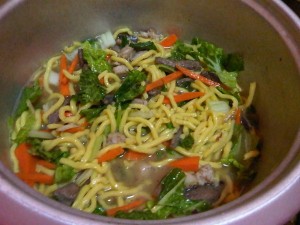 Turn off the heat and pour into the pot the beaten egg. Stir until the eggs are thoroughly incorporated into the soup. Transfer to a serving bowl.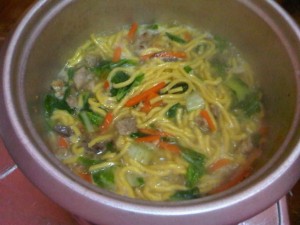 Serve hot and enjoy!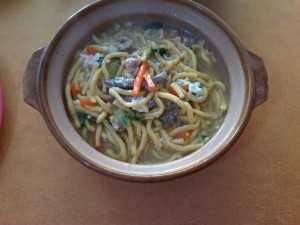 Lomi soup is a very easy to prepare dish. It is one of my favorite soup dish. You can add other vegetables or forgo them like what the batanguenos do as they make lomi soup without vegetable. Anyway, pancit lomi is best eaten steaming hot.