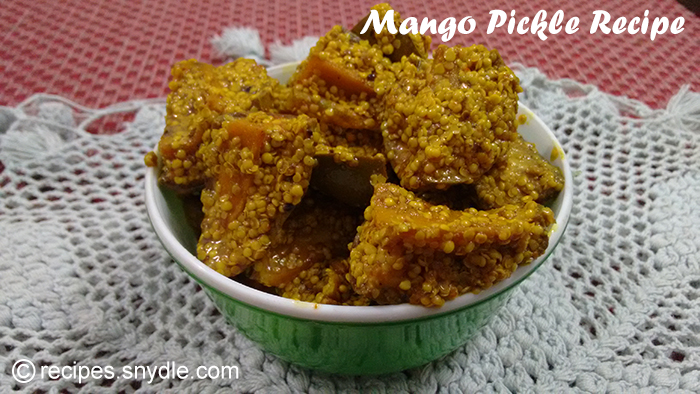 Hello foodies, how are you all? Today I am sharing mango pickle recipe. Pickles have a great craze in India. You can find Varieties of pickles in which mango pickle grabs 1st rank. Mango pickles are made of raw mango or green mango. People wait for summers to get raw mangoes for preparing pickles. In Indian different region have different style of preparing it.  It's a yummy side dish. I waited so long to write about Mango pickle recipe just because I prepare traditional one its not the instant one so you have to wait at least 15 days to eat it; but I waited almost 2 months to show the real colors of pickle once its grabs flavours of ingredients. Let's begin
Ingredients:
Raw mango- 7 Kg, Chopped
Sunflower Oil- 1 kg
Split yellow mustard seeds- 750 grams
Cumin Powder- 4tbsp
Fenugreek seeds- 2tbsp
Nigella seeds (kalongi)- 1tbsp
Turmeric Powder- 6 tbsp
Red Chilli Powder- 10tbsp or to taste
Garlic- 1 cup, peeled
Salt- to taste
Note: It's not the baby raw mango. It's made of raw mangoes which have hard seeds inside.
How to make Mango Pickle
First keep the chopped raw mango under the sun rays for two hours.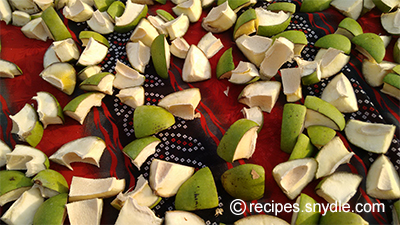 Heat 4tbsp sunflower oil in a pan and add garlic, fry till it became brown.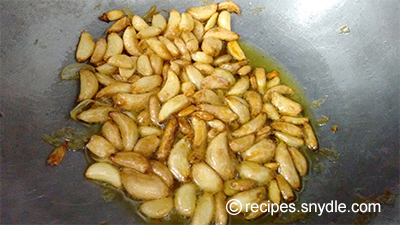 Now take a karahi and heat rest of the sunflower oil in medium flame. Once it's heated keep aside for cooling.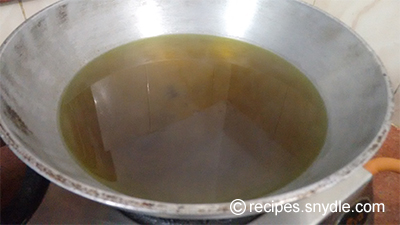 Now take a pan heat it and add Split yellow mustard seeds, roast it for 2-3 minutes and take it out in a big bowl.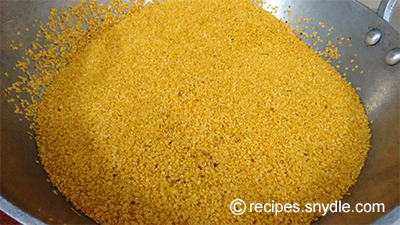 Now on heated pan add Fenugreek seeds roast it for 2 minutes and take it out, than add Nigella seeds (kalongi) in pan roast it for 2 minutes and take it out.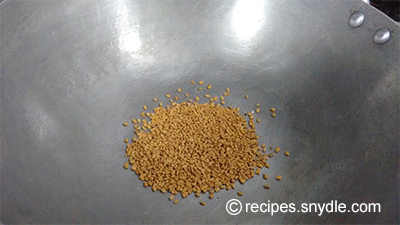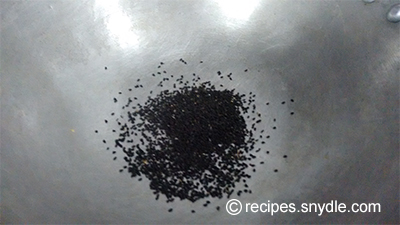 Take a mixer jar, add roasted fenugreek seeds and roasted Nigella seeds, grind it till you get powder.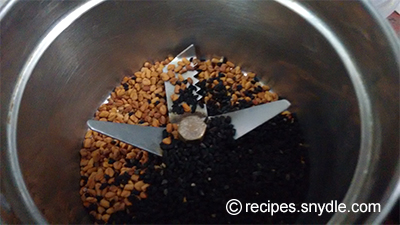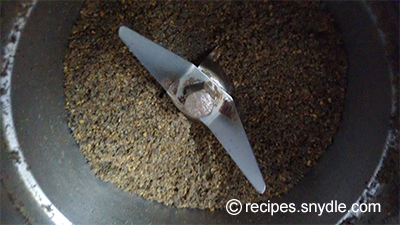 Take a big bowl add roasted mustard seeds, cumin powder, powder of fenugreek and nigella seeds, turmeric powder, red chilli powder, fried garlic, salt. Mix the entire ingredient very well than if sunflower oil cooled add one cup in the mixture. Mix it well.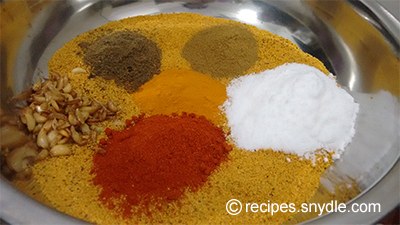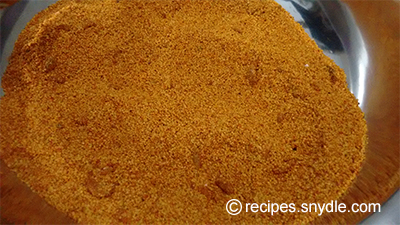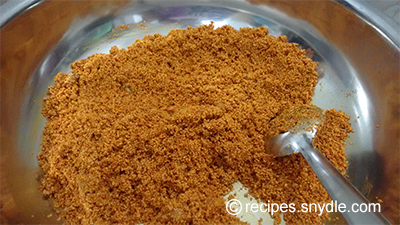 Now add some mangoes in the mixture and mix it, continue like this some oil some mangoes and mix them well. Remember don't use all the 1 kg oil in mixing. For mixture use only half Kg oil rest keep aside, we will use it later on.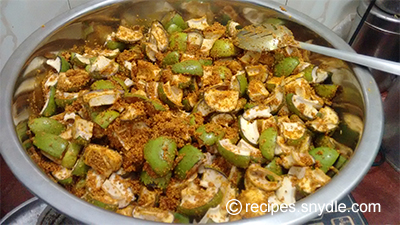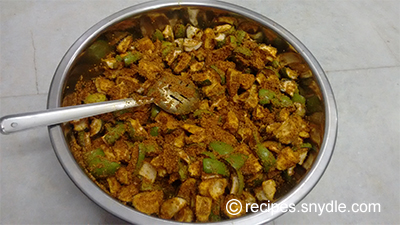 After mixing contain all the mixture in a pickle container and add rest of the sunflower oil stir it with spoon. Stir once in a day. After 15 days it can be eatable. The more it gets old the more it gets the yummy taste. Serve it with paratha, rice, puri, chapatti.