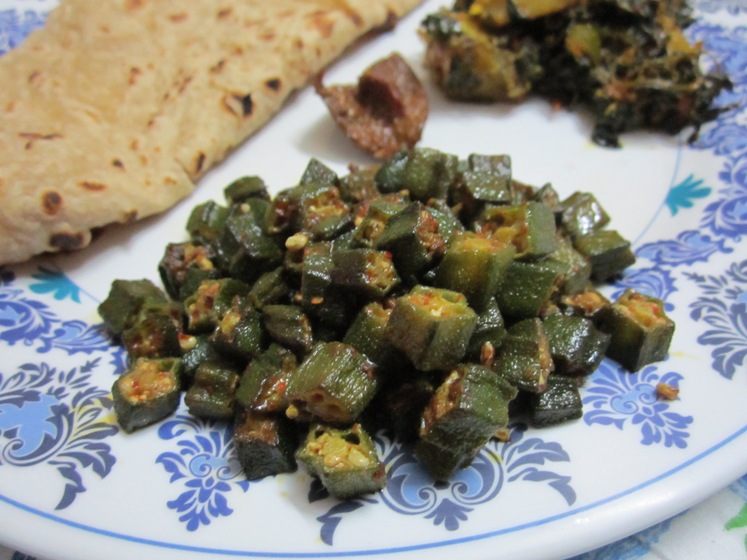 Hey foodies. Today I am back with another simple lunch recipe, Stir fried okra! Like I always say, bhindi or okra is a very versatile vegetable. You can create as complex or as simple recipe as you wish and still get delectable results. Today I made simple stir fry with a few basic spices and this dry okra curry was ready in a jiffy.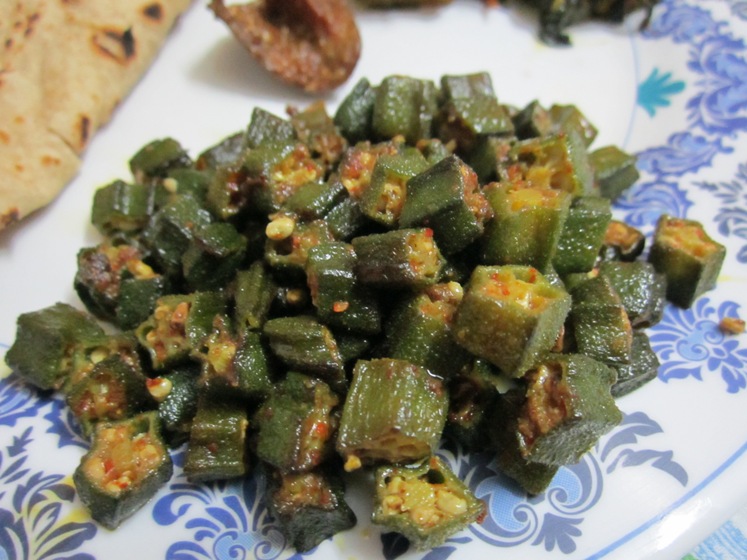 This okra recipe goes well with piping hot phulkas as well as dal rice. Since I was home alone today and didn't feel like cooking a full meal, a cooked a handful of okra and served it with phulkas and pickle. So this recipe is for one person. Let's see how to prepare this incredibly easy recipe of okra stir fry.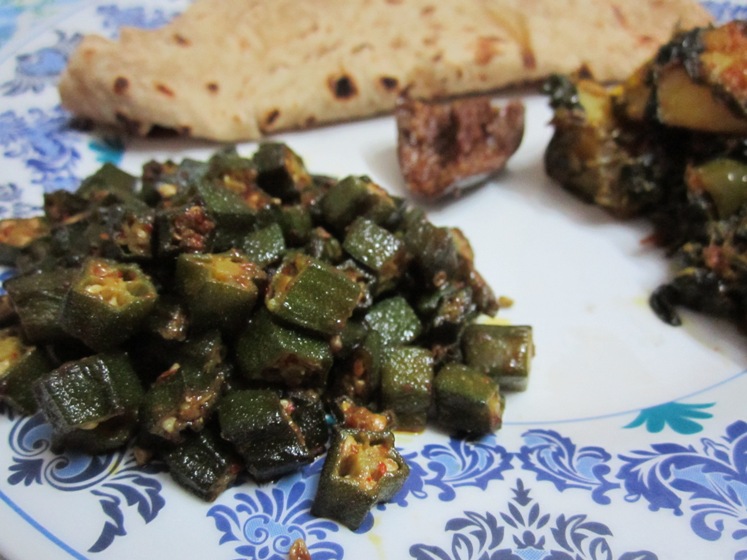 Ingredients
Okra/Bhindi – 20-25, small sized
Oil – 2 tsp
Green chili – 1, chopped
Red chili powder – 1/3 tsp or to taste
Turmeric – 1/3 tsp
Coriander powder – 1/3 tsp
Jeera powder/Roasted cumin powder – a pinch
Amchur/ Dry mango powder – 1/4 tsp
How to Make Stir Fried Okra 
Wash okra well. Chop off the top and tail part and spread it onto a kitchen towel to dry. Cut the okra into small pieces, about 1/3 of and inch.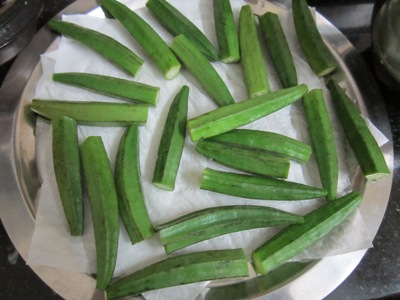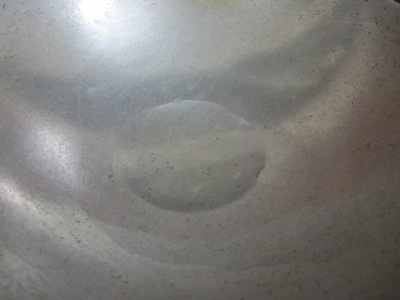 Add in the okra and stir well. Cook the okra till its half done. Keep the heat between low to medium. Stir often.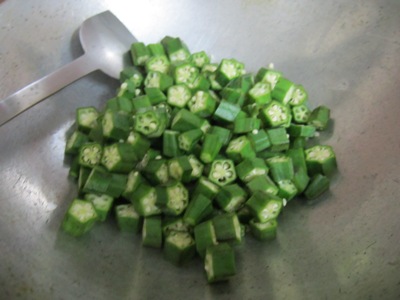 Add in the salt and green chilies. I used very tender okra and so it got cooked very fast. If your okra is not getting cooked as fast, consider covering the skillet with a lid for 2-3 minutes and turn the heat to low.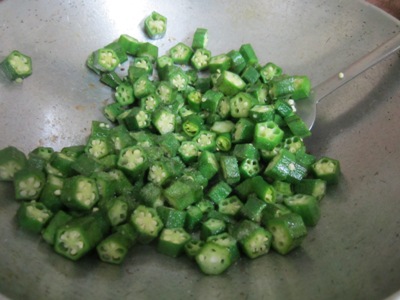 When the okra is almost cooked and oil begins to separate, add the red chili powder, turmeric powder, coriander powder, amchur powder and jeera powder.
Mix well. Let it cook for another 1-2 minutes till the raw smell of the spices is gone.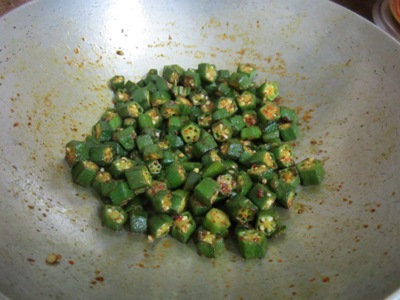 Stir-fried okra is ready. Serve hot with dal rice, phulkas with some pickle and plain curd. Enjoy!