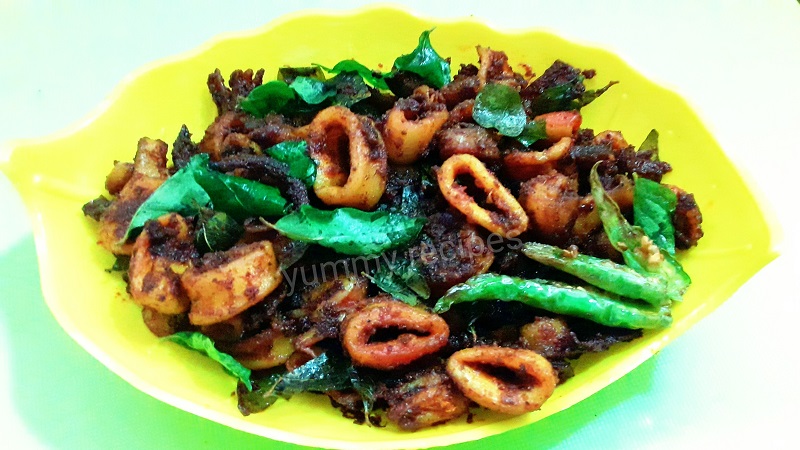 Today's recipe is quick and easy SQUID/ KOONTHAL FRY. I have already showen you different method of squid recipes. It's very easy and spicy also can make in a very little of time. Squid fry is the naadan style dry fry;  me and my daughter  likes to eat sea food. You can adjust the spices as per your taste. In different places squid have many names like koonthal, kanava and calamari.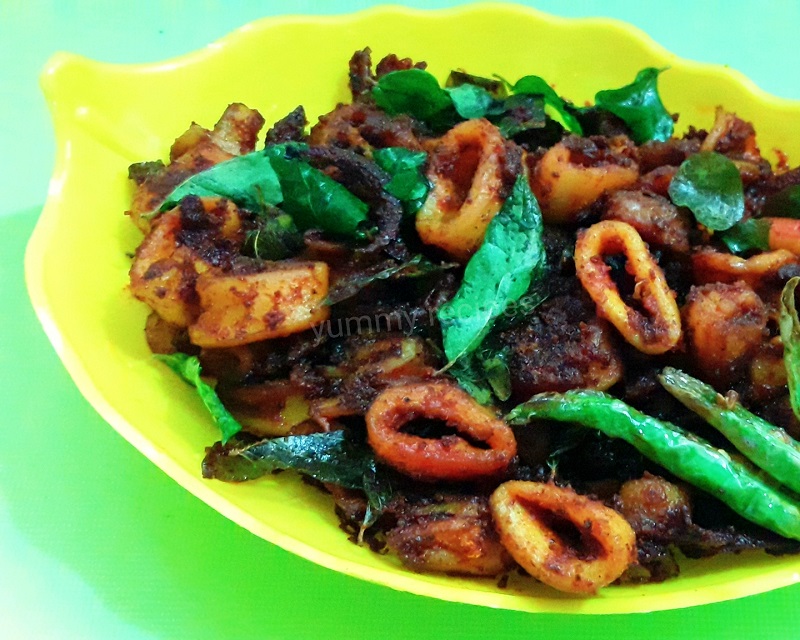 It has many health benefits. Squid is good source of protein. Also contains Omega-3, copper, zinc B vitamins and Iodine in addition to delicious. Try this recipe; I hope you will surely love it.
Let's see the method of preparation in bellow with detailed images. I hope all are enjoy my recipe with yummy recipes. Send your feed back in comment box.
Ingredients : squid fry
Squid 3 no.s
Turmeric powder 1/4 teaspooon
Red chili powder ¾ table spoon
Coriander powder ½ table spoon
Pepper powder ½ table spoon
Water 1 table spoon
Salt to taste
Oil 2 Table spoon
Curry leaves 2 springs
Onion ½ pieace chopped
Method of preparation : squid fry
In a plate add turmeric powder, red chili powder, coriander powder, pepper powder and salt.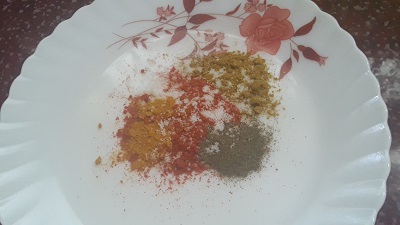 Then add very little oil and salt in to this. Combine well and make a tight paste.

Add cleaned and washed squid and mix until the masala well combine with squid. Keep it aside for about 20 minutes.

Then heat remaining oil in a frying pan then add curry leaves and sliced onions.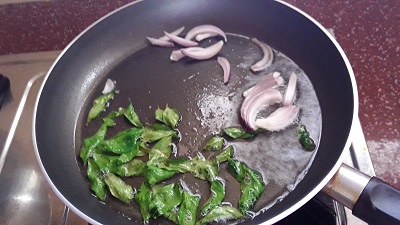 Add marinated squid in to the hot oil. Then fry both sides for about 3 minutes in low flame.

Once the squid / koonthal / kanava cooked well, and then remove in to a serving bowl.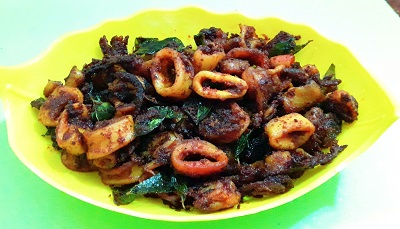 Garnish with some fried curry leaves, serve as a side dish for rice. Enjoy cooking with yummy recipes, thank you.