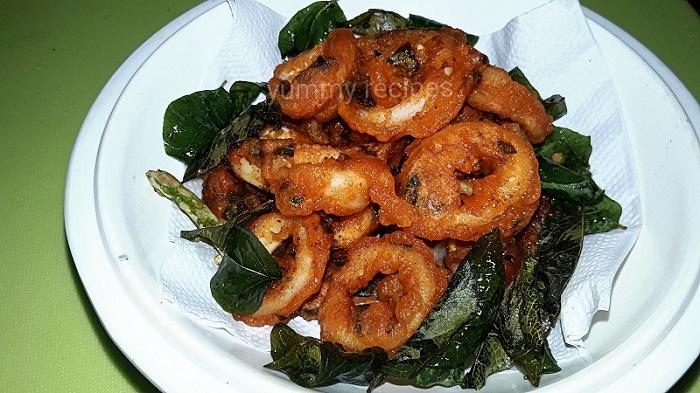 Hi friends to day I will show you a squid ring fry. This recipe is coated with maida and rice flour then deep fry in hot oil. Squid fry is a simple, easy and tasty recipe. Squid food is prepared in different ways in different countries. Its also called as  kanava and koonthal.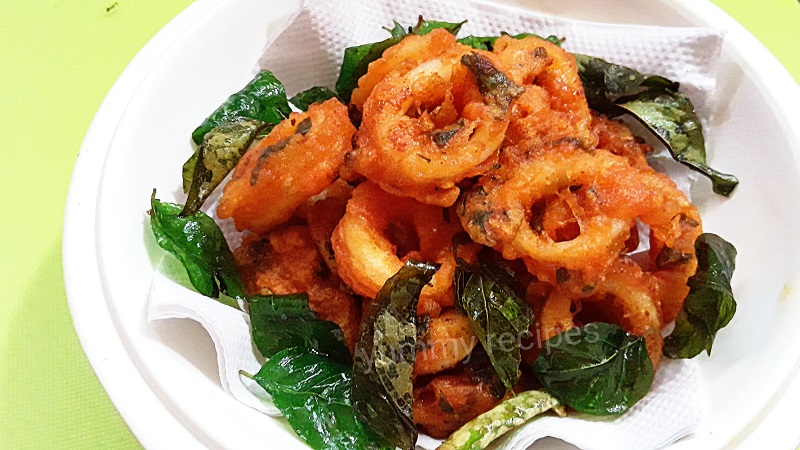 Squids are eaten in most parts of America and south Asia, they called calamari. Squid can provide the body with 90 percentage of copper. Let's see the preparation with detailed images.
Ingredients : Squid Ring Fry
Squid 3 no.s cut in to round shape.
All purpose flour 4 table spoon
Rice flour 2 table spoon
Red chilli powder ½ table spoon
Curry leaves 1 spring
Water 3 table spoon
Salt to taste
Oil for frying
Method
Clean and wash squid well, and then cut in to rings.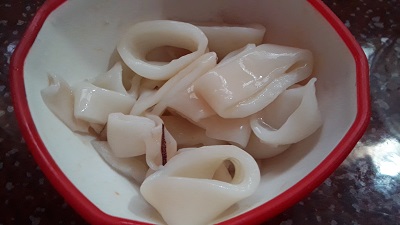 Take all purpose flour, salt, red chili powder, curry leaves and rice flour. Mix well.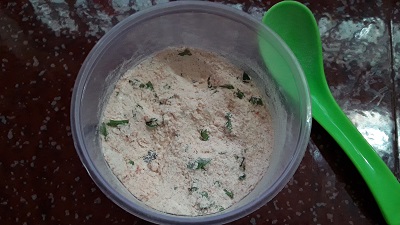 Add little by little water and make a tight batter. Squid have some water.

Add squid in it, mix well.

Heat oil in a pan and deep dry the squid.

Remove in to a plate. Add some fried curry leaves.The tasty squid fry is ready. Enjoy cooking.