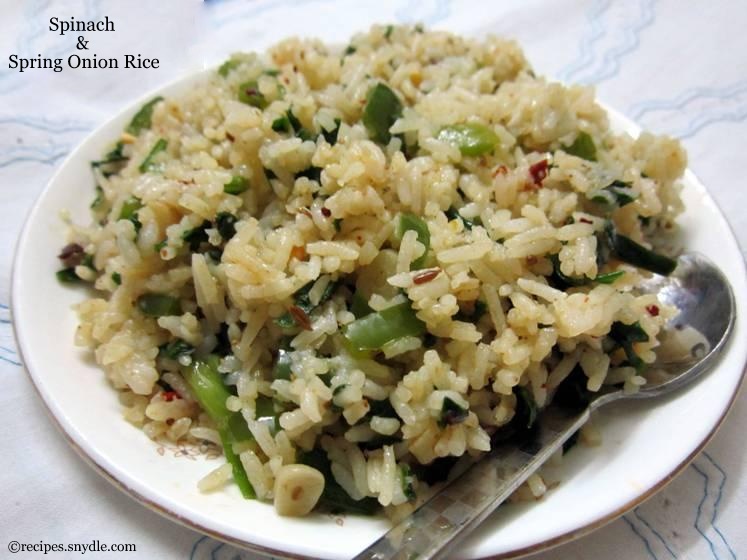 If you are someone who likes veggies, protein and enough carbs on their plate, this rice recipe will pair up excellently with chicken and meat curries. This rice recipe is a great way to use up leftover rice as well. But you can make a fresh batch of rice to make Spinach and Spring Onion Rice.
I have added some capsicum for the crunch. The spring onion lends such a nice flavor to the dish and spinach makes it so fresh. I haven't used a lot of spices. Just some black pepper and red chili flakes. the rest of the magic is done by ginger and garlic.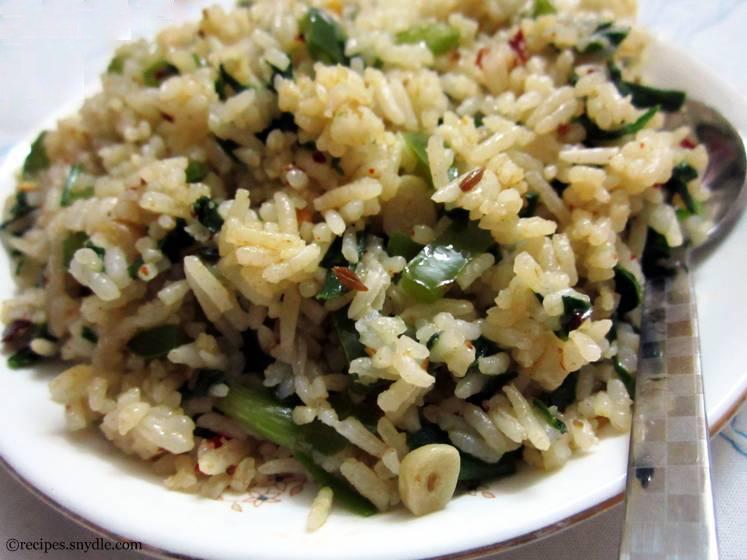 You can pair it with vegetarian curries as well. This recipe is so quick that you can make it easily when you are expecting guests and don't have much time. All you need is a small bunch of spinach and spring onions and you are good to go.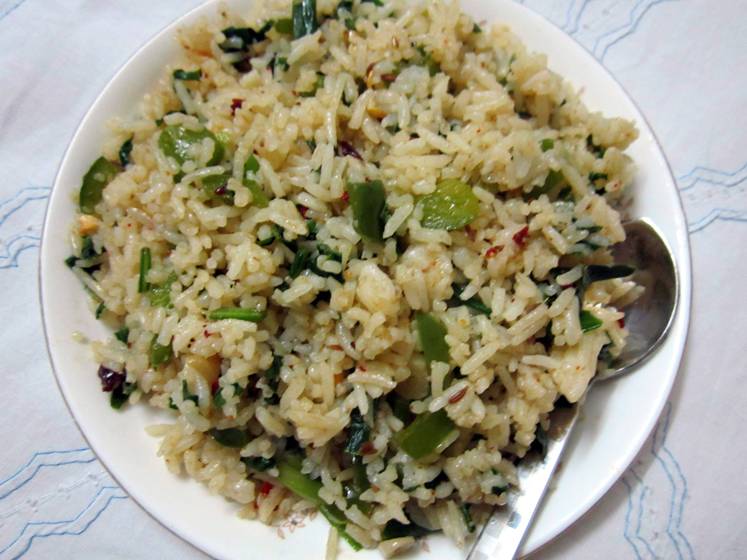 Let's check out the recipe now. This recipe yields 3-4 servings. For the purpose of measurement, 1 cup = 250 ml.
Ingredients
Steamed rice – 3 cups
Capsicum – 1 medium, chopped to small bits
Spring onion greens – 1/2 cup, chopped
Spinach – 1 cup, chopped
Jeera/cumin seeds – 1/2 tsp
Salt – to taste
Black pepper powder – 3/4 tsp or to taste
Red chili flakes – 1/2 tsp or to taste
Ginger – 1/2 inch piece, chopped
Garlic – 6 cloves, chopped
Oil – 1 tbsp
How to Make Spinach & Spring Onion Rice
Heat oil in a skillet. Add in the ginger and garlic. Saute for a few seconds till they become aromatic.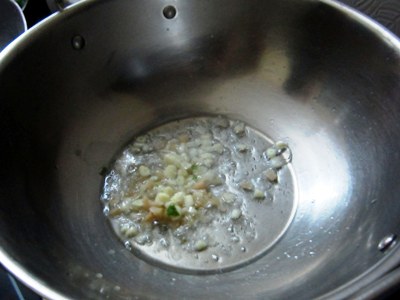 Add capsicum and jeera. Saute for a few seconds.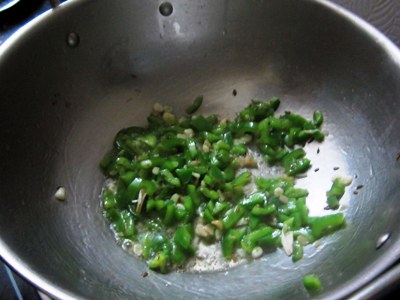 Add in the chopped spring onion.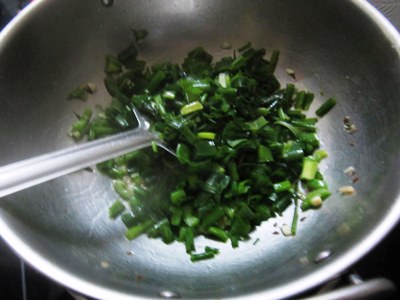 Add in the chopped spinach and mix. Cook for half a minute till the veggies get cooked a bit. They should retain their crunch, so do not overcook.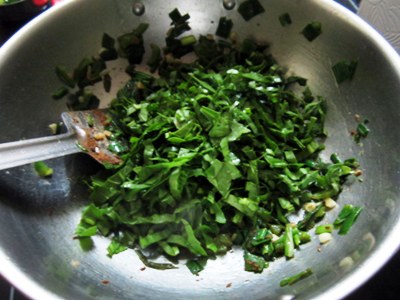 Add in the red chili flakes, black pepper powder and salt. Mix well.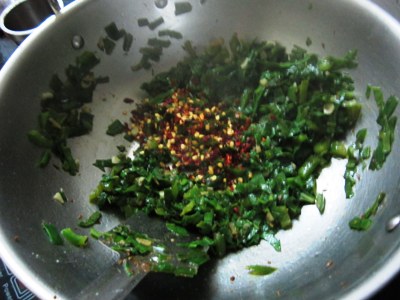 Add in the rice and mix well.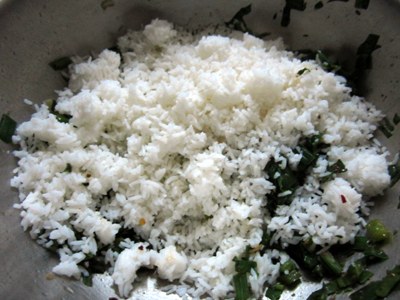 Allow the rice to get heated through.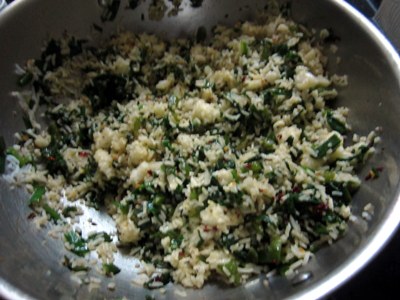 Serve hot with your favorite chicken or  vegetable curry. Enjoy!