Chicken Kiev is a dish that you will not mind eating everyday. This dish is tasty, inexpensive and easy to make. In fact, my kids love my version of this famous chicken dish that is invented by a Russian chef. In the early 1800s, a Russian chef created the first chicken Kiev. By the way, Kiev is the capital of Ukraine. This dish was called Chicken Kiev for marketing purpose to target the Russians restaurants across America and Europe.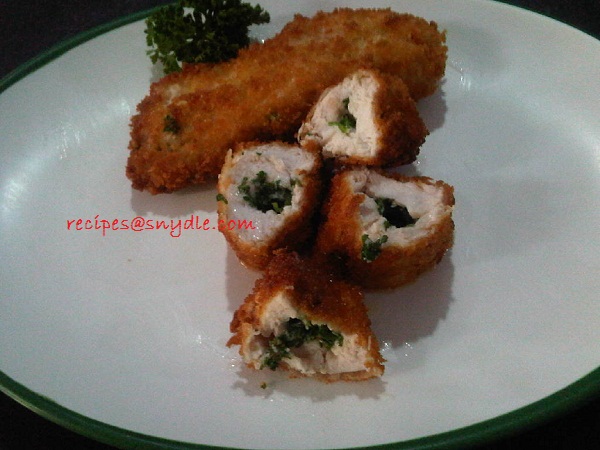 Anyway, enough of the dish background let's talk about why Chicken Kiev is famous across the world. For me, this dish is worth cooking because it will put a smile on your face. If you are looking for a quick, easy and inexpensive chicken dish, I highly recommend Chicken Kiev. This chicken dish is a good comfort food for chicken lovers like me and you.
So, what are you waiting for get your chicken breast out of the fridge. Don't forget the butter, parsley and if you want to make your Chicken Kiev tastier then add crumbled bacon.
Chicken Kiev Recipe
Ingredients:
½ kilo Chicken breast
Butter
Parsley
Flour
2 eggs
Japanese bread crumbs
Toothpick
Cooking oil
Direction: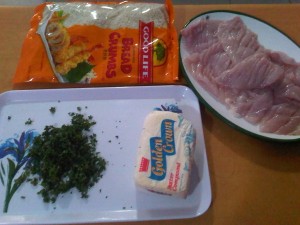 Lay the chicken breast between two plastic wrap and using a mallet or the back of the knife, pound the chicken until very thin then season with salt and pepper.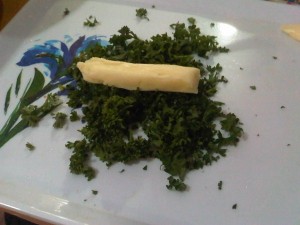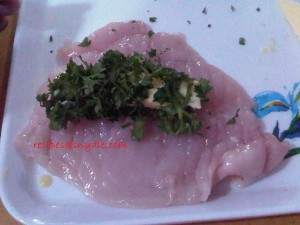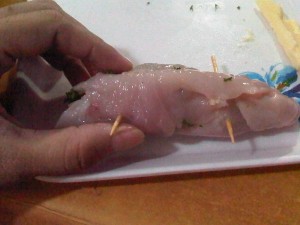 Cut the butter into logs and roll the butter over minced parsley. Get one or two butter logs and place in the middle of the chicken fillet. Roll tightly and secure with a toothpick.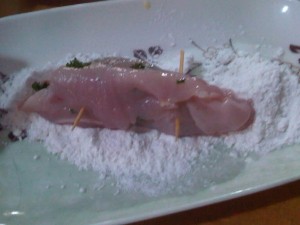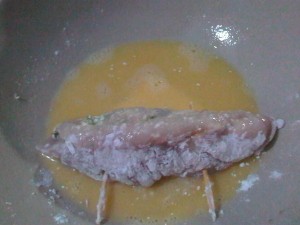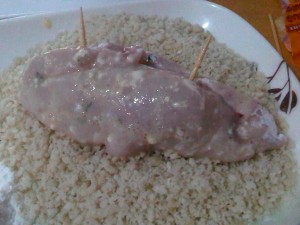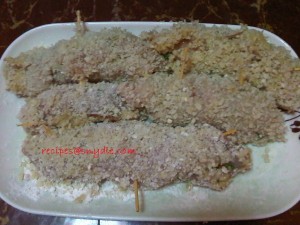 Dredged the chicken fillet with flour then dipped in beaten eggs and roll in breadcrumbs. Repeat the procedure for each chicken fillet. Chill for 10 minutes before frying.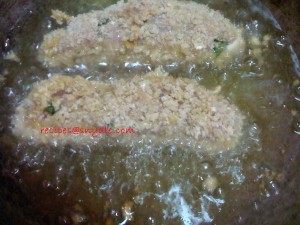 In a medium pan, preheat oil and deep fry the chicken over medium high heat for 2-3 minutes or until golden brown.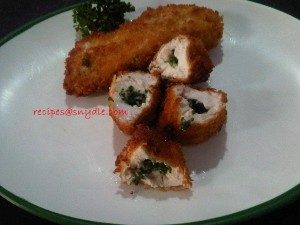 Rest the Chicken Kiev for 5 minutes before slicing. Serve with white sauce.
If you like what you see, bookmark this page to save the recipe on your computer. Thank you for dropping by and checking out my version of Chicken Kiev. Have a nice day!