Mutton roast is an easy to make kerala style dish.  It is a very basic dish but a very tasty one too. This is a very popular Kerala style nonvegetarian dish which is very easy to make and makes use of readily available ingredients.  It has a lovely flavor which makes everyone hungry.
I wanted to try mutton chukka, but time was very less and I wanted to finish off my job quickly.  So made this mutton roast instead.  This mutton roast is a lipsmacking dish from Kerala, God's own country.
At home, we all like mutton more than chicken, and it is often cooked in the form of roast, biryani or curry.  Among all these,  we all love kerala style mutton roast as this is one we have grown up with.  Though, non-veg was not allowed in my house, I have tasted these dishes at my friend's house.
This is an easy to make dish and takes very less time for preparation.
This dish is one of my favorites as there is no tangy taste in it.  In this mutton roast recipe, tomatoes are not used. Even then, it has all the flavors locked in it.  It will taste great with sambar and rasam.  It is very easy to make this mutton roast.
I have already shared mutton pepper fry recipe here and this mutton roast is another addition to kerala mutton recipes.
Let us see how to make kerala style mutton roast.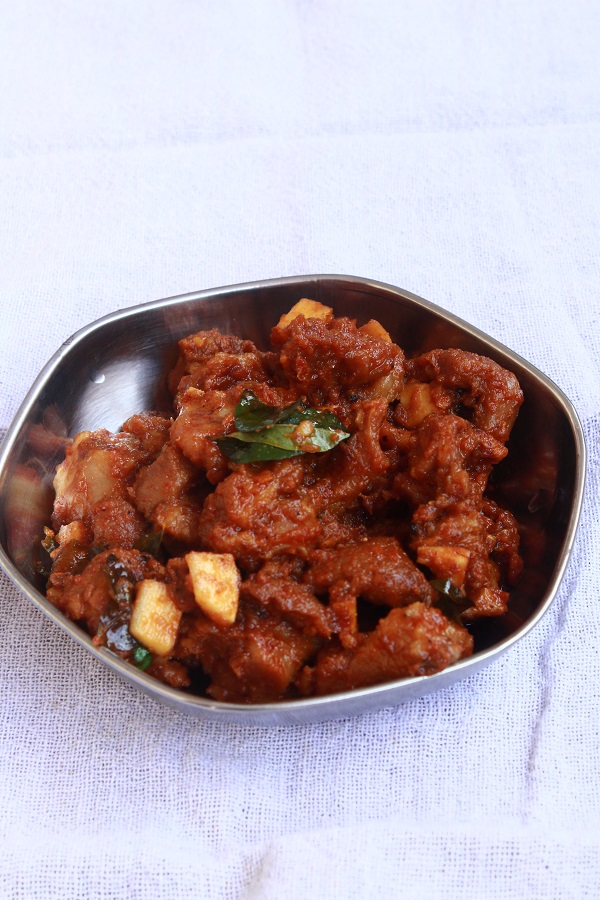 Ingredients
mutton – 3/4 kilogram
onion – 4 finely sliced
turmeric powder – 1/4 teaspoon
red chili powder – 1 –  1 1/2 tablespoon
coriander powder – 1 tablespoon (optional)
garam masala – 1 teaspoon
shallots crushed –  8 – 9
coconut bits – 2 tablespoons
coconut oil – 2 tablespoons
green chili – 1 or 2
curry leaves – few
salt – to taste
water – as required
for grinding
ginger –  1 1/2 inch piece
garlic –   7 – 8
fennel seeds – 1/2 – 1 teaspoon
pepper corns – 4 – 5
How to make kerala mutton roast 
1.  Clean mutton pieces, squeeze out the water content, and keep aside.
2.  Crush shallots lightly using a mortar and pestle and keep aside.
3.  Add the ingredients for grinding into a mixer jar and grind it to a smooth paste. Keep aside.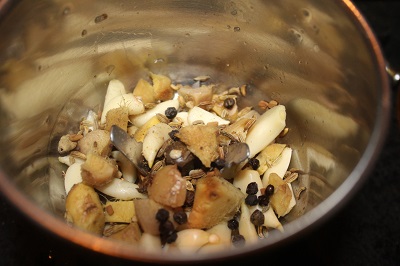 4.  Heat oil in a pressure cooker.  When oil is hot enough, add sliced onion and saute well till it becomes golden brown color.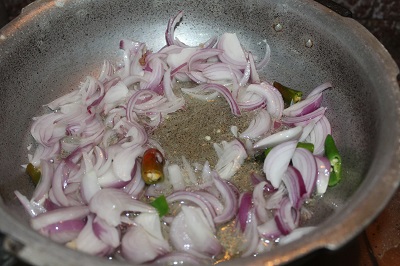 5.  Add ground ginger garlic and fennel paste, mix well.  Add slit green chilies, crushed shallots, curry leaves and saute well.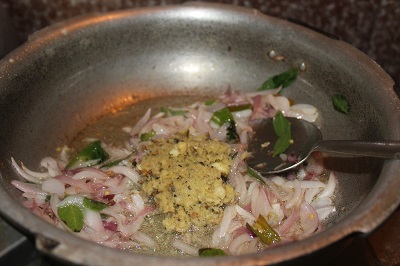 6.  Add the masala powders one by one into the pan.  Reduce the flame and saute for a few seconds till the raw smell goes off.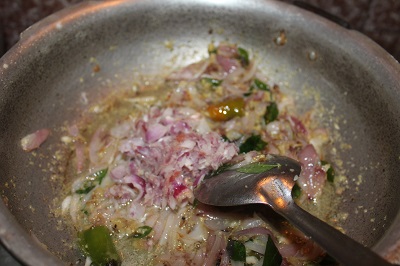 7.  Add coconut bits and saute once more.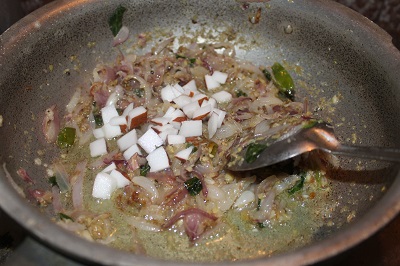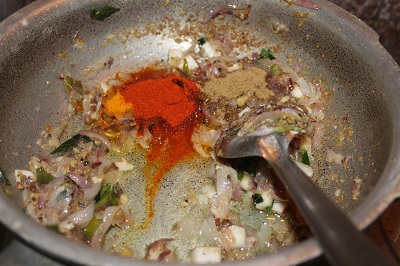 8.  Add cleaned and washed mutton pieces, salt, mix well.  Add water, cover and cook till mutton is cooked well.  You can cook in a pan or in a pressure cooker.  If you are cooking in a pressure cooker, then after the first whistle, reduce the flame and cook for 15 minutes.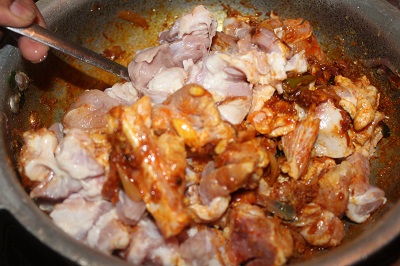 9.  If excess water is there, then increase the flame and cook till the entire water evaporates.
10.  Once the entire water is evaporated, reduce the flame to low, and cook on low flame till the mutton gets roasted well.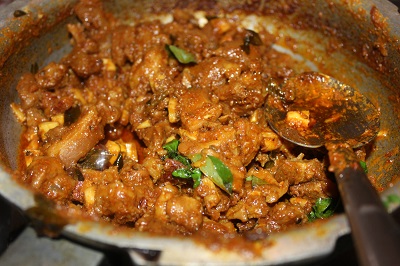 11.  Serve mutton roast with rice or chapati, roti or with appam.