How to make Spring Onion with Peanut Sabzi Recipe/Hare Pyaz Ki Sabzi Recipe.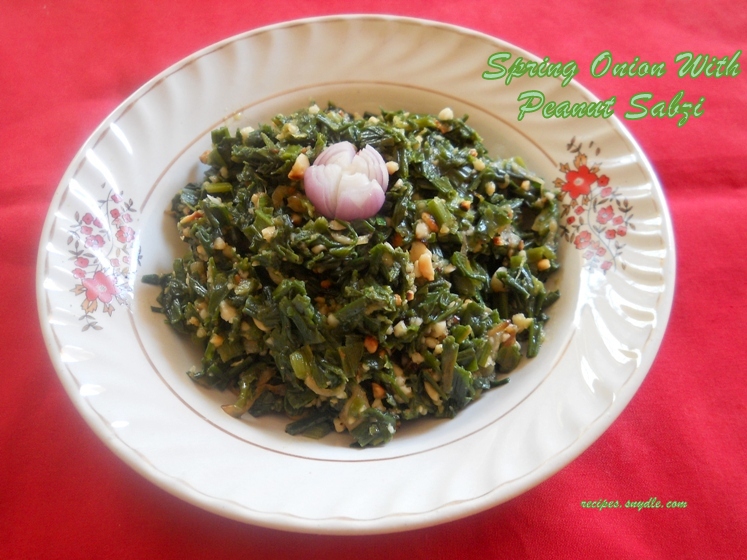 Hi foodies! here I am sharing spring onion recipe with you. Spring onion is also called as hara pyaz , scallion or green onions. Hara pyaz/spring onion provides healthy benefits to our body. This is simple spring onion recipe made in few minutes and best to take away for lunch box. Hare pyaz ki sabzi is healthy and simple lunch box recipe for kids.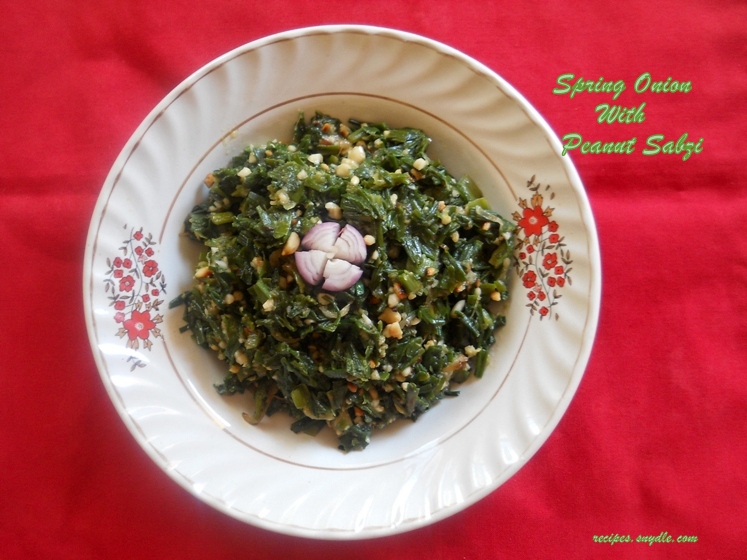 Spring onion contains low sodium level, unsaturated fat and cholesterol.  Spring onions hold fewer calories so are used in salads. Spring onion is a flavoring agent and provides flavor and tastes to other vegetables or recipes when used with other vegetables. Spring onion contains rich source of vitamin A, C and K. spring onion controls sugar level, prevents ovarian cancer, reduces inflammation and gastrointestinal, improves digestion, accelerate level of blood circulation.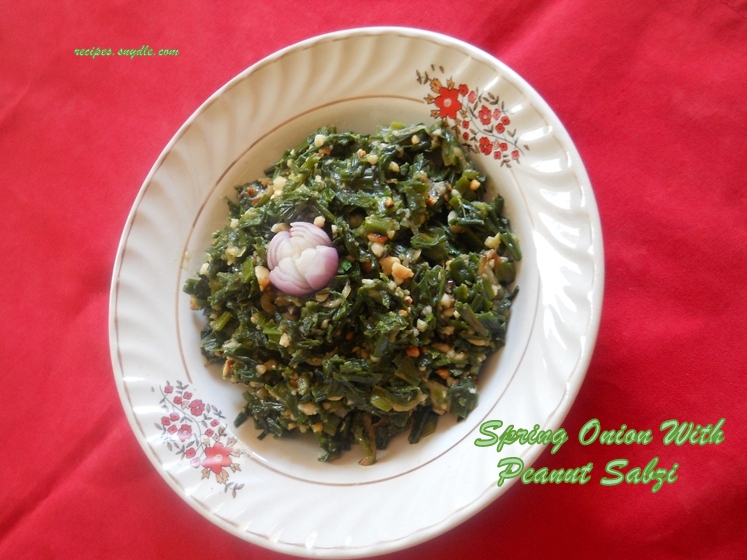 Spring onion is many times used for garnishing, as it is a fantastic garnishing agent. There are number of spring onion dishes that include spring onion soup, spring onion curry, spring onion pan cakes, spring onion salads, spring onion chutney, spring onion rice, spring onion dip and many more.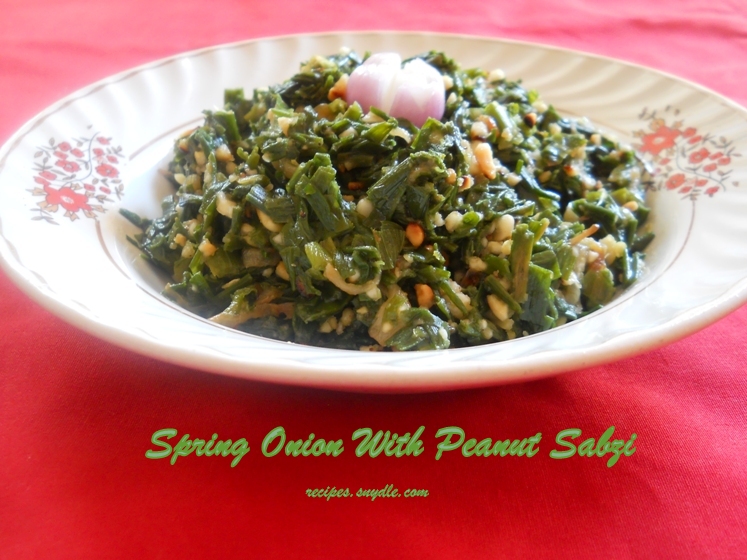 Spring onion with peanut sabzi goes well with roti and a perfect side dish for dal and rice. I usually serve this spring onion with peanut sabzi with rice, dal ,roti , achar/pickles and papad. If you want to have plain spring onion ki sabzi than avoid adding peanut to the sabji. Spring onion sabji contains moisture and releases water while cooking, so avoid adding water to the sabji. Make sure that you add coarsely grinded roasted peanut to the sabji when the sabji is cooked completely and you have off the flame.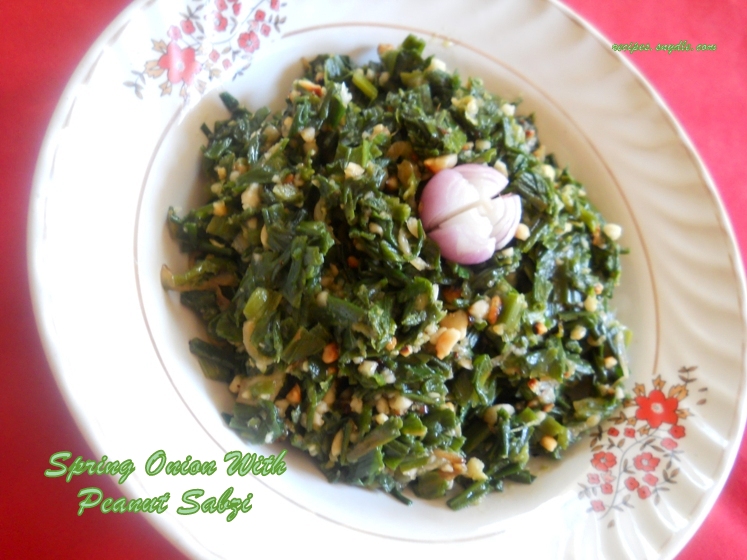 This recipe of Spring Onion With Peanut sabzi yields 3 – 4 servings. For the purpose of measurement 1 cup = 250 ml.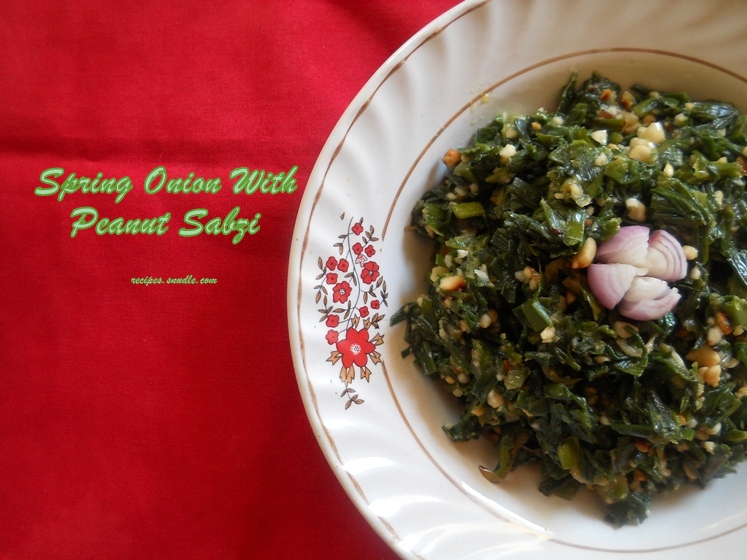 Ingredients
Spring onions – 500 grams
Peanuts – 3/4th cup
Onion – 1, medium
Garlic and green chilli paste – 2 tbsp
Oil – 6 tbsp
Salt – To taste.
How to make Spring Onion with Peanut sabzi.
Wash and drain the chopped Spring onions.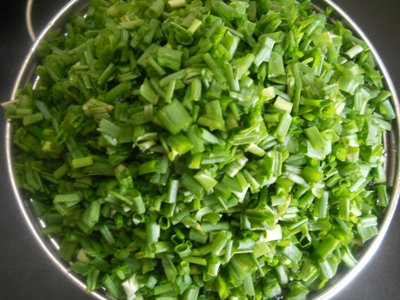 Heat a pan on medium flame and place peanuts into it. Roast the peanuts.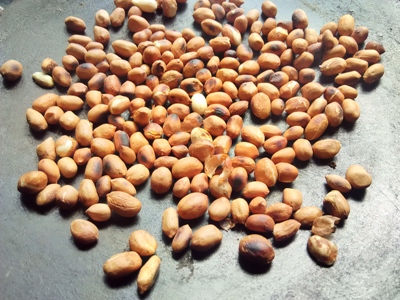 Allow the roasted peanuts to cool down to room temperature and peel them. Now place the peeled peanuts into the grinder and coarsely grind it.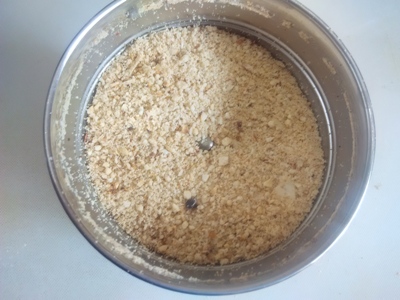 Heat a skillet on high flame. Add oil to the hot skillet and place the sliced onion into the hot oil.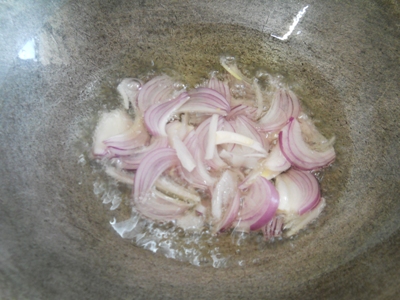 When the onion turns light brown, add garlic and green chilli paste.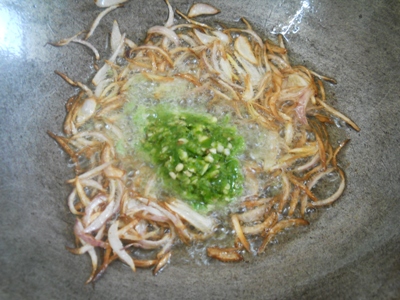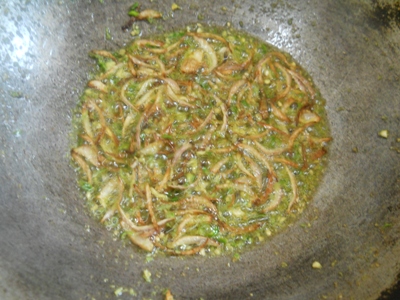 When the garlic and green chilli paste changes colour immediately add chopped spring onion to the skillet.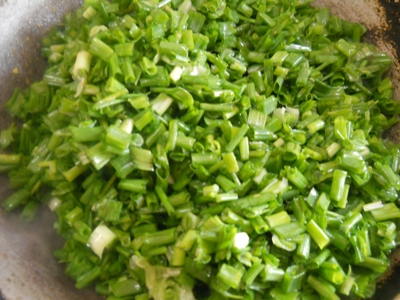 Mix them well. Add salt to the spring onions and again mix them.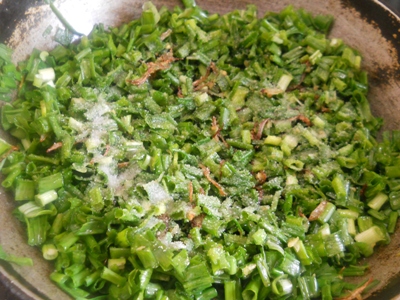 The sabzi will start releasing water and allow it to cook on medium flame for 5 – 10 minutes.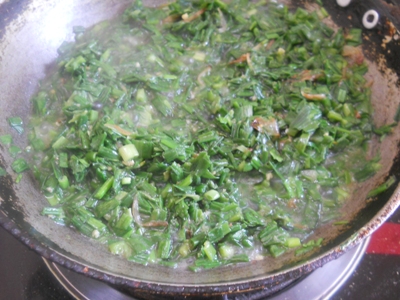 After 5 – 10 minutes when the whole water gets evaporated that means the spring onion sabzi is ready and off the flame.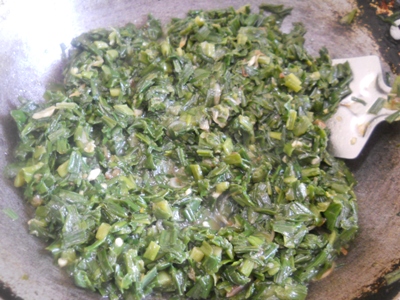 Place the coarsely grinded roasted peanut on the sabzi.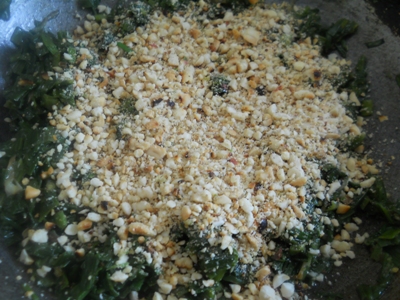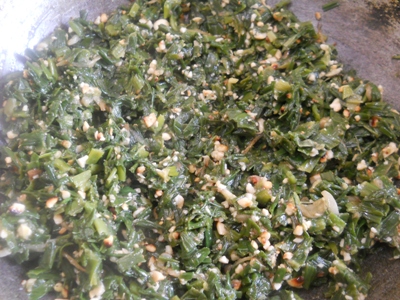 Spring onion with peanut sabji is ready to serve. Garnish it with onion.  Serve hot with roti. Enjoy!