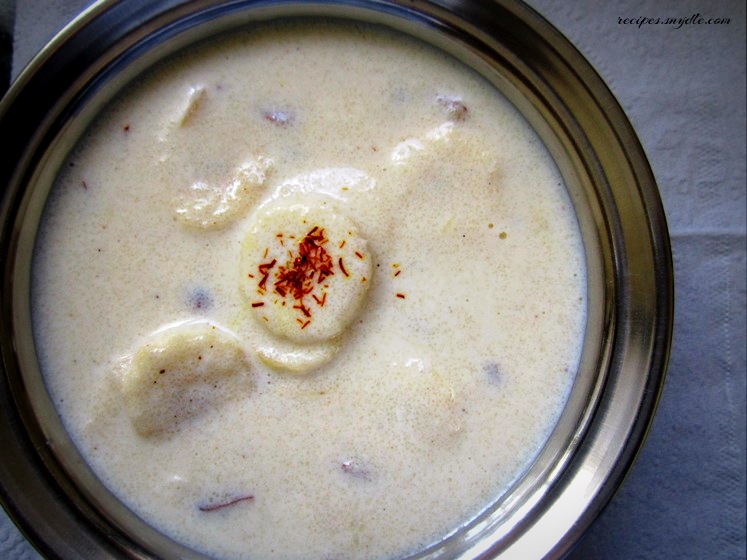 Semolina and Banana Porridge Recipe | Rava Kheer Recipe | Sooji Kheer Recipe with step by step pictures.
Hey buddies. Today I am sharing a very nutritious breakfast recipe. It's a delicious porridge made using semolina or sooji and has bits of banana in it. If you are bored having breakfast cereal and oats every morning, then try this easy breakfast idea. You could also serve rava kheer as a dessert at the end of the meal.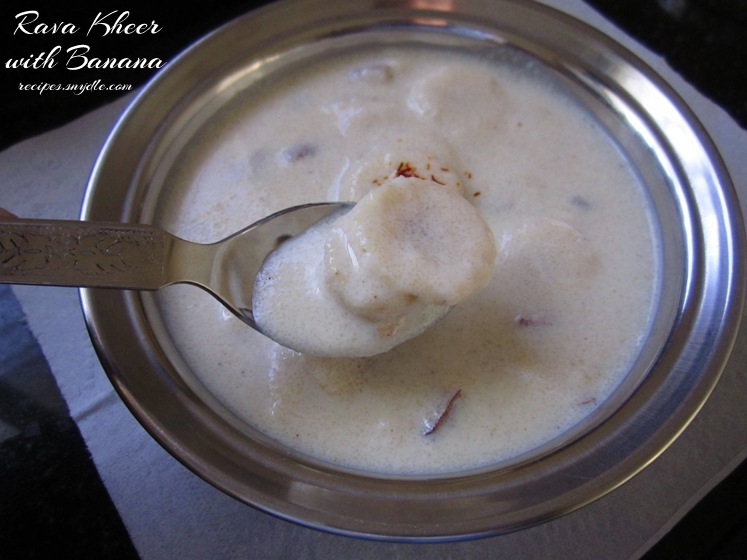 Apart from being healthy and filling, sooji kheer is a very versatile recipe. You could add any fruits to it, whichever you like. I added banana because I like that combination. The banana turns a bit blackish when added to hot kheer. But it doesn't affect the taste. The porridge and the banana tastes awesome when had hot or warm. You could also have it at room temperature or chilled. You could add banana when the porridge has cooled down. Since I prefer to have my porridge warm, I add in the banana in warm porridge.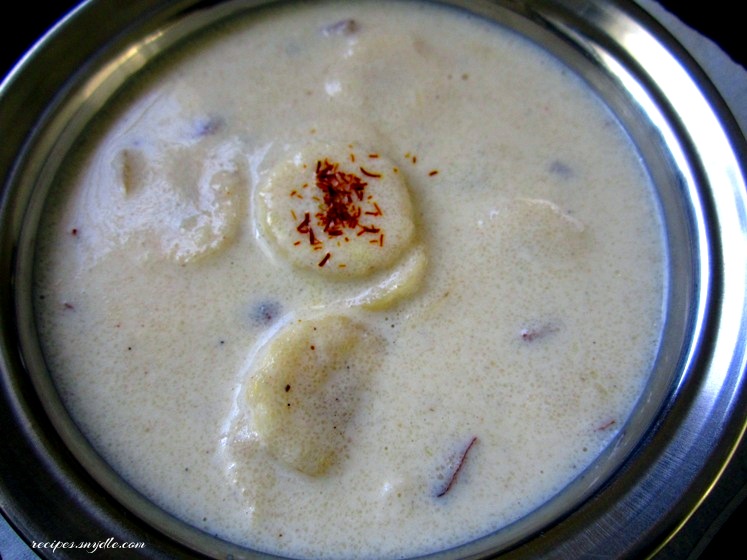 I also added some almonds. Again, you add whatever nuts you like. Dry fruits like dried figs also taste good. Like I said, semolina kheer is very versatile and you could always alter it to your taste. You will notice how little semolina I have added to the recipe. It's because semolina absorbs a lot of milk and increases in volume. So that would make the consistency extremely thick, if you add to much of semolina.
Now let's start with the recipe of semolina porridge with banana. This recipe yields 2-3 servings. For the purpose of measurement, 1 cup = 250 ml.
Ingredients
Semolina / Rava / Sooji (fine variety) – 5 tbsp
Milk – 2 cups or 1/2 liter
Sugar – 3 tbsp or to taste
Banana – 1 large, sliced
Cardamom powder – 1 tsp
Ghee / Clarified butter – 2 tbsp
Almonds or your favorite dry fruits – 8 to 10, chopped
How to Make Sooji Kheer with Banana
Heat a skillet or a saucepan. Add ghee to it and let it melt. Add rava/semolina to it and roast it on low flame till it turns golden and aromatic. This wont take too long, just about 3-4 minutes.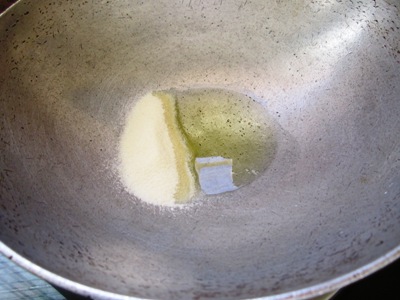 Add in the chopped almonds and saute them on low flame when the semolina is almost roasted.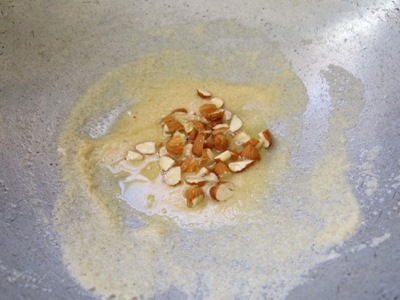 Slowly and carefully add in the milk. The milk tends to splutter around, so stand away a bit. Stir well as you add milk so that there are no lumps.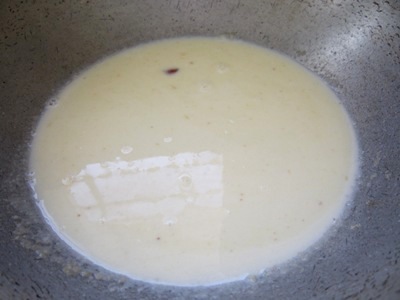 Increase the heat and bring it to a boil. Then reduce the heat.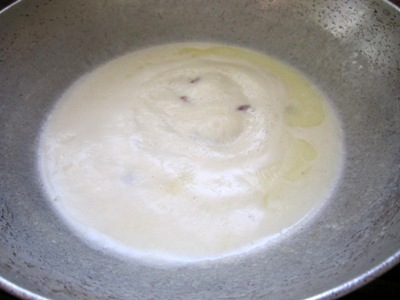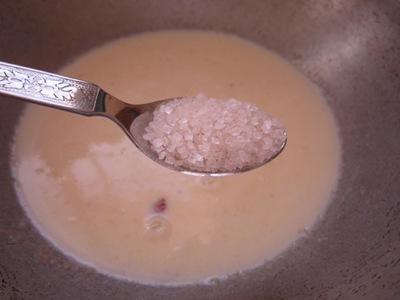 Add in the cardamom powder and mix well.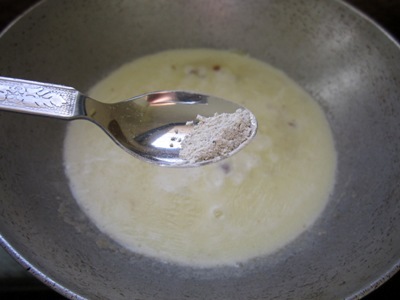 Add some strands of saffron. Let it simmer for 3-4 more minutes or till the kheer thickens.
Add in the bananas now if you want to have it hot. Else you could add it after it cools down a bit.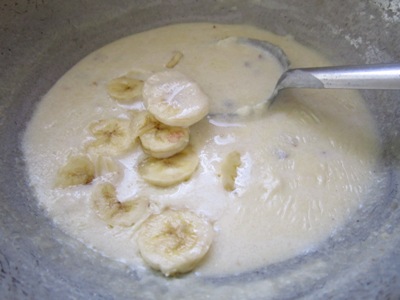 Rava Banana Kheer is ready. Enjoy!