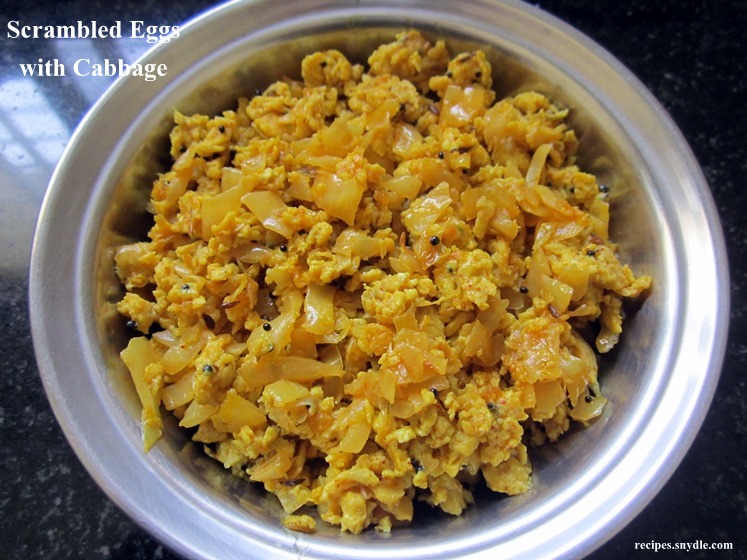 Scrambled Eggs with Cabbage Recipe / Bandh Gobi and Anda Bhurji with Step by Step Pictures
[print-me  title="Print Form"]
Hey foodies. Today I am sharing a very interesting recipe. This might not be as popular or well-known but it does taste great. This recipe has its inception in my random thoughts about food. I love cabbage and I love scrambled eggs. So I decided to mix my two favorite things and the result was really satisfying.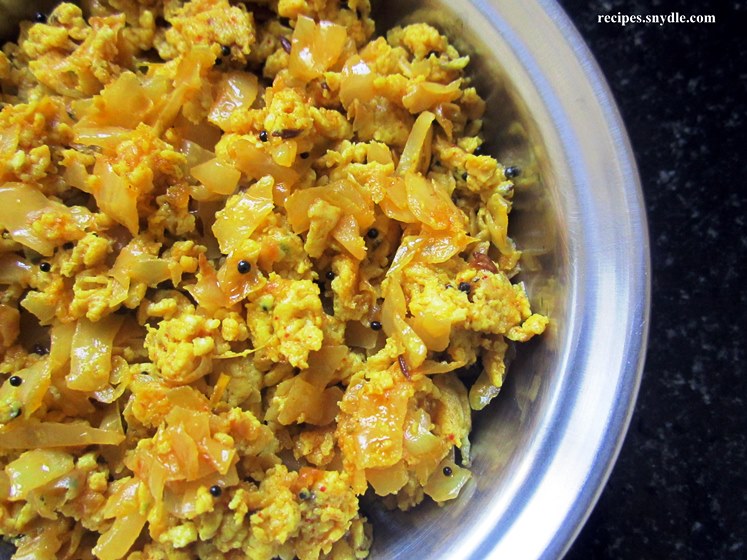 This cabbage and egg recipe is an easy lunch box recipe. You can prepare it within a few minutes and pack it for lunch. It's healthy and quite filling and goes well with rotis. Let's see how to make this ande and bandh gobi ki sabzi. I had made 1 serving of this just for myself. But for your sake, I have doubled the recipe so that you can make 2 servings. For the purpose of measurement, 1 cup = 250 ml.
Ingredients
Cabbage – 1 and 1/2 cups
Eggs – 4
Oil – 2 tbsp
Cumin seeds – 3/4 tsp
Mustard seeds – 3/4 tsp
Asafoetida – a pinch
Turmeric – 1/2 tsp
Red chili powder – 1 tsp or to taste
Green chili – 1, finely crushed
Garlic – 6 cloves, finely crushed
Salt – to taste
Coriander leaves – a handful, finely chopped
How to Make Scrambled Eggs with Cabbage
Heat oil in a skillet. Add in the mustard seeds and allow them to splutter. Add in the cumin seeds and let them sizzle. Add in the asafoetida, taking care not to burn it. Let it sizzle for just 2-3 seconds.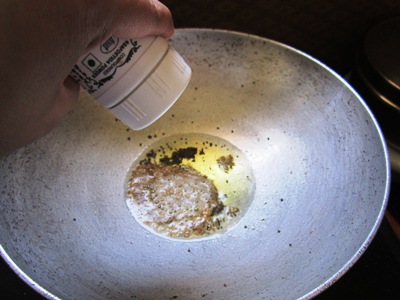 Add in the crushed garlic and green chilies and saute on low flame till the raw smell disappears.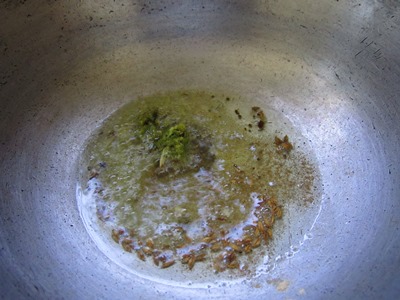 Add in the cabbage, some salt, turmeric and red chili. Saute for a minute.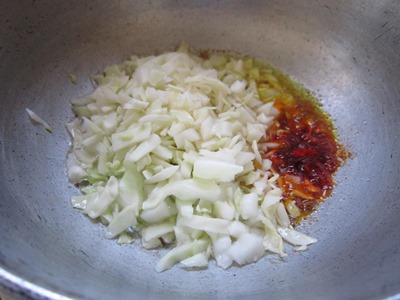 Cover the skillet with a plate like lid and pour 1/2 cup water on it. Let the cabbage cook for 10 minutes till it's done. Stir in between.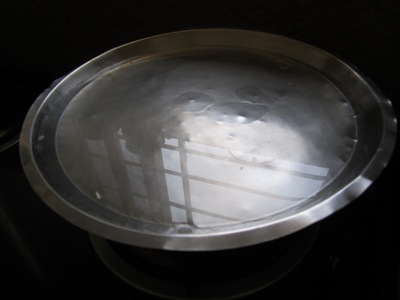 Beat the eggs with some salt in a bowl.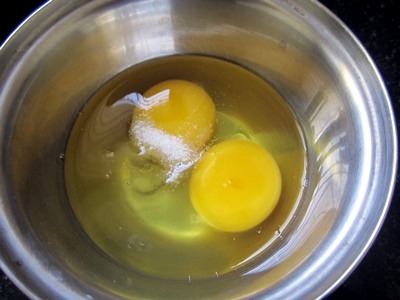 When the cabbage is done and some oil begins to separate, add in the beaten egg. Mix well and let it cook for 2 minutes on low flame till the egg gets cooked. Add in the chopped coriander leaves and turn off the flame.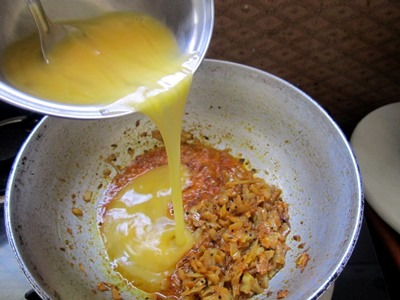 Serve hot with rotis. Enjoy!