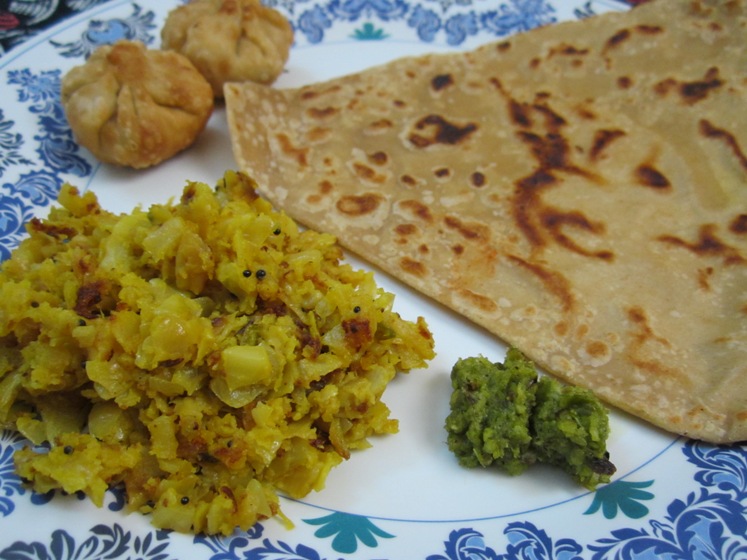 Besani Patta Gobi Recipe / Besani Bandh Gobi / Cabbage Curry with Gram Flour Recipe with Step by Step Pictures
Hello foodies. Today I am sharing a simple yet mouthwatering and nutritious recipe of patta gobi or cabage. This is a dry curry with wonderful flavors of asafoetida and roasted gram flour. You can have it with rotis or parathas. It makes an excellent side dish for dal and rice. Since it's a dry sabzi of patta gobhi, and gets ready so quickly, you can give this with rotis to your kids in their tiffin. So yes, this sabzi bandh gobhi makes a very good, easy lunch box box recipe.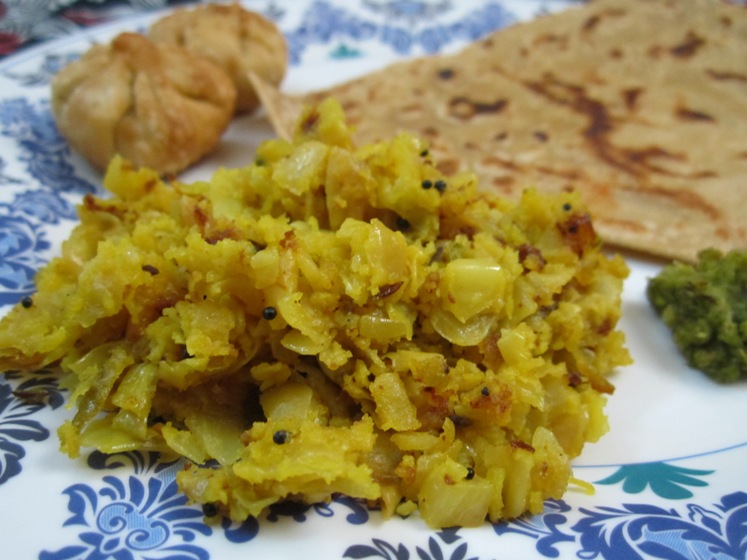 I have used just green chilies in this recipe. That's because I love to keep it bright yellow color intact. So, I don't add any red chili powder to it. But you could add it if you like it better that way. This recipe calls for a bit more oil because besan needs to be roasted properly. Let's start with this simple pata gobi ki sabzi recipe now. This recipe yields 2-3 servings. For the purpose of measurement, 1 cup = 250 ml.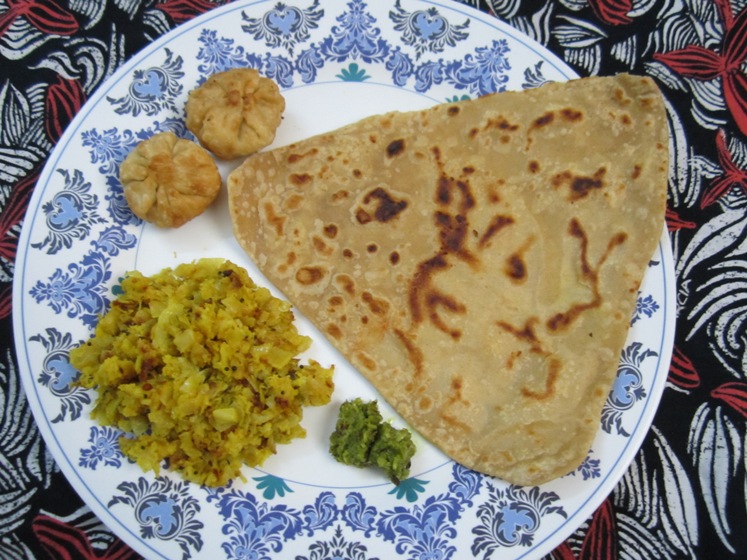 Ingredients
Pata gobi/ Band gobi / Cabbage – 3 cups, chopped
Oil – 4 tbsp
Cumin seeds – 3/4 tsp
Mustard seeds – 3/4 tsp
Asafoetida – a generous pinch or 1/6 tsp
Turmeric – 3/4 tsp
Salt – to taste
Green chilies – 2, finely chopped or to taste
Besan / Gram flour – 4 tbsp
Coriander leaves – a handful, finely chopped
How to Make Besani Band Gobi ki Sabzi
Heat  tbsp oil in a skillet. Add in the mustard seeds and allow them to splutter. Add in the cumin seeds and let them sizzle. Switch off the heat if the oil is too hot. Add in the asafoetida and mix well. The asafoetida shouldn't burn.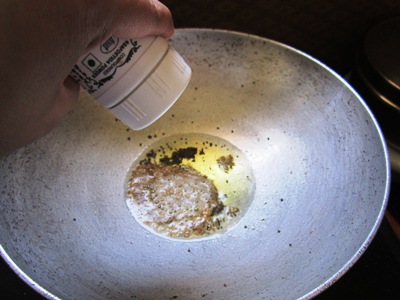 Add the green chilies and turn the heat back on, on medium-high. Saute the chilies for a few seconds.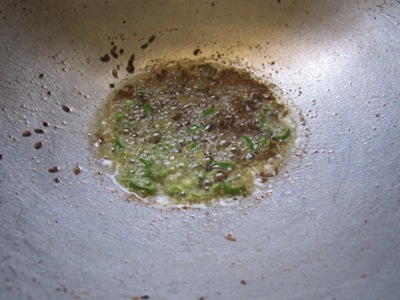 Add in the cabbage and turmeric.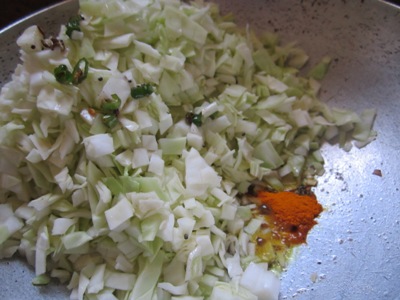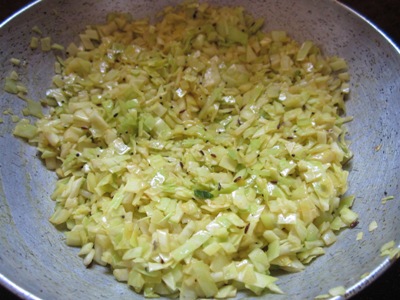 Now cover the skillet with a plate-like lid and pour 3/4 cup of water on the plate. Turn the heat to low and let the cabbage cook till it's done. This usually takes 15-20 minutes. The water on the plate prevents burning of the cabbage and facilitates faster cooking. Stir the cabbage after every 8 minutes just to be sure. Replenish the water on the plate if it dries out and the cabbage it's done yet.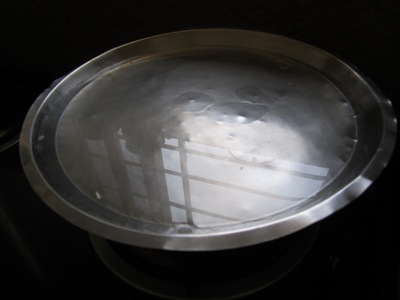 Now the cabbage is cooked. Make a well in the center. Add the remaining 2 tbsp of oil and let it heat up a bit. Add in the gram flour and mix well.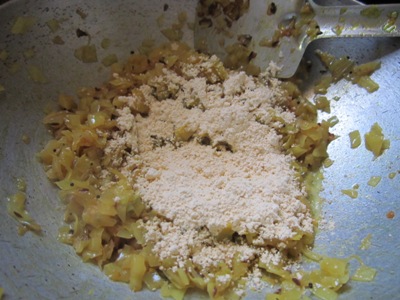 Cover and cook for another 6-7 minutes withe the plate with water on till the gram flour gets roasted and loses its raw smell. Stir the cabbage occasionally.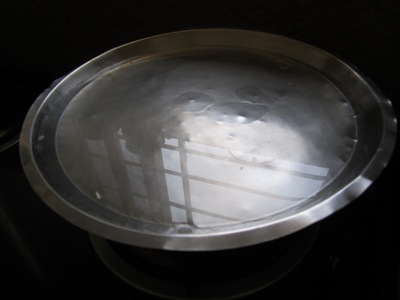 Besani Gobi is ready. Add in the chopped coriander leaves and mix well. This gobi ki sabzi tastes best when served hot. Serve it with rotis or rice-dal. Enjoy!