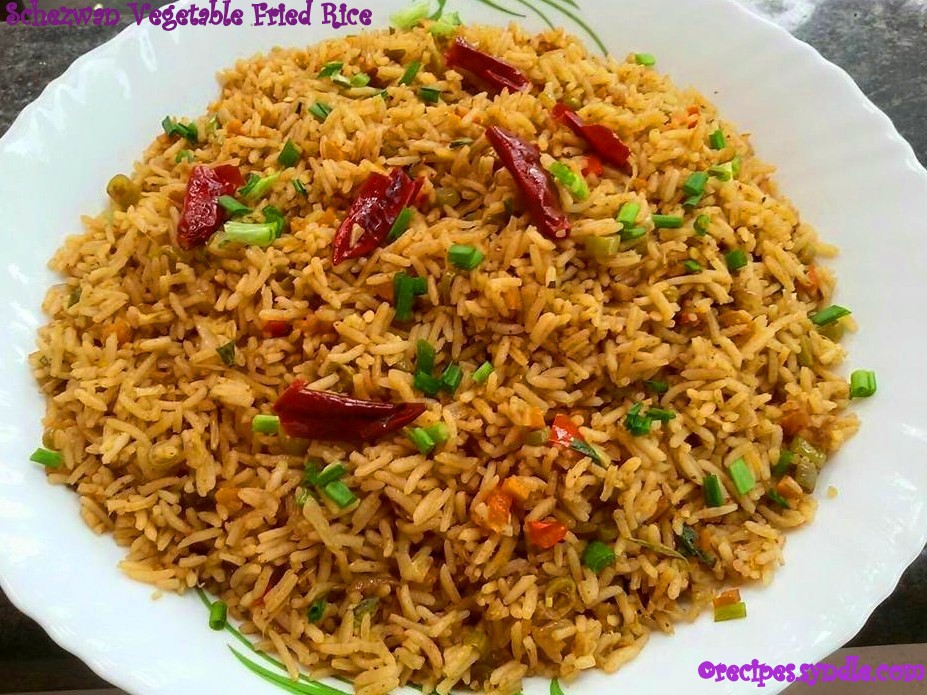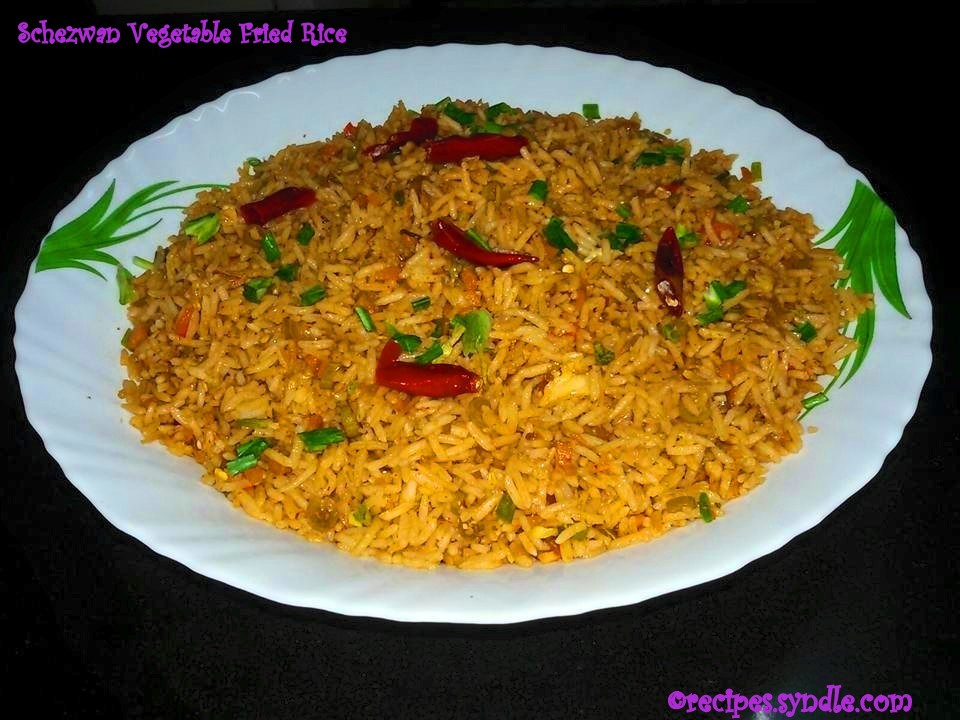 Hello Foodies, I am Swapna with a yummy recipe The Schezwan Fried Rice. It is one of the popular rice in Indo- Chinese recipes. Its very easy to make. I actually planned to post something elese today but since I am down with cold and sore throat. I chose to post this recipe which I had maked last few weeks back and kept in drafts already. So you all wait for more interesting recipes this week. This is not the authentic kind of chinese fried rice. This is the version of both indian and chinese fried rice, so it is fairly hot. Bascially schezwan peppers are used to make this spicy rice. But is not avaliable easily in my near by stores. So I have substitued with dry red chillies. I love Schezwan recipes, be it noodles or fried rice, now a days my choice is always spicy things. To make a schezwan recipe, we need schezwan sauce. We can make sauce at home also by soaking 10- 12 kashmiri red chillies in vinegar and grind it to a fine paste. Vegetarian schezwan fried rice is one of the  quick Indo- Chinese cuisine. A Chinese meal without Schezwan Fried Rice is just incomplete. My hubby likes Schezwan Fried Rice a lot and ready to eat even If I cook it on daily basis. Schezwan Fried Rice tastes very good with finely chopped vegetables. Lets see how I am going make this recipe.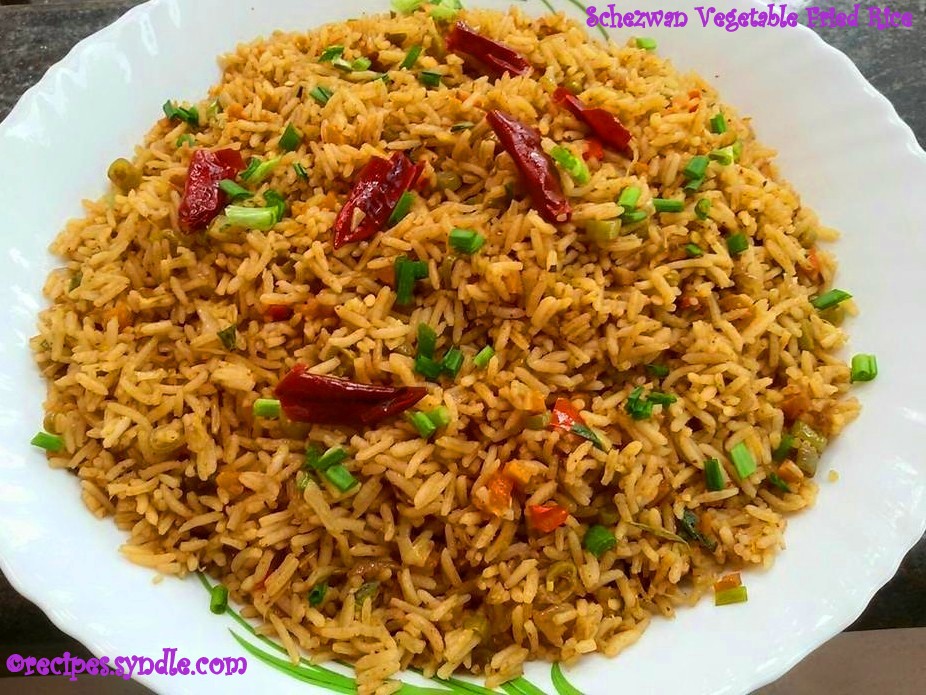 Schezwan Vegetable Fried Rice
Ingredients
 Basmati Rice- 2 cup
Carrot- 1 cup, finely chopped
Cabbage- 1 cup, finely chopped
Beans- 1 cup, finely chopped
Red Capsicum- 1 cup, finely chopped
Onion- 1 large, finely chopped
Ginger- 2 tsp, chopped
Garlic- 3 tsp, chopped
Spring Onion- 1tsp
Celery leaves- 1 tsp, chopped
Pepper powder- 2 tsp
Olive oil-  1 tbsp
Schezwan sauce- 1 tbsp
Soy sauce- 2 tsp
Dry red chillies- 3 to 4
Salt- to taste
How to Make Schezwan Fried Rice 
Wash and soak rice for 15 minutes, cook in more water adding salt and drain off. set aside to cool down. Heat oil in a pan, add chopped ginger and garlic. Fry until they smell good.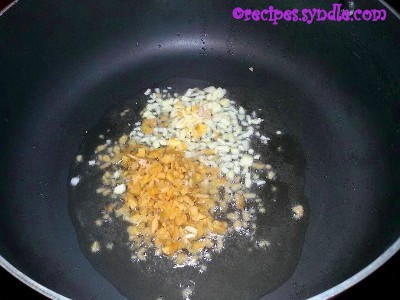 Now add the chopped onions and fry it until soft and transparent.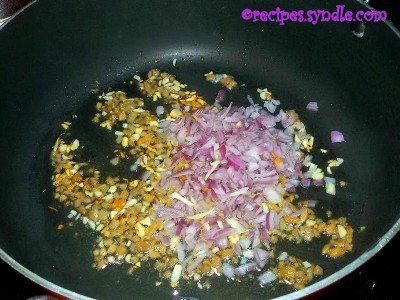 Now add the cabbage, carrot, beans and capsicum. Make the heat on medium high and saute it for 2- 3 minutes in high heat. Because veggies should be crunchy not steamed.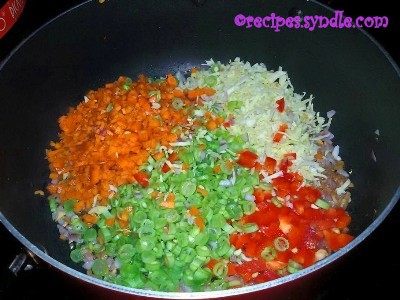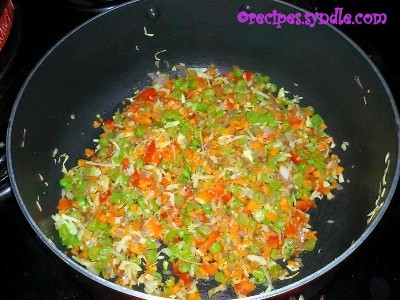 Now Reduce the heat to medium low, then add soysauce, add salt and schezwan sauce.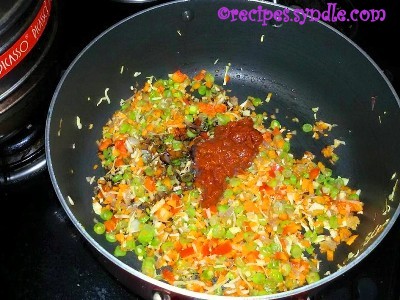 Now add cooked rice and mix Properly.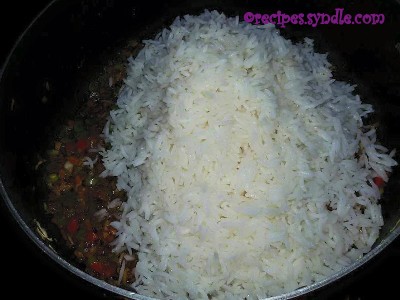 Add dry red chillies, combine it well and garnish it with spring onions and celery leaves.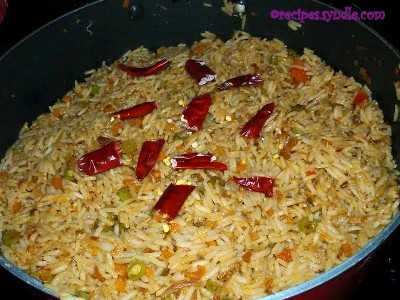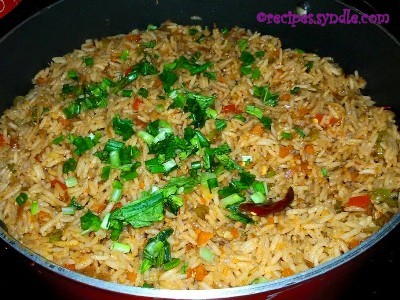 Combine it well and serve hot along with gravy of your choice.