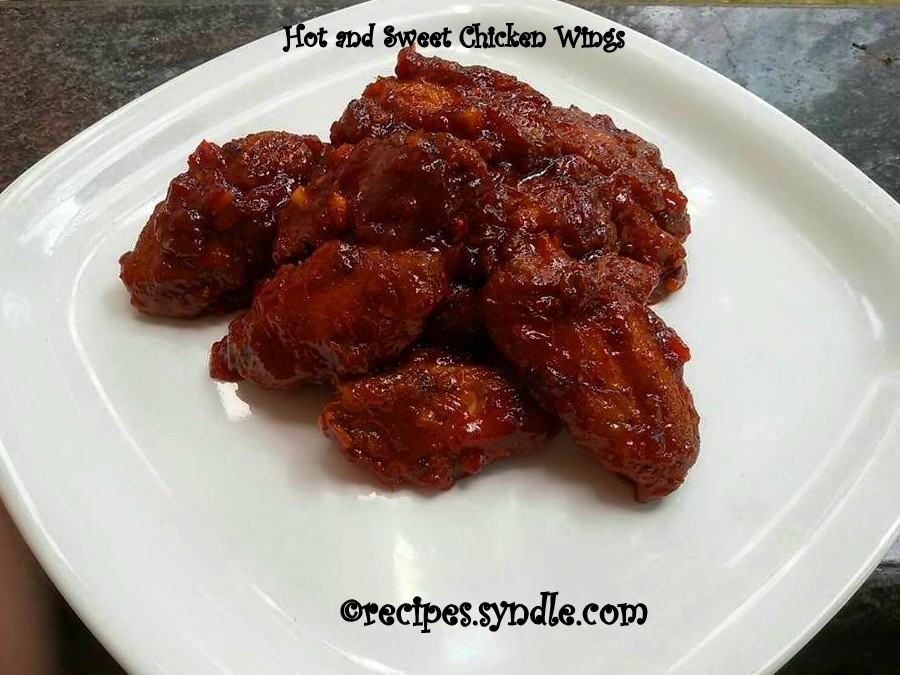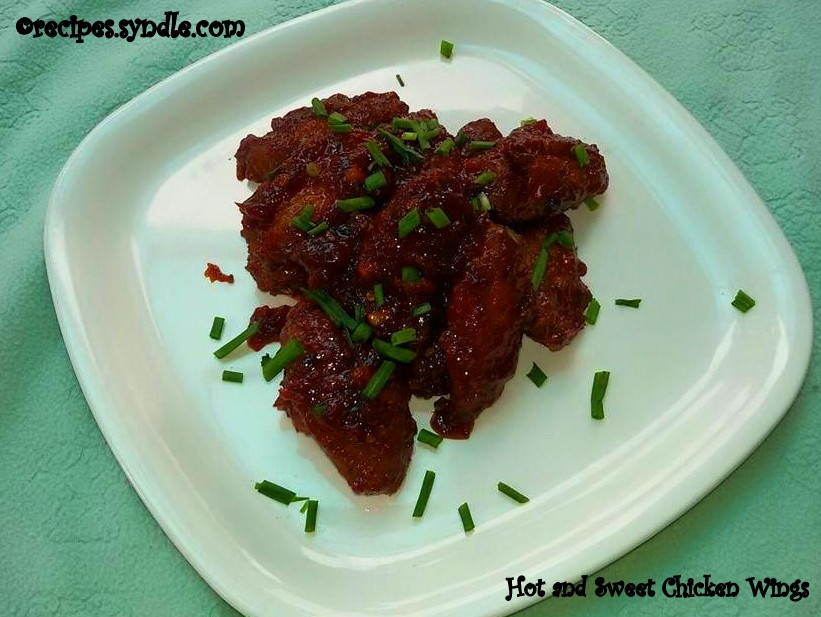 Hello Foodies,  I am Swapna again back with a wonderful authentic chinese recipe, Hot and Sweet Chicken Wings. This is a very simple recipe of marrianted chicken wings, deep fried and served along with hot and sweet sauce. I have mentioned here before also that my family is found of chinese recipes. This is the recipe I developed to satisfy my hubby's craving towards chinese hot and sweet recipes. In many chinese recipes deep- fry the wings, but this deep- fried roasted method used here is far healthier and the taste is delicious. This sauce is dark and a bit mysterious. Well, its not mysterious to you people because I am giving yoy here the step by step cooking pictures along with recipe. But it will be mysterious to anyone you serve these to because the flavors are so deep and interesting, but its tough to pick out any one single ingredient. The main ingredient of the recipe is hot and sweet chilly sauce and honey. It gives the sauce a little sweetness and makes it, well sticky. After all, this is a recipe of saucy, juicy and tender chicken wings. Lets see, how I am going to make this easy recipe. You all people try out this recipe and give me a feed back.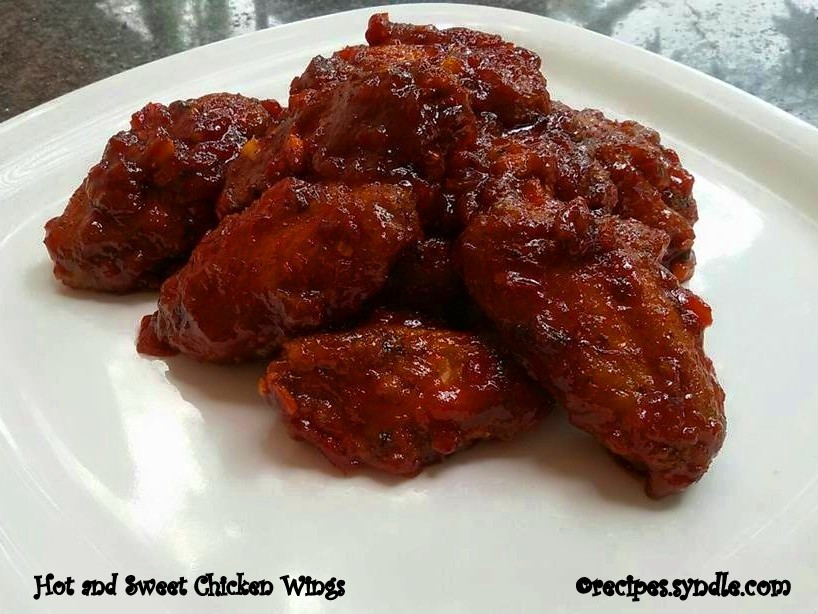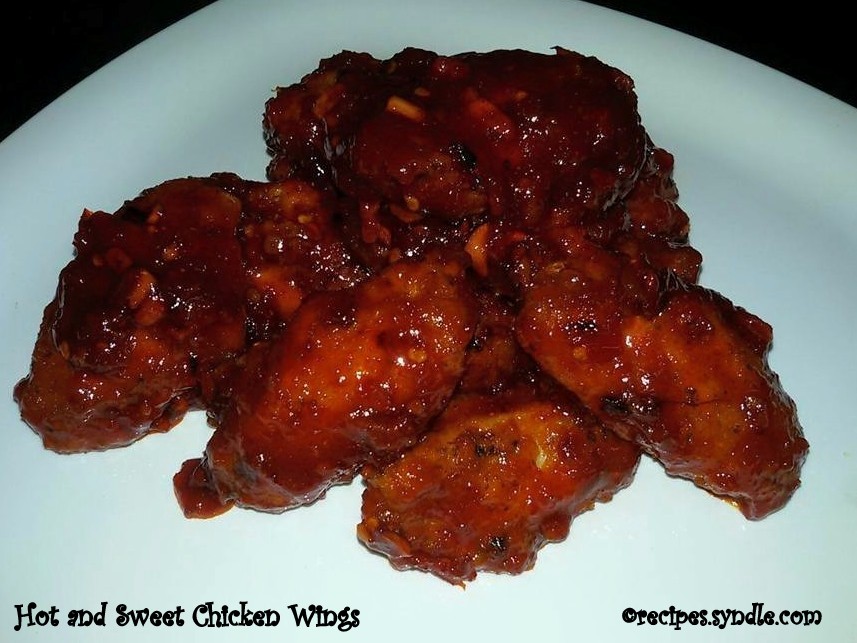 Hot and Sweet Chicken Wings Recipe
Ingredients
Chicken wings- 12 pieces
Ginger paste- 1 tsp
Garlic paste- 2 tbsp
Paprika powder- 2 tsp
Egg- 1
Cornflour/Corn starch- 1/4 cup
Oil- for frying
Soy sauce- 2 tbsp
Malt vinegar- 1 tbsp
Honey- 1 tbsp
Garlic- 5 cloves, chopped
Red chilly paste- 2 tsp
Hot and sweet chilly sauce- 2 tbsp
Spring onions- for garnishing, chopped
Salt- to taste
Seasame oil- 2 tsp
How to Make Hot and Sweet Chicken wings
Take a bowl, add salt, ginger paste, garlic paste, paprika powder  and add chicken wings. Mix well and coat the chicken with the mixture and let it marrinate for 20- 30 minutes.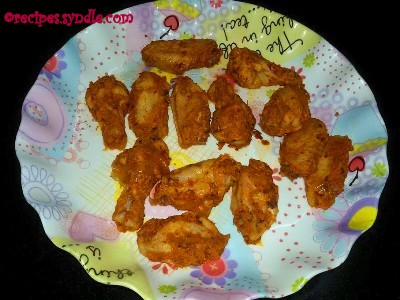 Now add egg and coat with cornflour.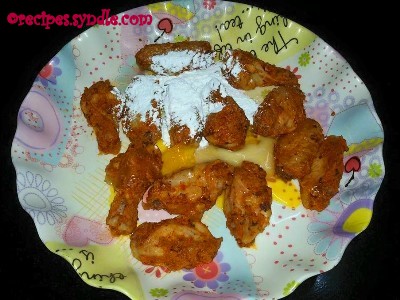 Heat oil in a frying pan and deep fry the chicken wings until it turns golden brown in colour.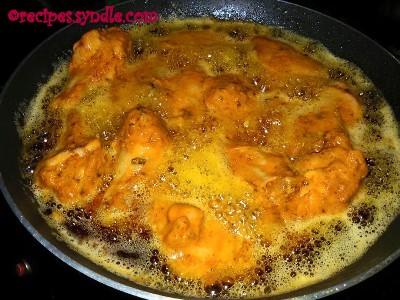 Drain it on a chicken towel, and transfer it to a plate and keep it aside.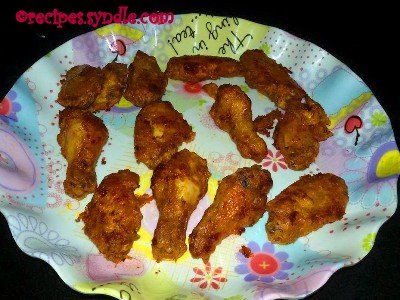 Remove the excess oil in the frying pan, add 2tsp sesame oil. Add garlic and saute it for 2 minutes.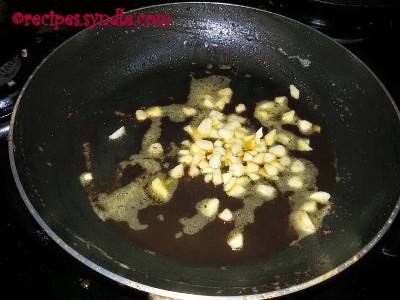 Now add the red chilly paste and saute it till raw smell goes on. Do not allow to change colour.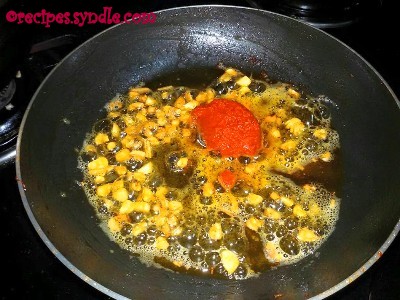 Now add the hot and sweet sauce, soy sauce and malt vinegar, combine it well and saute it for another one minute. Adjust salt.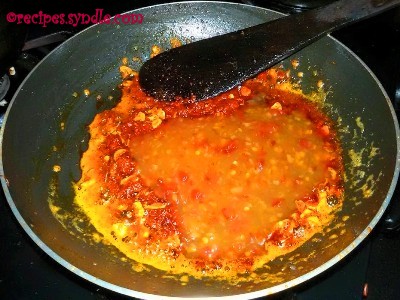 Add honey, and combine well.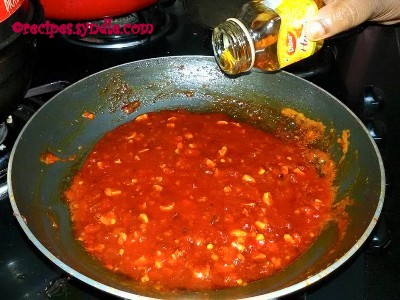 Add the chicken wings in it and combine it well.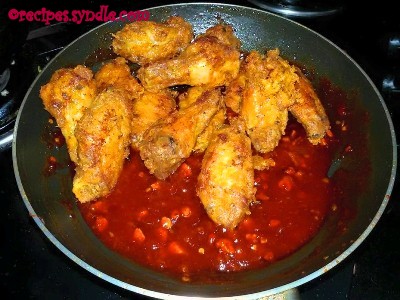 Combine it well and  add little sesame oil on top of it.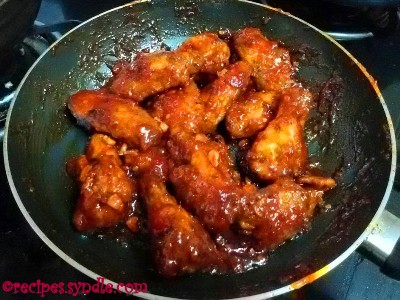 Serve it hot and garnish it with spring onions.