Today, I am posting an idli recipe made with idli rava.  Normally I have idli / dosa batter stocked which will stay for two to three days.  But yesterday, the entire batter was over and I wanted something easy to make for breakfast as my daughter leaves for school early in the morning.  It was then I thought of making this idli which is very easy to prepare compared to the normal idli which requires separate grinding of rice and urud dal, mix everything, leave for fermentation and so on.  This is very easy compared to regular idli's as here there is no need to grind the rice.  Just soak the idli rava, grind urud dal (which I did in a mixer jar), mix the idli rava, leave for fermentation.  And prepare idli.. Isn't it easy.  You get soft idli's.  You can serve it with any chutney of your choice.  I  served it with Onion tomato chutney and coconut chutney.  But personally, I prefer onion tomato chutney for idli.  Now to the recipe..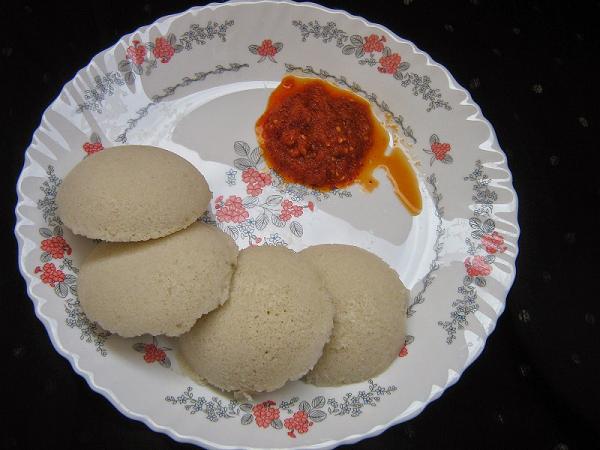 Method
1.  Soak idli rava in water for 4 – 5 hours.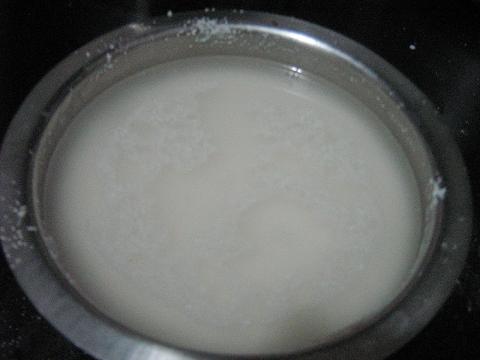 2.  Soak dal separately for 2 hours.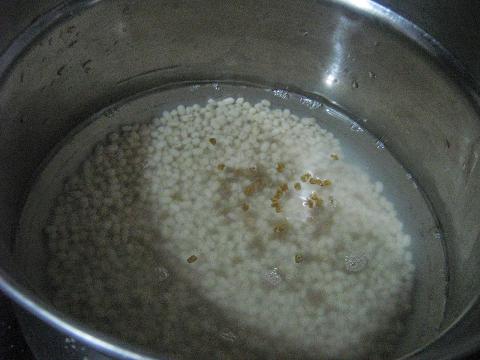 3.  After 2 hours, grind dal first using enough water to get a smooth batter.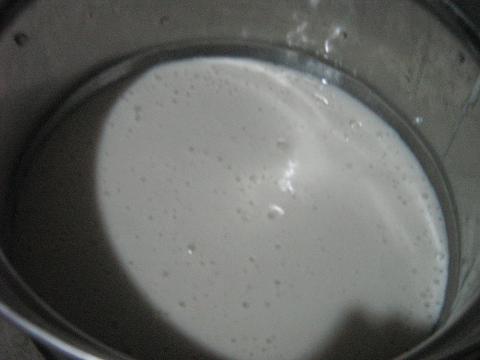 4.  Drain water from idli rava and discard water. There is no need to grind idli rava
5.  In a bowl, mix together idli rava, ground urud dal and salt.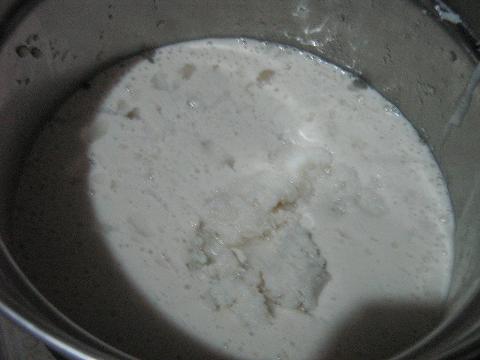 6.  Leave it covered for fermentation for 7 – 8 hours.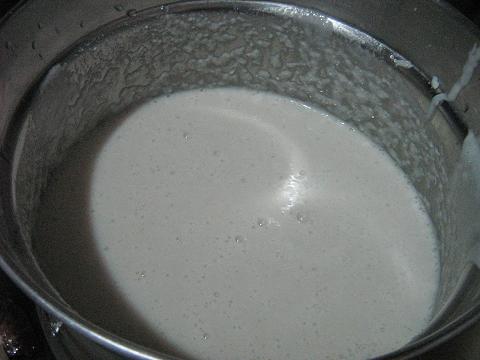 7.  Grease the idli plate, mix the batter gently, pour in the greased idli moulds, and steam cook it for 10 – 15 minutes.  Hot steaming idli is ready.
8.  Serve it hot with any chutney of your choice.