Prawns mango curry is a tasty Kerala based dish where prawns and mangoes are cooked in coconut milk.  It is not necessary that it should be cooked only in coconut milk, you can also grind coconut with onion, ginger, garlic and the other spice powders and make this tasty curry.  Apart from the process of taking coconut milk and de-veining the prawns, this curry can be made very easily.  Usually I make this curry using fresh coconut milk, but if you want to substitute with coconut milk powder, you can make use of it.  Now to the recipe..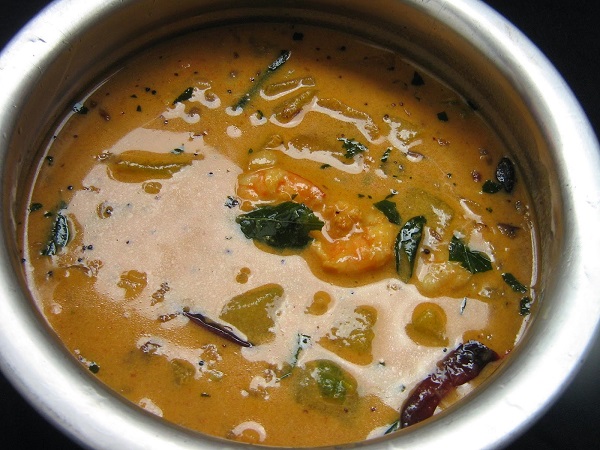 prawns – 250 gms
raw mango – 1 or 2 (depending on sourness)
shallots – 6 – 7
ginger – 1/2 inch piece
green chilly – 3
garlic – 2
coriander powder –  2 teaspoon
chilly powder – 1 -2 teaspoon
turmeric powder – 1/4 teaspoon
semi thick coconut milk  – 1 1/2 cup
Thick coconut milk – 1 cup
salt  – to taste
oil  – 1 teaspoon
for seasoning 
oil  – 1 tablespoon
shallots  – 4 – 5
mustard seeds – 1/2 teaspoon
curry leaves – few
fenugreek seeds – 1/4 teaspoon
Method
1.  De-vein, clean and wash prawns nicely.
2.  Cut mango into medium sized pieces.  Crush ginger and garlic.
3.  Marinate prawns with chilli powder, turmeric powder, coriander powder and salt for 20 – 30 minutes.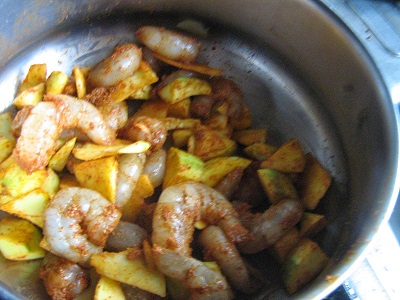 4.  In a manchatty / earthern pot, heat little oil, slightly saute, onion, ginger, garlic and green chillies.  Then add the marinated prawns and mango pieces.  Also add semi thick coconut milk and salt.  Mix well.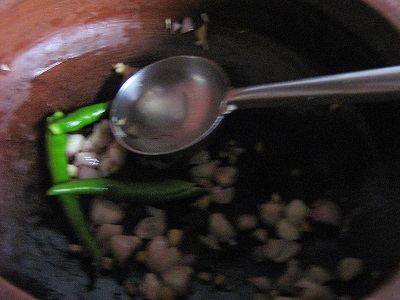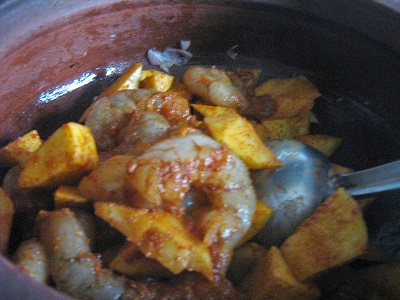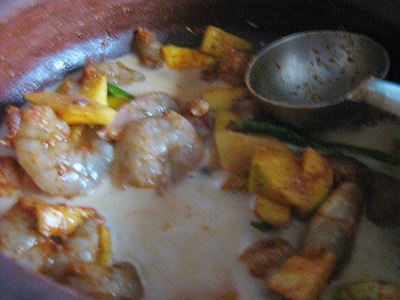 5.  Cook till the prawns get cooked and gravy thickens.  This should be done under medium heat with continuous stirring in between.  Otherwise there are chances that coconut milk may curdle.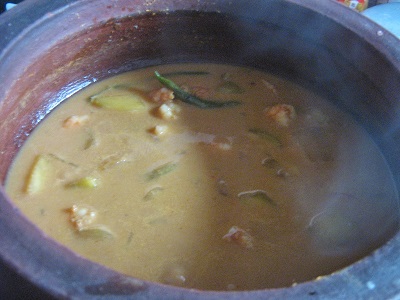 6.  Now once the prawns are cooked, add thick coconut milk, bring it boil and turn off the stove.
7.  In another pan, heat oil, splutter mustards seeds, then add fenugreek seeds, dry red chilly, chopped shallots and curry leaves.  Saute it nicely till onion turn brownish and leaves a nice aroma. Add this to the curry.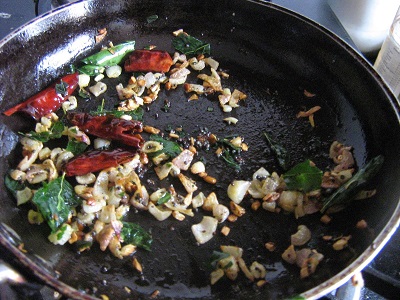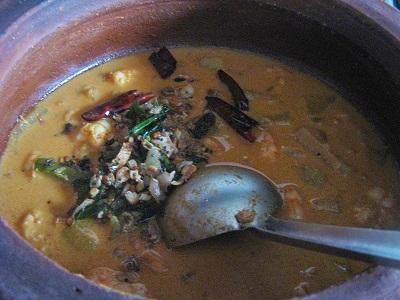 8.  Curry is ready.  This can be served with rice or with appam.
Notes:
1.  Coconut milk  can be replaced with grated coconut. Grind together coconut, onion, ginger and all the spice powders to a fine paste and follow the same procedure.
2.  If you find that the sourness of mango is not enough, then add one kudampuli to it to increase the sourness..