One day I was talking to my neighbour's daughter and asked her what you had for breakfast.   She told me neeru dosa.  That was the first time in my life that I have heard this name. I thought they might have made a very complicated dish.  After that I asked her mother for the recipe.  They told me how to make that and you won't believe me it was so easy that I started preparing it whenever possible.  It is really tasty and soft.  One main thing is that there is no need of any fermentation. So no time waste.  You can directly grind it and prepare it.  It tastes good with onion tomato chutney.
Neeru dosa is a traditional kannada recipe mainly made by people of  Dakshin Kannada and Udupi district.  The word "Neeru" means water.  The batter needs to be very watery.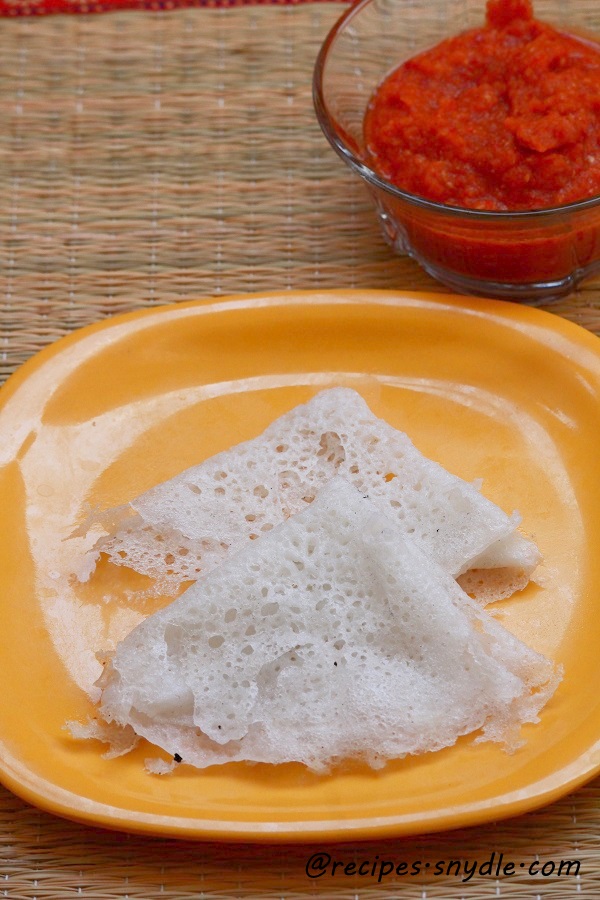 Ingredients required
raw rice    –  1 cup
salt (to taste)
oil or ghee for greesing  (ghee tastes better)
Method
1.  Soak the rice in water for around 2 hours.  Then drain and wash it.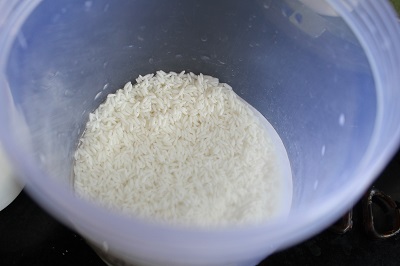 2.  Add enough water to add to make the batter in liquid form. (Not in dosa consistency, it should be in pouring form)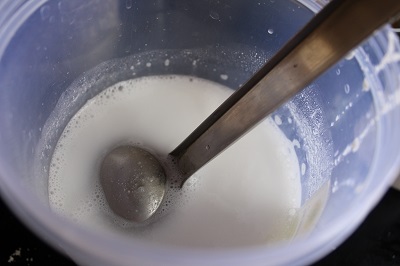 Preparation
1.   Heat a tawa.  Wipe it with onion or potato
2.   Greese the tawa with ghee and pour one ladleful of batter. Don't try to spread the batter as we do for normal dosa.  Cover and cook on low flame for few minutes.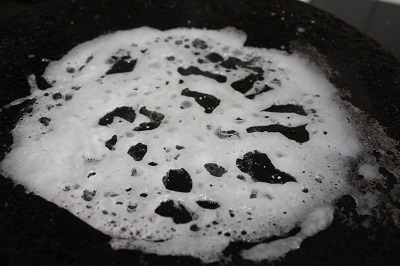 3.   Cook the dosa on one side taking care not to brown. Fold it into 4 pieces
4.  Serve hot with onion tomato chutney