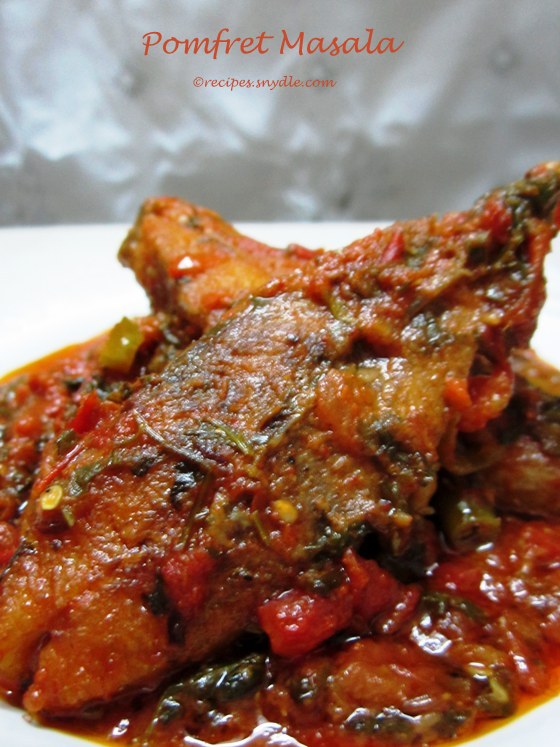 Pomfret Masala is a spicy, thick, tomato-based curry. It's bright, red color from the ripe red tomatoes is extremely enticing. Pomfret is a very delicate, fleshy, tender and tasty fish.The pomfret is fried and added to the curry and left to simmer for a few minutes. The spicy gravy and the deliciousness of pomfret make this recipe a perfect side dish with roti or naan. Since it gets ready in minutes, it is a good option for dinner after a busy day.
Let's see how to make this mouth-watering recipe of pomfret masala.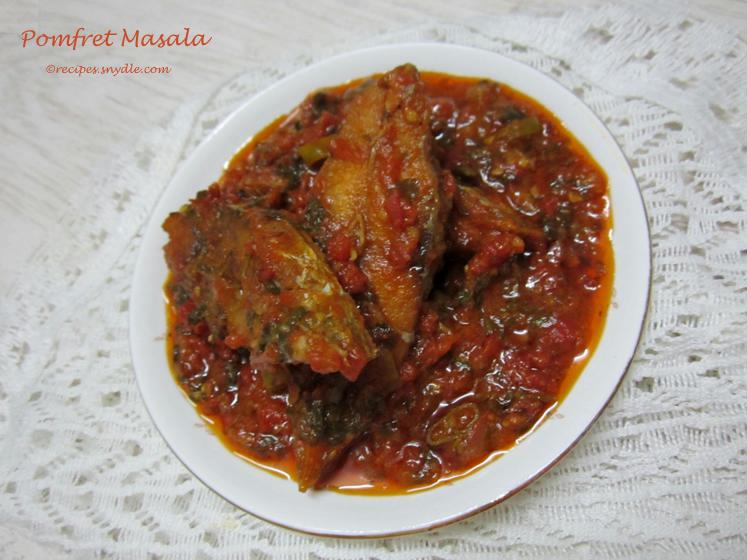 Ingredients
White pomfret fish – 750 grams
Tomatoes – 5 large, ripe, finely chopped
Green chilies – 2, finely chopped
Oil – 5 tbsp + enough oil to deep fry the fish
Turmeric – 1/4 tsp
Red chili powder – 1 and 1/2 tsp
Coriander powder – 3/4 tsp
Chicken Masala – 1/2 tsp
Cumin seeds – 1/2 tsp
Mustard seeds – 1/2 tsp
Salt – To taste
Coriander leaves – A handful
Water – as needed
How to Make Pomfret Masala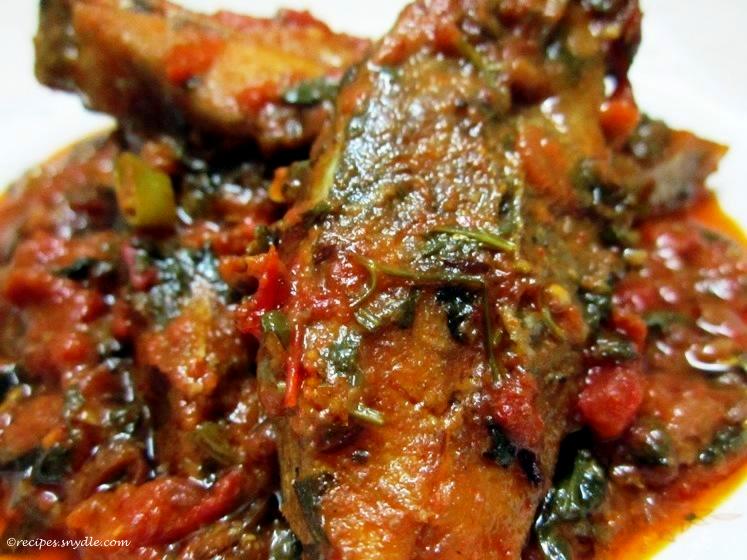 Clean the pomfret fish. Cut it into medium-sized pieces of desired shape. I sliced the fish to form oval shaped pieces. Pat dry the fish with a kitchen towel so that there is no water on its surface.
Heat enough oil in a skillet to deep-fry the fish. Carefully drop a couple of pomfret pieces and fry them for about 4 to 5 minutes on medium flame. The fish should look golden brown and cooked through. Drain the oil well and remove the fried fish onto a plate. Fry the remaining pieces of the fish and keep them aside for a while.
In another skillet, heat the 5 tbsp of oil. Add in the cumin seeds and the mustard seeds and allow them to splutter.
Next add in the tomatoes and some salt. Mix well and cover the skillet with a lid. The tomatoes need to be cooked well and should become mushy. Keep the heat of medium. The raw smell of the tomatoes should be gone too.
When the tomatoes are cooked and the oil separates, toss in the chopped green chilies and sauté them. Then add in the turmeric powder, red chili powder, coriander powder and chicken masala and mix well. Turn the heat on high and sauté well for a minute. A lot of oil will be released. Adjust the salt at this point.
Add in a handful of chopped coriander leaves and mix well. Sprinkle some water if the gravy seems to dry. Add in the fried fish pieces in the tomato gravy and mix well carefully, so that the fish is coated well with the spices.
Cover the skillet with a lid and allow the fish to cook in the gravy for about 7 to 8 minutes on low flame. The fish will absorb the flavors at this point of time.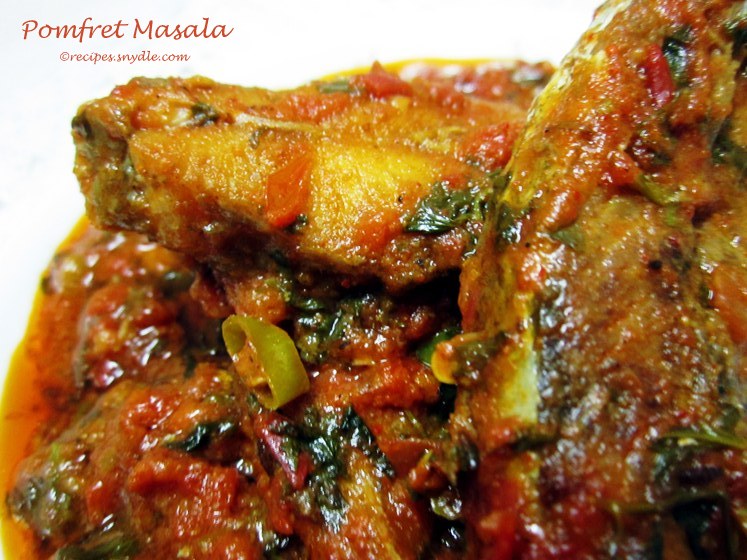 Pomfret masala is ready. Serve hot with rotis or butter naan or any flatbread of your choice.