Pineapple pulissery is a famous traditional dish of Keralites. This is very tasty and goes well with rice. Usually we serve this sweet pulissery for sadyas. This is very special because it contains sweetness,sourness,spicy and salty.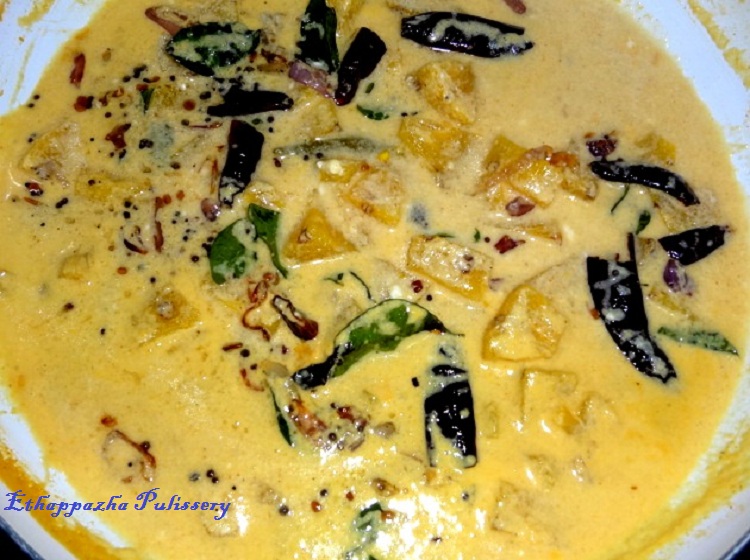 Ingredients
Riped pineapple-250 gm
chilly powder-1 tsp
Cumin seeds (jeera) – 1 tsp
Turmeric powder – 1/4 tsp
Grated coconut – 1 cup
Curd ( katta thairu)- 3/4 cup
Curry leaves -2 sprigs
Dry whole Red chillies- 2 – 3 nos
Mustard seeds – 1 tsp
fenugreek seeds-1 tsp
Salt and Oil – As required
How to Make Pineapple Pulissery
Cut pineapple into medium sized pieces and cook with chilly powder,turmeric,salt.
While cooking pineapple, grind coconut and jeera in yogurt as a fine paste.
Add coconut mixture in the cooked pineapple.allow to boil in low flame till froth comes.
Add thick whipped yogurt and stir well till fumes comes.
Put off the flame.
Splutter mustard seeds in coconut oil and add fenugreek, red chilly and curry leaves.
Mix with curry.
Serve with rice, pappad and mango pickle.