Pancit is a traditional dish of Philippines is originated from Chinese were ancestors of Philippines,thus they influenced by Chinese Indochinese believe that every diet should provide dietary balance. So they preferred noodles with vegetables and non veg together in one division. Noodles are requiring minimal cooking time.
There are varieties of pancits according to the noodles we use. It is delicious and healthy. Here i used cellophane noodles,which are clear and made from ground mung bean. Noodles are eaten hot or cold,steamed or stir fried,or in a soup. This is an excellent source of protein. Being low in calories,they are a high in complex carbohydrates.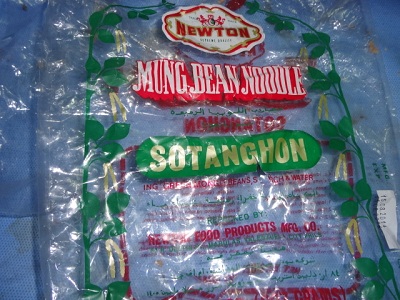 Ingredients
Mung bean noodles-1 packet
Garlic-3 cloves
Onion-1
Carrots-1 cup
Cabbage-1 cup
Beans-1/2 cup
Chicken-1/2 kg(boneless)
Chicken stock-3 cups
Pepper-1 tsp
Capsicum-1 nos
Salt-to taste
How to Make Pancit
Soak the noodles in warm water for 15 minutes.
Cut the vegetables and keep aside.
Drain the water ,cut the noodles with your hand and keep aside.
Clean and cut the chicken and cook with 3 cups of water.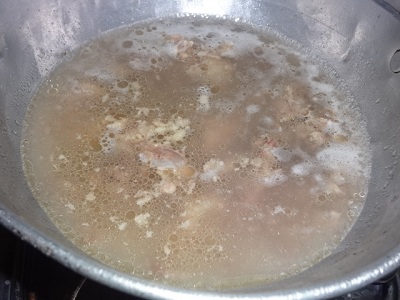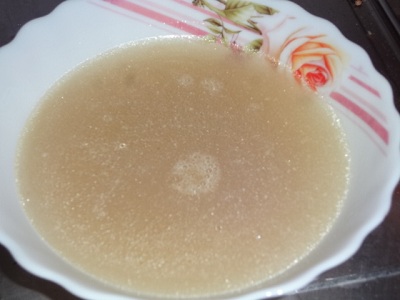 Saute chopped garlic and onion. Add carrot.
Add shredded cabbage and thinly sliced string beans. Add pepper and salt.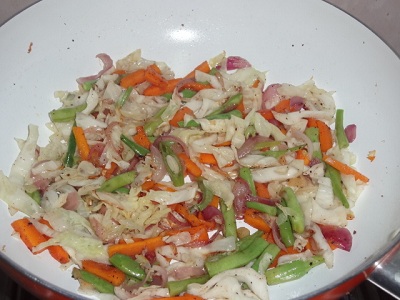 Put the flaked chicken into  the vegetables and add chicken stock.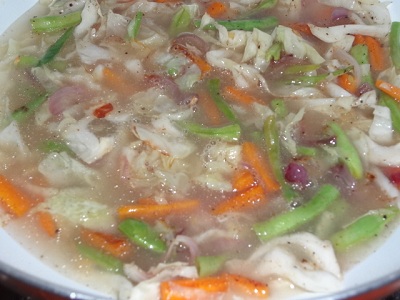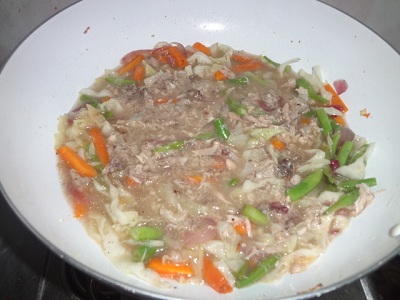 Add the noodles and mix well. Cover and cook for 5 minutes.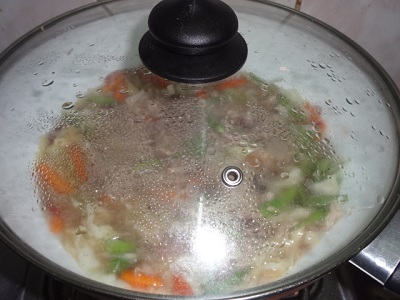 When the stock fully absorbs the stock put off the flame.