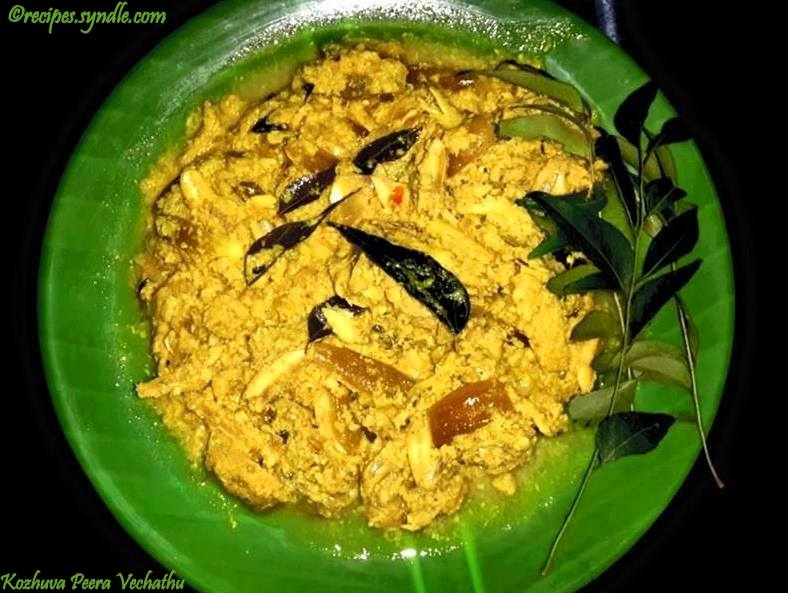 Anchovies/Kozhuva are known by different names in kerala, like netholi, chooda, podi meen etc. The fresh anchovies are use to make this dish. The frozen anchovies will not give you the authentic taste of the recipe. Meen peera/pattichathu is normally cook along with coconut scrapings and kudumpuli/ Fish Tamarind. But today for a change I am going to make this recipe along with bilimbi/irumban puli as a souring agent. Its a very healthy curry and so tasty, pure traditional/nadan recipe. Small fish like baby sardine and anchovies are best suited for meen Peera. So lets see how I am going to make this recipe in a traditional way.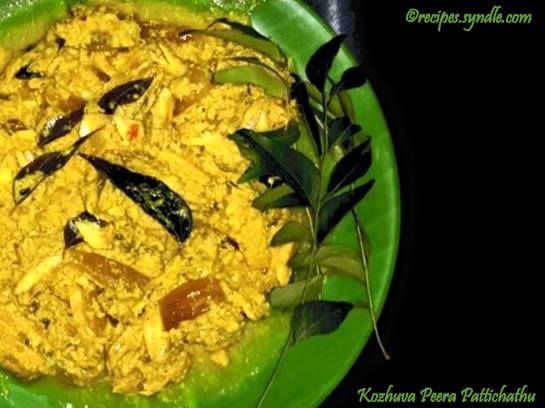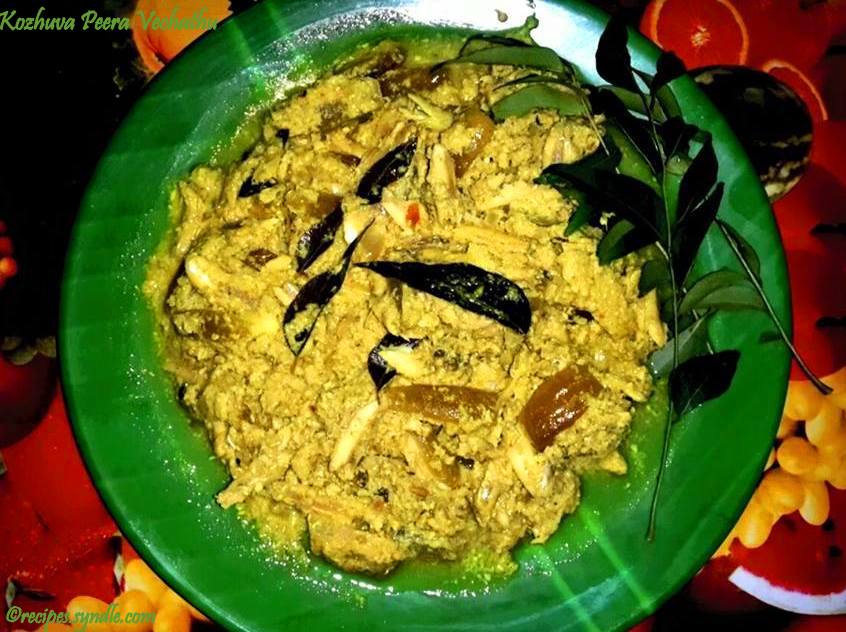 Kozhuva Meen Vechathu
Ingredients
Anchovies/kozhuva-500 grams
Coconut oil- 1tbsp
Bilimbi/Irubanpuli-3/4 cup
Curry Leaves- 3 sprig
Salt- to taste
For Coarsely Grinding
Coconut- 1 cup, grated
Garlic-4-5, cloves
Ginger – 1 piece, small
Shallots- 1 cup
Green chillies- 5
Turmeric Powder- 1 tsp
Fenugreek seeds- 1tsp
How to Make Kozhuva Peera Vechathu 
Clean the anchovies/kozhuva along with salt and wash it thoroughly. Keep it aside.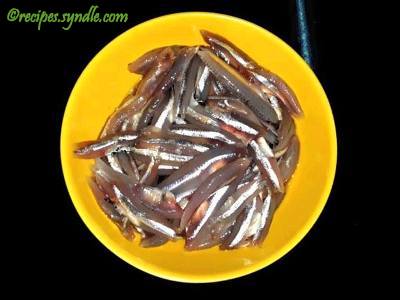 Wash and cut bilimbi/irubanpuli in length wise and keep it aside.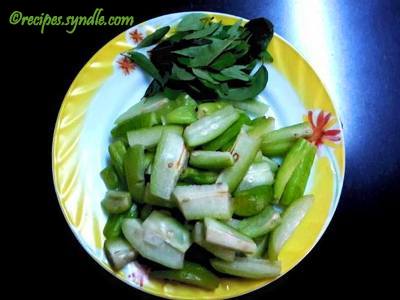 Grind Coarsely the ingredients listed under ' For Coarsely Grinding' with 1/2 cup water.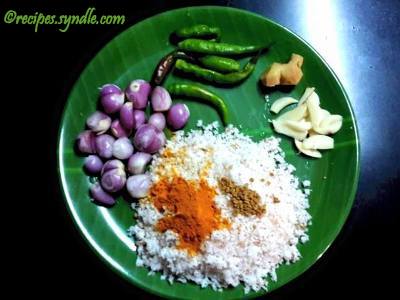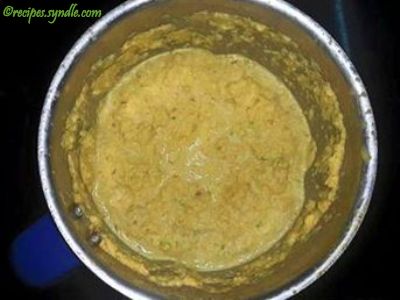 Heat a claypot, drizzle 1/2tbsp coconut oil to the bottom of a clay pot/manchatti. Transfer the grounded coconut mix anc curry leaves.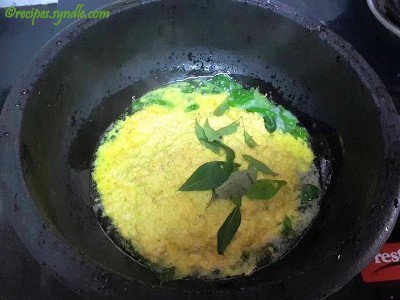 when it start boiling add fish, salt and bilimbi. Cover it and cook in a medium flame for 15 minutes, stirring occassionally with very less water.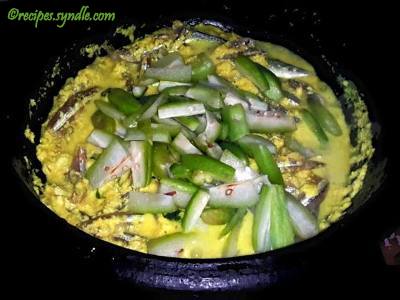 Most of the water would have evaporated.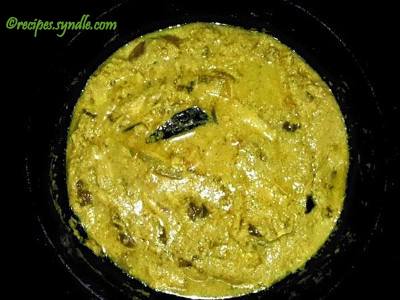 As the final stage, open the pan and drizzle 1/2tbsp coconut oil, mix it very gently. Serve it along with rice.