Ottada is a special snack of Keralites. The meaning is rice cakes made in clay pot. People in different places making it differently. Some use jaggery, others make it with white sugar. My mother used to make this as an evening snack. It gives me such nostalgia.
The smell of the banana  leaves itself is mouthwatering. This is a very easy to make recipe. Whenever I go to Kerala I try to make it daily. The coconut of Kerala is very tasty. Here in Dubai we don't get that good coconuts, still I make this often. Ghee is for giving more softness to the ada. Cashew and raisins are optional.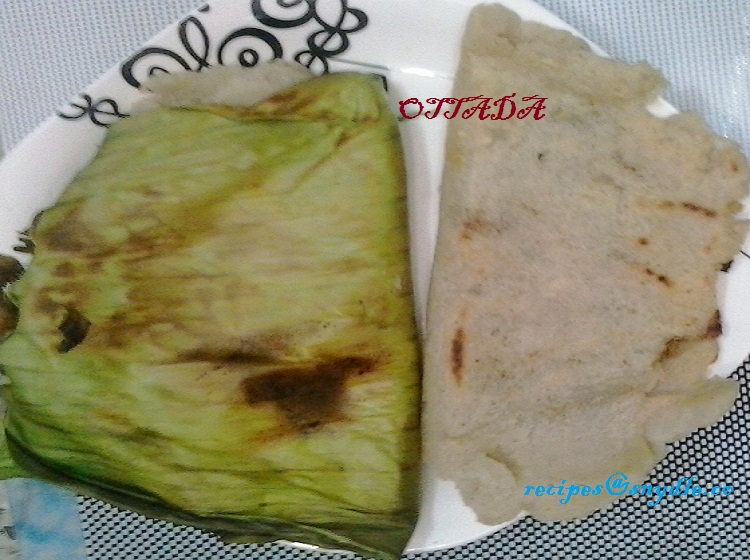 Ingredients:
Roasted rice flour-2 cup
Hot water – as required
Salt – to taste
Jaggery- 150 gm
Grated coconut-1 cup
Cardamom- 2
Dry ginger-1 tsp
Jeera powder-1 tsp
Cashew nuts-6
Raisins-10
Ghee-1 tsp (optional)
How to Make Ottada
Boil the water in a pan .Mix with rice flour .Allow it to cool.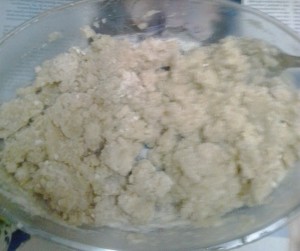 Add salt and ghee in the dough and make a smooth paste with hand.If it is not coming soft add some more hot water.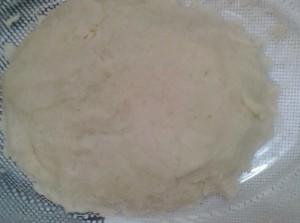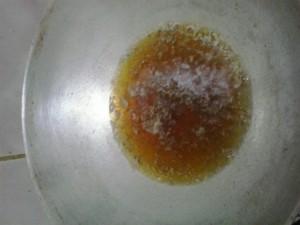 When it becomes frothy add coconut, cardamom, jeera and dry ginger,nuts and raisins.
Stir well till it becomes dry.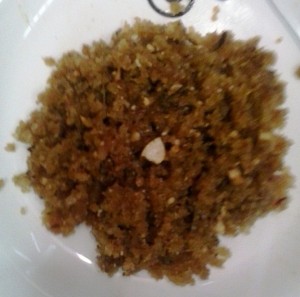 Take the banana leaves wash and dry.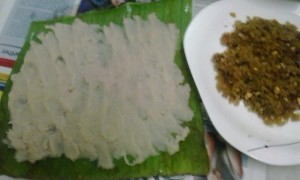 Spread the rice dough on the inner side of the leaf. Spread the filling on one side.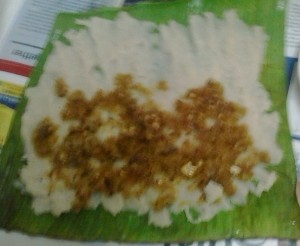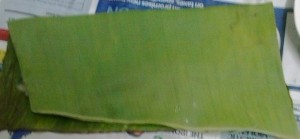 Put on the flame. Keep the clay pot on the flame.
Keep the ada in it. Allow to cook for a while flip it.we can see the leaf will be brown in colour.
When both sides are cooked take out from the pan. Serve it hot, yummy and crispy.