Today I have made oats pongal.  Pongal is a South Indian breakfast recipe which is usually cooked with rice and moong dal.  Today I am sharing with you a healthy, easy to make pongal made with oats.  I have made this pongal in the same way as we make normal ven pongal.  It turned out to be very yummy and tasty.  Oats is gaining popularity with all its health benifits and it has a fast cooking texture.  It is said that oats is high in fibre and helps to lower cholestrol, reduce blood pressure.  It is a good source of vitamins, minerals, complex carbohydrates and antioxidatns.  This oats pongal can be made in less than half an hour and can be accompanied with sambar and chutney.  Now over to the recipe…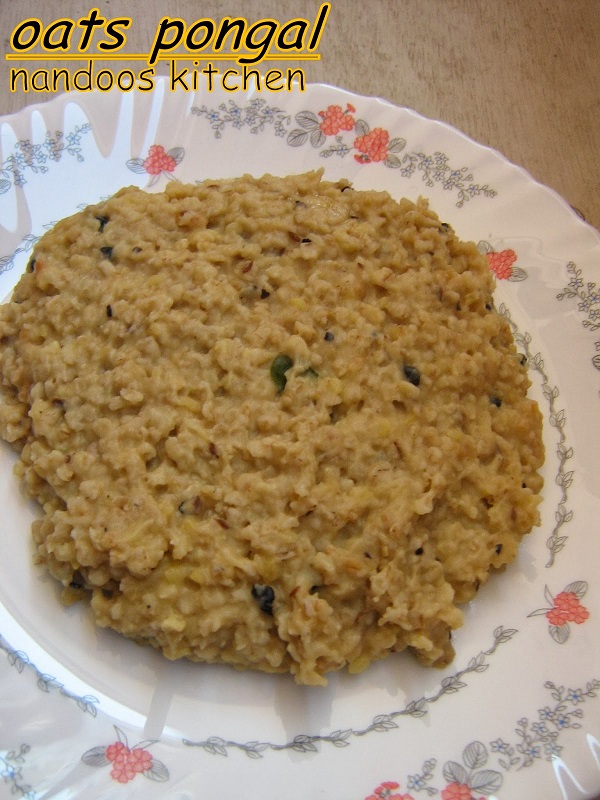 Ingredients required
oats  – 1/2 cup
moong dal  – 1/4 cup
cashewnuts  – 5 -6
water – 3/4 – 1 cup
ghee – 2 tsp
salt – to taste
For seasoning
ghee – 1 tsp
pepper / kurumulagu- 1/2 tsp
cumin seeds / jeerakam – 1 tsp
curry leaves – few
green chilli – 1
ginger (grated)  – 1/2 tsp
hing – a small pinch
Method
1.  In a pressure cooker, dry roast moong dal till it becomes slightly brownish in colour.  Then add 3/4 cup water and pressure cook it for 4 – 5 whistles.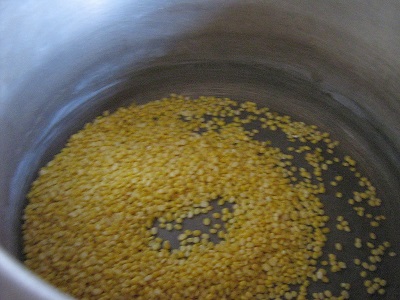 2.  Once the pressure subsides, open the pressure cooker and mash it with a ladle and set aside.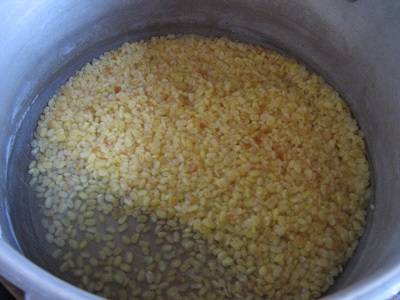 3.  In another pan fry oats in 1/2 teaspoon of ghee for 2 minutes in low flame.
4.  In a pan heat ghee, fry cashews till it becomes golden brown colour.  Keep it aside.
5.  In the same pan, add the items given under for seasoning one by one and let it splutter.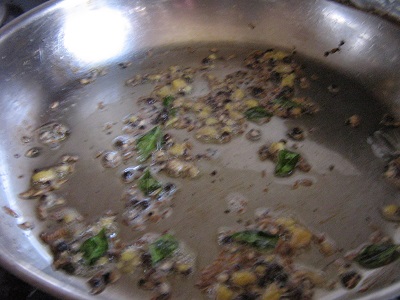 6.  Add 1/2 cup water to this and let it boil.  Once it starts boiling add oats and let it get cooked.  This will take approx. 2 – 3 minutes.  Then add the mashed dal, mix well and let it cook for another 2 – 3 more minutes.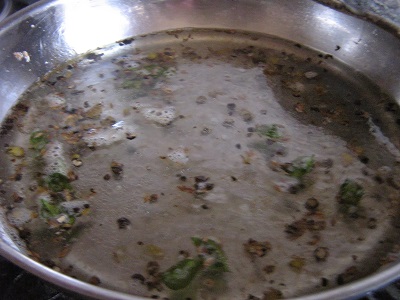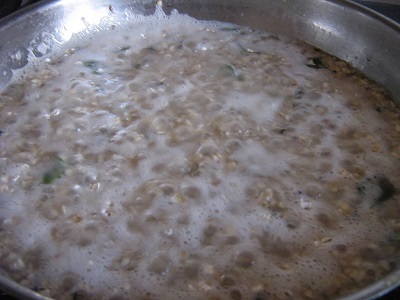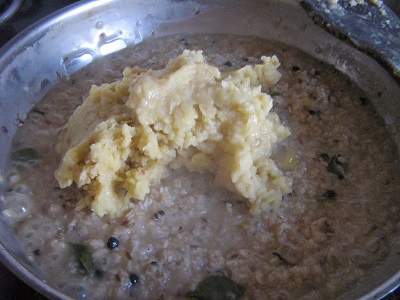 7.  Once the mixture is cooked and reaches a semi thick consistency, add the fried cashews, stir it once more, and then turn off the stove.
8.  Serve it hot with sambar and coconut chutney.