This is a very simple, yet tasty and healthy recipe.  This recipe makes use of very few ingredients mainly avocado, milk, sugar and cashew nuts.  This is very much liked by my children.  Here I haven't used water at all.  But you can add ice cubes at the end and blend it once more if you want a really chilled shake.
Avocado is a fruit which has got a creamy texture, and is a nutritional power house and provides numerous health benefits.  It has got a rich taste which makes it a common ingredient in many dishes.  Avocado has high fat content and is also used as a meat substitute in sandwiches and salads. It is also an excellent source of fiber and vitamins.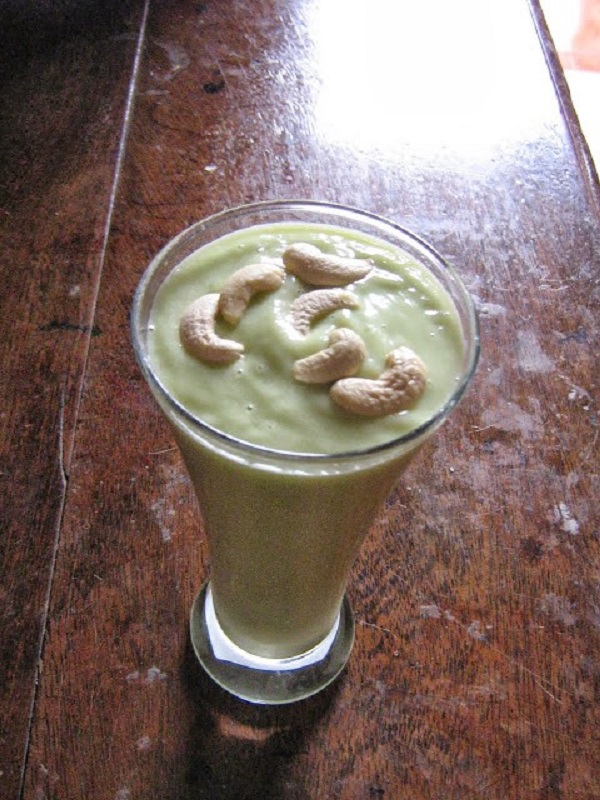 Ingredients required
avocado (ripe)  – 1
milk  – 2 -3 cups
sugar – 3 teaspoons (depending on your requirements)
cashewnuts  – 5 -6
Method
1.  Scoop out all the flesh of avocado with a spoon.  Transfer it to a bowl.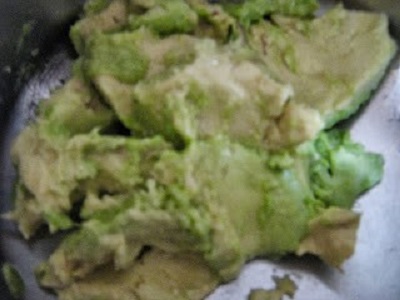 2.  With the help of a blender, blend it to form a smooth paste.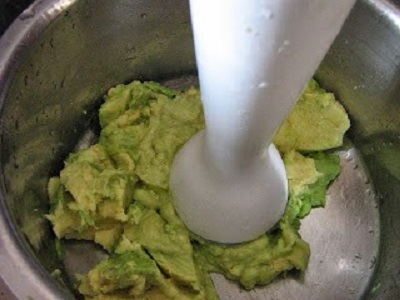 3.   Then add 1 cup of milk and sugar.  Blend it again.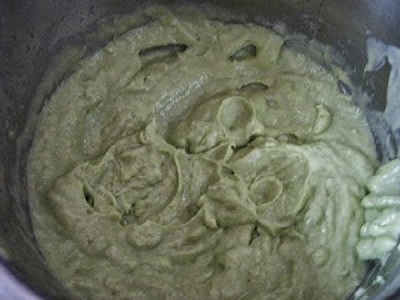 4.  Then add 1 or 2 cups of milk to get the desired consistency.  Here I have added 1 cup of milk .  My family likes it a bit thick.
5.  If you want you can add ice cubes to this and blend it once more.