For Keralites or those who have been to Kerala at least once, there is no need of any introduction.  It is a very favourite recipe and when you have it with a cup of chayya (tea), it is simply superb.
In old malayalam films, heros will be introduced with a glass of tea in one hand and munching a vada with the other.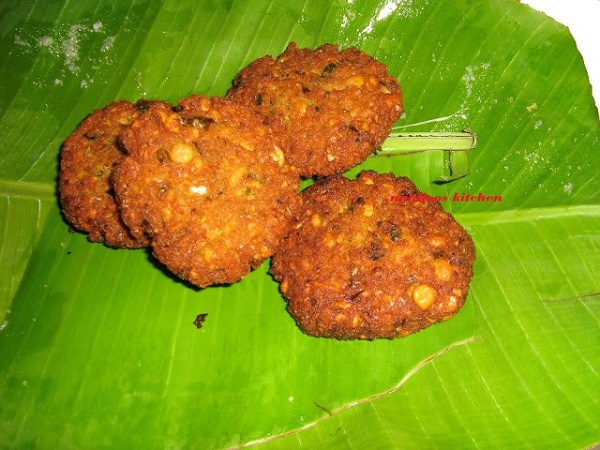 Ingredients required
channa dal/ toor dal          –  3/4 cup
onion                                –  1 medium
green chillies                    –  3 nos.
ginger                               –  1 piece
red chilli powder              –  1/2 tsp
hing                                  –  1/4 tsp
fennel seeds                     –  1 tsp
curry leaves                     –  few
salt (to taste)
oil (for frying)
1.  Soak dal in water for 3 -4 hrs.  You can make use of channa dal or toor dal.  I have used channa dal.  When you keep for soaking make sure that you don't add too much of water.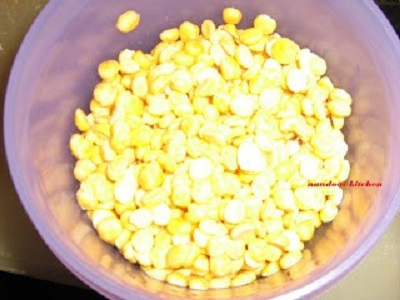 2.  Drain the water completely.  Leave in a colander for 10 min so that the water gets drained completely.
3.  chop the onions, green chillies and curry leaves.
4.  grind the dal coarsely without adding water.  Don't grind too much.  It should not form a paste.  it should have few dal pieces to bite.  Then add the chopped onions, green chillies, curry leaves, red chilli powder, hing, fennel seeds and salt and mix nicely.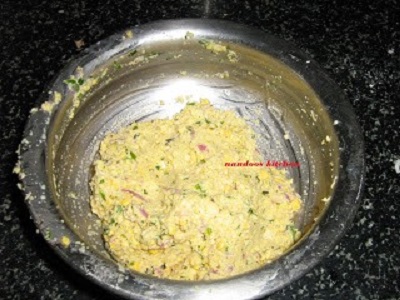 5. Heat oil in a pan for deep frying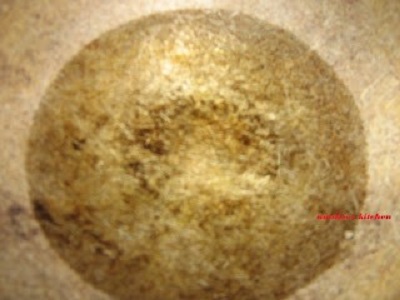 6.  Wet your palms, take small amount of dal mixture and ball out of that.
7.  Press it and make small round shape in your hands.
9.  Fry it on both sides and yummy parippu vada is ready
10.  vada with chayya is a nice combination