Steamed Banana Cake is a type of baked item made with ripe bananas. This type of sweet cake usually served with chocolate icing, cream cheese icing or plain unfrosted. In my opinion, banana cake is best served unfrosted because it is good to eat even without icing or frosting. If you are looking for quick and easy steamed banana bread or banana cake recipe, you can try this recipe.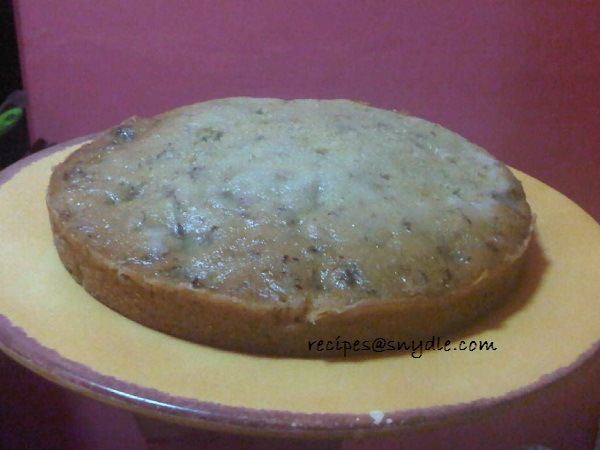 Banana cake was invented during the depression era by housewives looking for ways to make extra money at home. In 1930's, baking powder and baking soda both a key ingredient in making this bread also starting to get popular. With free recipes given away by groceries also finding other ways to make some extra buck many housewives started turning overripe bananas into pancakes, muffins and cakes. Anyway, banana cakes become highly popular because of the simplicity of its preparation. In fact, anyone who wants to learn how to bake should start with banana cake. This is one baked item that is great for beginners because there are no way you can get the recipe wrong.
Most importantly, you don't need an oven to make this cake or bread. Yes! You read it correctly since you can steam banana cake using rice cooker or steamer. I made my first banana cake in a rice cooker as I don't have an oven yet. Heck! When I started baking, I don't even have a mixer for all I have was just baking pans, measuring cups and spoons. But it didn't stop me from finally pursuing the thing I always wanted to do – baking.
So, if you are like me and want to try steaming cakes, start with an easy and quick recipe that you won't get wrong – steamed banana cake recipe.
Here's my steamed banana cake recipe, enjoy baking, I mean steaming!
Steamed Banana Cake
Ingredients:
1 ½ cup All Purpose Flour
1 teaspoon baking soda
½ cup plus 2 tablespoon sugar
¼ teaspoon baking powder
½ cup milk (evaporated)
½ teaspoon vanilla
2 eggs
½ cup melted butter
Pinch of salt
5-6 pcs overripe bananas, mashed
Direction: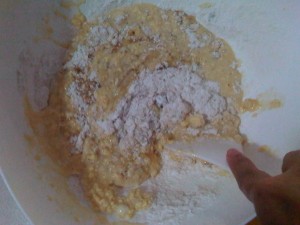 In a mixing bowl, just combine all the wet ingredients such as egg, melted butter, milk and vanilla then whisk. In another bowl, combine all dry ingredients such as all purpose flour, baking powder, baking soda, sugar and salt.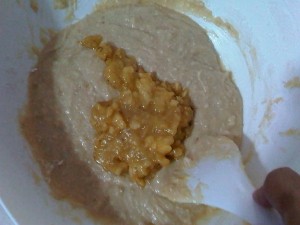 Add the dry ingredients into the wet ingredients gradually and continue whisking until there are no more lumps. Add the mashed bananas into the bowl and whisk. Next, greased the baking pan with butter and put your prepared banana cake batter into the pan. Steamed for 25 minutes or until the cake is done.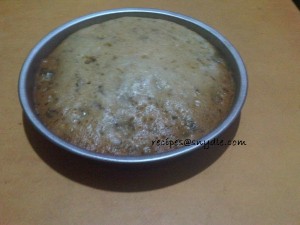 To test the cake doneness, do the toothpick test. Insert the toothpick and if it comes out clean then the cake is done. Let it cool for 5 minutes then remove from the pan and transfer to a rack. Leave it until completely cool.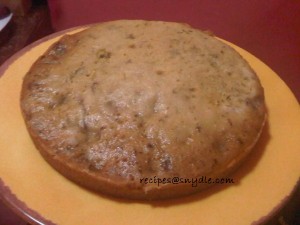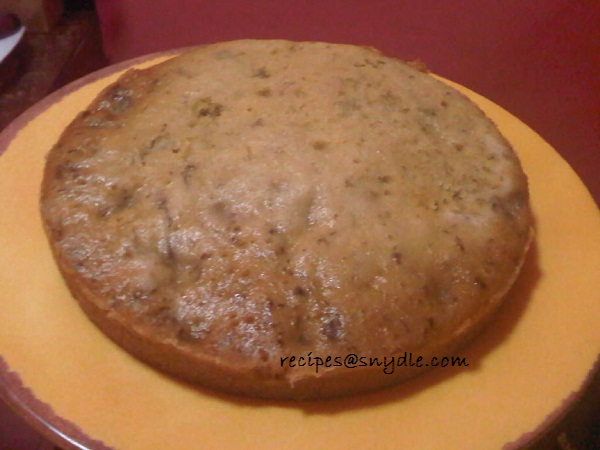 Serve with coffee or tea
P.S: I prefer my banana cake without frosting or icing. For me, plain steamed banana cake is good enough to eat.
If you like my moist banana cake recipe then bookmarks this page to save the recipe on your computer. Have a nice day!