In malayalam, muringa means drum stick and ella is erissery.  In our place it is told that drum stick and drumstick leaves are very good for health.  It is grown in most of the houses. So this erissery will be prepared at least once in a week.  My mother adds drum stick leaves to dosa and chapatti also.  But this is one recipe which my mother learnt from a magazine called vanita and she taught me also this recipe.  It is a tasty and healthy recipe.
These leaves can be cooked in any way you cook spinach or kale.  One easy way to cook them is to steam 2 cups of fresh leaves for a few seconds in one cup of water with onion, butter and salt.  Add seasonings according to your taste.
Every part of muringa is useful right from leaves, pods and even roots.  They are very useful in treating many diseases like hypertension, chest diseases, lung infections, pains as well as skin infections.  One half cup of cooked muringa leaves will meet your daily requirement of vitamin A and C and one half cup of pods will meet your daily vitamin C requirement for the day.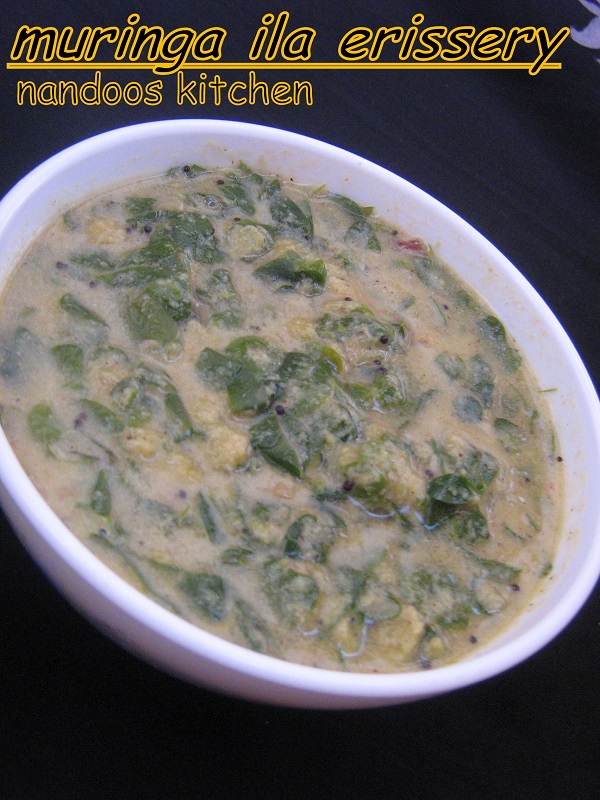 Method
1.  Pressure cook toor dal for 2-3 whistles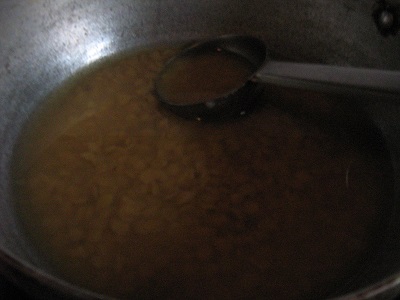 2.  Grind jeera and grated coconut to a fine paste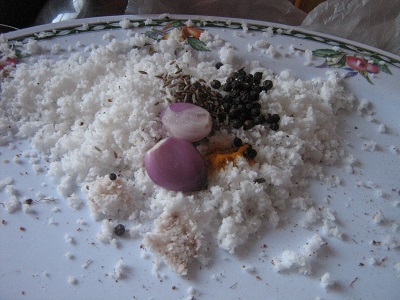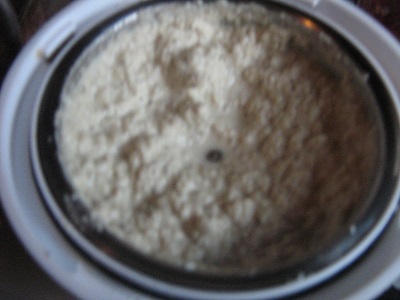 Preparation
1.  To the cooked dal add chilli powder, haldi, pepper, salt , water and allow it to cook for some time.
2.  Then add drumstick leaves and allow it to cook.  (it gets cooked easily)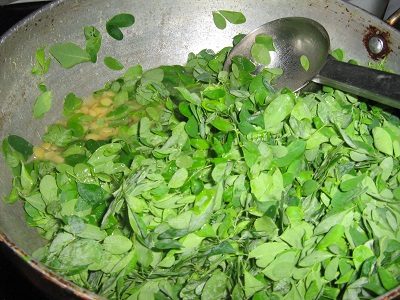 3.  Then add the coconut jeera paste and don't boil too much.  Once it starts boiling switch off the stove, otherwise it will curdle.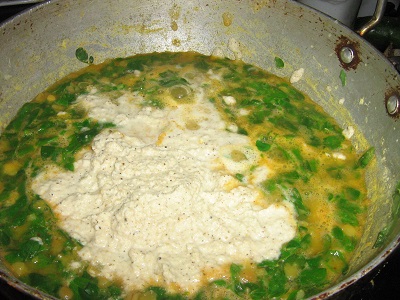 4.  Remove it from stove
5.  In another pan, heat coconut oil, add mustard seeds and allow it to splutter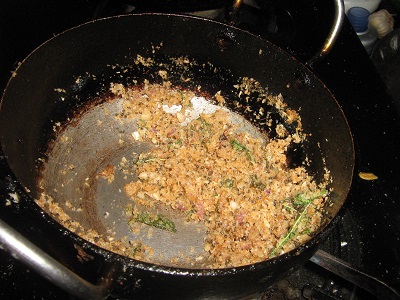 6.  Then add the chopped shallots and fry for some time.  Then add the rest of the coconut and curry leaves fry nicely and add it to the dal drumstick leaves mixture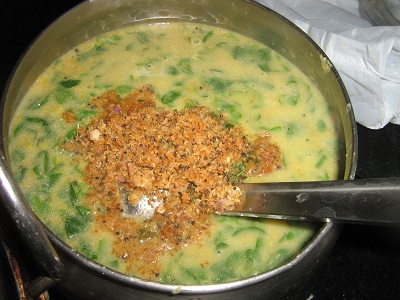 7.  Your erissery is ready to be served with hot rice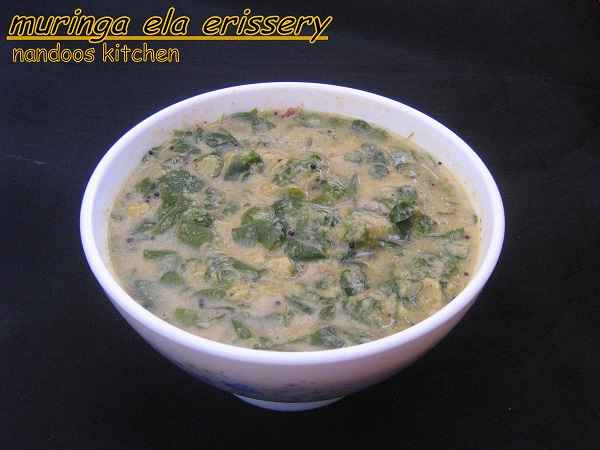 Tips
1.  What I usually do with muringa leaves is I pick all the leaves out, put in a colander and clean it well in running water.