Paneer butter masala is a very tasty North Indian style curry made with paneer.  Paneer is also called as cottage cheese and is very often made use of in North Indian cuisine.  Paneer is now very popular throughout India and is liked by all.  This paneer curry is one of the popular paneer recipes and is also one of the tastiest.
It is a creamy, delicious and smooth gravy.  It is served in all the restaurants in India.  It can be very easily made at home.  This curry is very much loved by everyone at home.  So I often make this.  I always try this with homemade paneer.  But if you don't have homemade paneer, you can also try making with store bought ones.
The onion paste and tomato paste should be cooked properly, otherwise you will get a raw taste.  Also, hybrid tomatoes are more tastier for this curry than the standard variety of tomatoes.
Paneer butter masala can be served with chapati, roti, naan, or rice varieties like jeera rice, ghee rice or pulao.  It is very easy to prepare and makes use of very few ingredients which are readily available at home.  It is a rich and thick gravy and without butter the dish is incomplete.
Nice ripe tomatoes and kashmiri red chili powder will give a paneer butter masala with a nice reddish color.
paneer – 200 gms
onion – 2
tomato puree – 1 cup
ginger garlic paste – 1 tablespoon
cashew nuts – 4 – 5
dry fenugreek leaves – 3/4 teaspoon
turmeric powder – 1/4 teaspoon
red chili powder – 1 teaspoon
coriander powder – 2 teaspoons
garam masala – 1 teaspoon
butter – 2 tablespoons
cinnamon – 1 small piece
cloves – 2
cardamom – 1
salt – to taste
coriander leaves – 1 tablespoon (finely chopped)
cream – 2 tablespoons
oil – 1 tablespoon
How to make paneer butter masala
1. Blanch tomatoes by putting it in hot water, cover it and boil for 10 minutes.  After that, remove them using a slotted spoon and transfer it to cold water.  Then peel off the skin, and remove the seeds and puree it.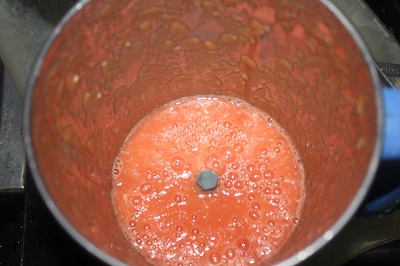 2.  Cut onion into small pieces. Boil water in a pan, add the onion pieces to it and boil for 10 minutes.  Drain the water and grind it to a smooth paste.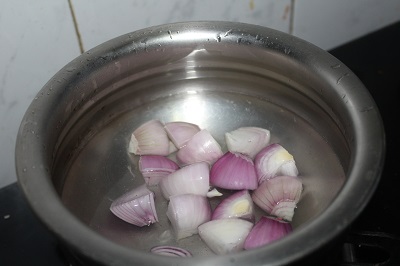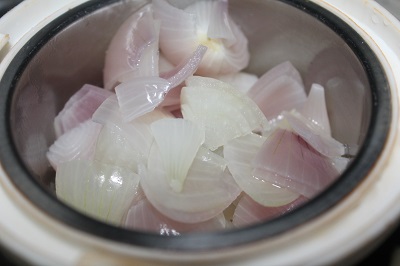 3.  Add cashew nuts into hot water, grind it to a smooth paste, keep it aside.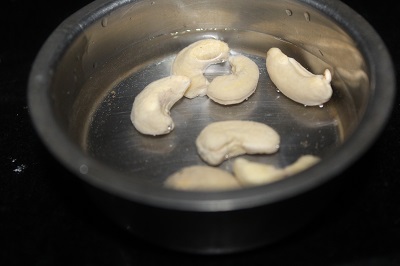 4.  Cut paneer into cubes.
5.  Heat oil and butter in a pan.  To this add cinnamon, cloves, and cardamom.  Saute for a few seconds.  To this add onion paste, and saute till it becomes golden brown.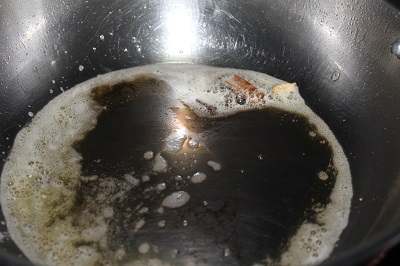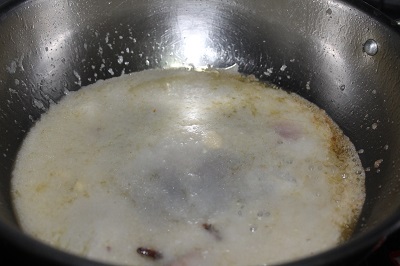 6.  Add ginger garlic paste and saute till the raw smell goes off.
7.  Add cashew paste and saute again for few seconds.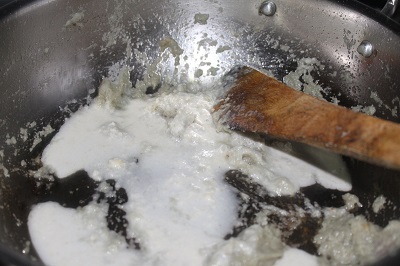 8.  Add tomato puree, mix well.  Add turmeric powder, red chili powder, coriander powder, garam masala, salt and saute again till the raw smell goes off and oil starts separating.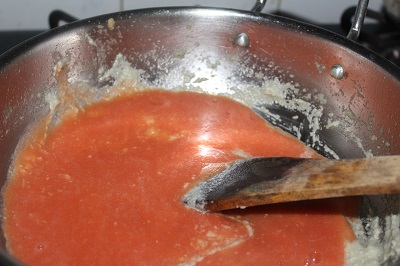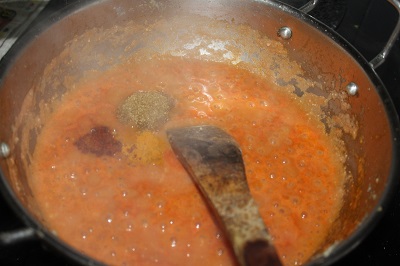 9.  Add 1/2 cup of water, mix well and bring it to a boil.
10. Meanwhile, heat butter in a tawa, add the paneer cubes and fry on both sides.
11. Add the paneer cubes to the curry, mix gently.  Add coriander leaves, and crushed kasuri methi, mix well.  Let it cook for some more time.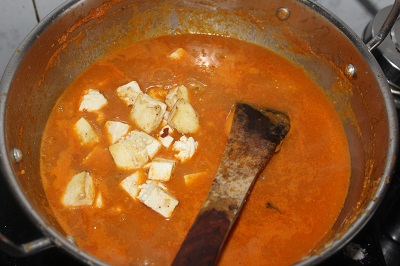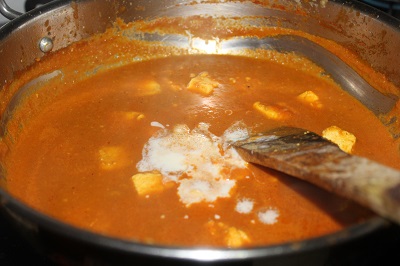 12. Garnish with fresh cream and coriander leaves.
13.  Paneer butter masala is ready.  Serve with chapati, roti, pulao.