Mango is the national fruit of India,Pakistan and Philippines. This is  summer, the season of mangoes. We can make so many dishes with ripe and raw mangoes.it contains phyto nutrients such as vitamin c , folate etc. Mango has high fiber content which helps in digestion and weight loss. Today i am going to make a special dish with raw mango. I can't tolerate the sourness ,so i will make it sour less. This is my own recipe.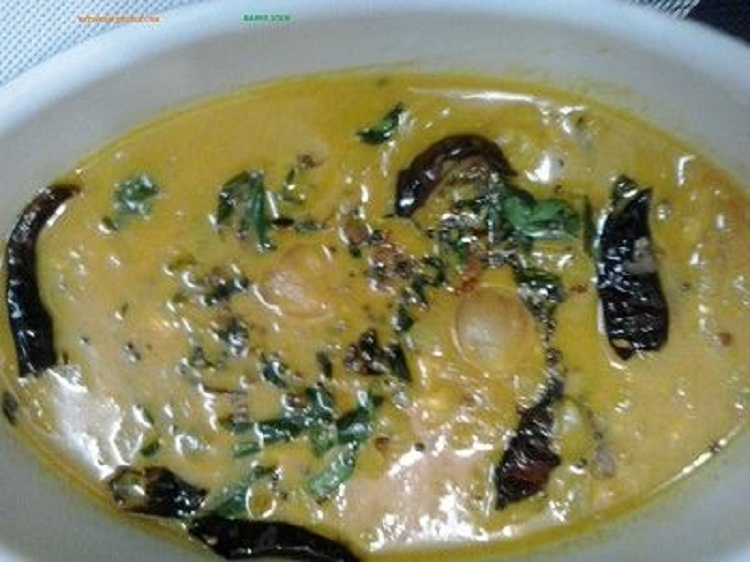 Ingredients
Mango big-1
Shallots-10
Ginger chopped-2 tsp
Garlic chopped -2tsp
Chilly powder-1tsp
Corriander powder-1tsp
Garam masala-1/2 tsp
Green chilly-2
Coconut milk powder-4 tbsp
Red chilly-3
Mustard seeds-1 tsp
Curry leaves-2 sprigs
How to Make Mango Stew
Cut mango into small pieces.
Boil 2 cups of water and pour it in the mango.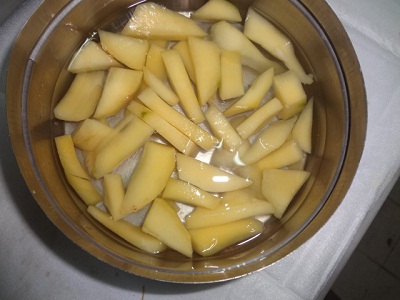 Keep aside for 10 minutes to reduce the sourness.
Take a pan,add oil and saute onion,ginger, garlic and salt.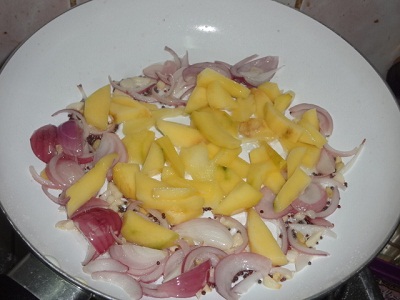 Add chilly powder,garam masala and coriander powder.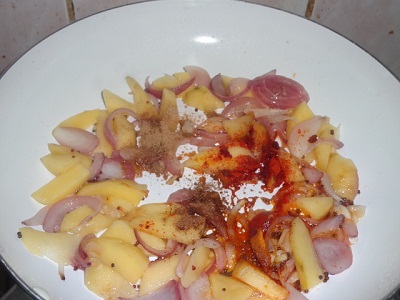 When the mangoes cooked add diluted coconut milk. Boil it in a very low flame for 2 minutes.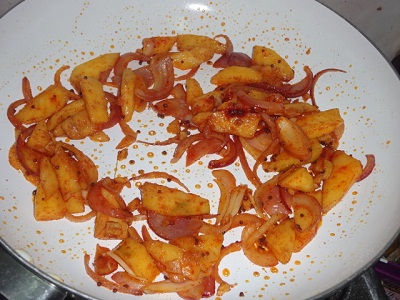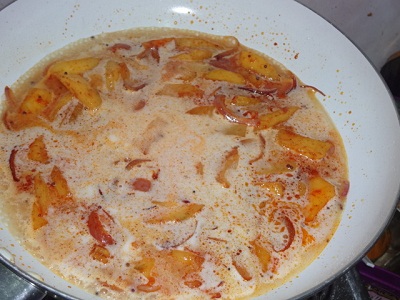 Put off the flame. Add thick coconut milk.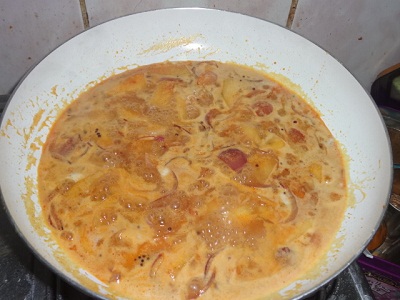 Splutter mustard seeds,add fenugreek, red chilly,shallots and curry leaves. Add it into the curry.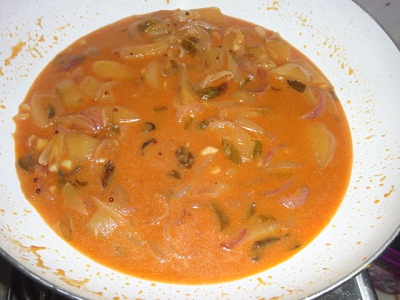 Mango stew is ready to serve.