Omelette is a dish made from beaten eggs with veggies, ham or ground meat quickly cooked in oil or butter. Omelette is super delicious and perfect for breakfast, lunch or dinner. My omelette foldover recipe is quick and easy to prepare that you don't have to be a chef to create it.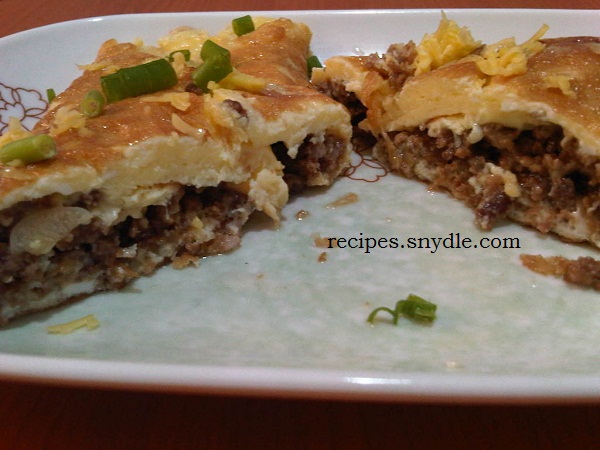 In the Philippines, omelette is called "torta" or "tortang itlog" and you can also add several ingredients with the beaten egg. For my tortang itlog or omellette, I love adding ground pork and cheese. I don't know why I just love the taste of ground pork, cheese and egg together. By the way, ground pork omelette is the first dish I cooked for my husband. I'm not a very good cook before, I don't even cook LOL. So, I was really happy when he said, my omelette is very tasty and delicious.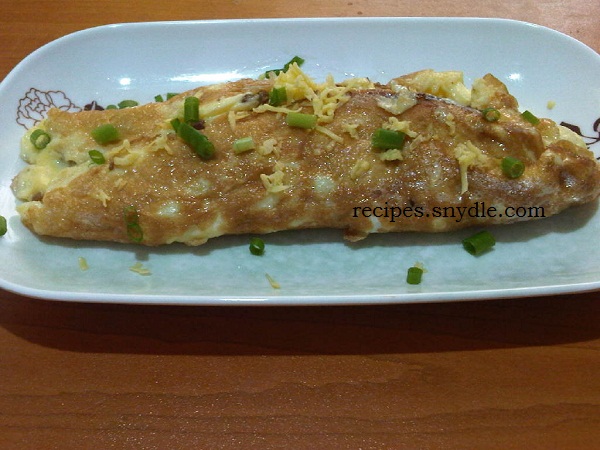 Here's my ground pork omelette, please let me know what you think I love hearing comments from my readers. Enjoy cooking!
Ground Pork Omelette
Ingredients:
3 pcs egg
Ground pork
1 onion
1 cloves garlic
Ground pepper
Salt to taste
Cheese
Cooking oil
Green onions (optional)
Direction: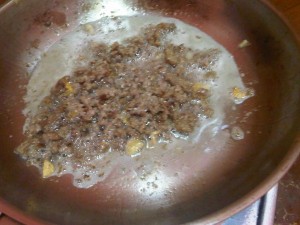 In a medium sized frying pan, heat oil over medium high heat then sauté onion and garlic. Add the ground pork, cooked for 3 to 5 minutes. Season with salt and pepper then remove from heat and set aside. While the ground pork is cooking, get a small bowl, crack the eggs and whisk. Set aside.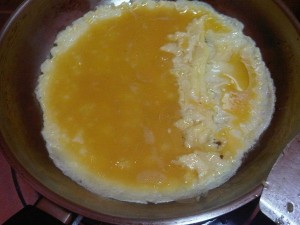 In another pan, heat 2 tablespoon of cooking oil on low heat and pour the whisk eggs on the frying pan. Tilt the pan a bit to get the uncooked portions of the egg to occupy the whole pan.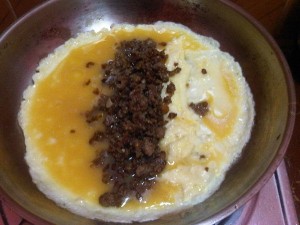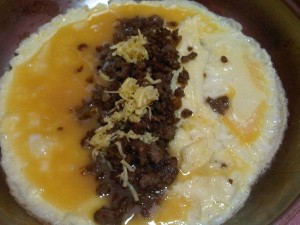 Put the cooked ground meat, cheese and green onions on top then fold the sides to cover them.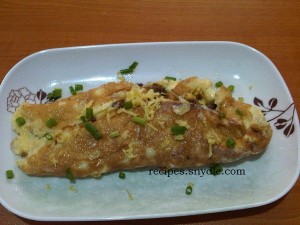 Turn off the heat and transfer to a serving plate. Enjoy your ground pork omelette.
P.s: To make a fluppy omelette, add a small amount of milk or water.
If you are tired of sunny side eggs or plain beaten egg, level up your eggs by turning them into a super delicious omelette. Don't forget to bookmark this page to save the recipe. Have a nice day and happy eating!