Today's recipe is mango milkshake – a refreshing drink which is liked by many people.  It is very easy to prepare and needs just a few steps.  Moreover, it is healthy and filling. Peel and chop the mangoes, blend them along with milk.  Mango milkshake is ready.  Here I have added 1 teaspoon of sugar.  But this step is optional.  If you feel that the mangoes are sweet enough, then you can decrease the amount of sugar.  Sugar can also be substituted with honey, a better alternative.
Alphonso mangoes taste best for making mango milkshake.  But you can use other variety of mangoes also.  Take care to use chilled milk for making the milkshake.  And also use good quality mangoes which are not fibrous.  Now to the recipe..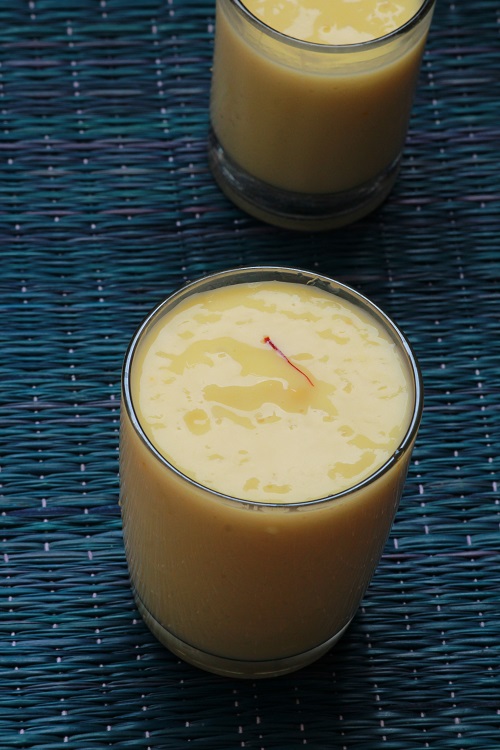 Ingredients required
mangoes   –  1 (medium sized)chilled milk – 1 cupsugar / honey – 1 teaspoon
nuts (sliced) – for garnish
How to make mango milkshake
1.  Wash mangoes and peel the skin.  Roughly chop them into pieces and keep aside.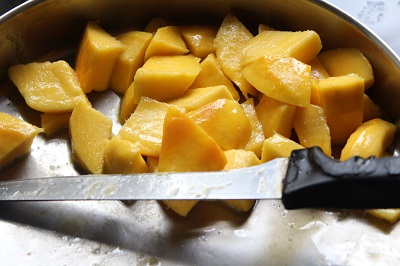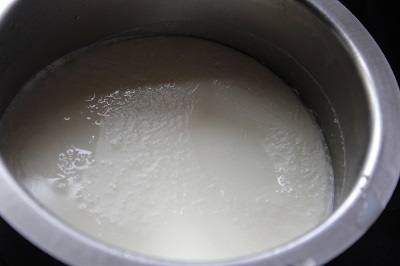 2.  In a blender, add mango pieces, along with milk.  (If preferred, add few ice cubes also.)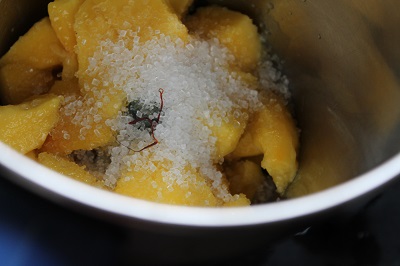 3.  Blend all the ingredients together until frothy.
4.  Pour milkshake to a serving glass and add nuts for garnishing.
5.  Serve it cool.