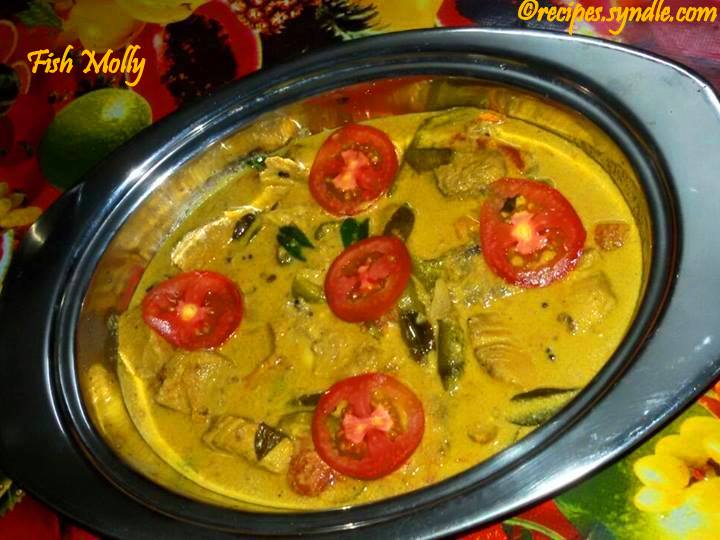 Fish Moly is very simple and easy coconut based curry. Its a very light curry, very close to the recipe of stew. In this curry the main ingredients are fish and coconut milk. Its a low spiced curry, so the flavour of the fish dominates the taste of curry. So fresh fish are usually used to make fish moly/fish stew. This curry is one of my kids favourite curry, because it is so creamy and mild. I also love this curry along with rice. This dish usually prepare  with green chillies and pepper powder , so its light yellow colour makes it so attractive as well. The fish used for this curry can range anything from kingfish to any fish that is fleshy. Its a mild dish best served with Appam & rice.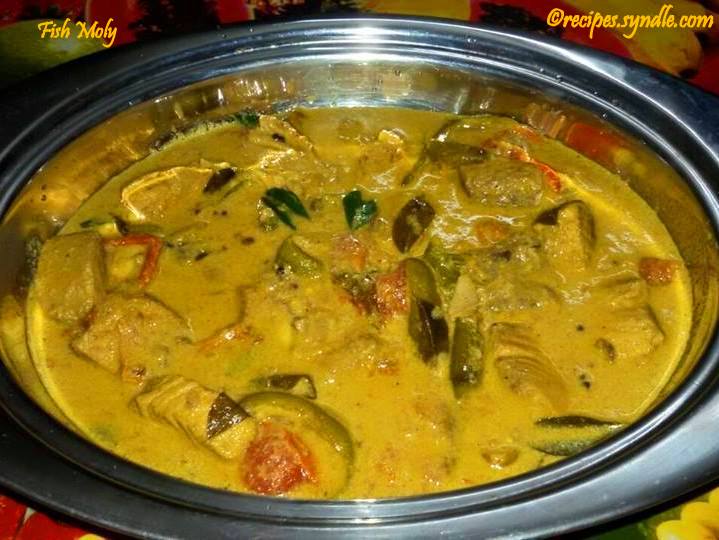 Fish Moly Recipe
 Ingredients 
Onion- 1, chopped
Tomato- 3, sliced
Ginger- 1 tsp, chopped
Garlic- 1 tsp, chopped
Black pepper powder- 1 tsp
Corriander powder- 1 tbsp
Thick Coconut milk- 1 cup
Thin Coconut milk- 1 and 1/2 cup
Mustard seeds- 1 tsp
Fenugreek seeds- 1 tsp
Curry leaves- 3 sprig
Green chillies- 4, spilt into lenght wise
Coconut oil – 2 tbsp
Salt- to taste
For Marrination
Tuna Fish/any other fleshy fish-1/2 kg, cut into cubes
Turmeric Powder- 1 and 1/2 tsp
Lemon juice- 2 tsp
Salt- to taste
How to Make Fish Moly 
Wash fish with salt and clean it. Marrinate the fish with the ingredients listed under 'For Marrination'. Keep it aside for 3o minutes.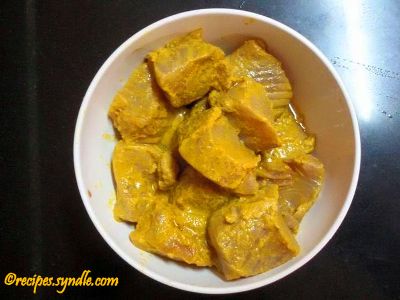 Heat a frying pan, pour coconut oil. Slightly shallow fry the fish for 5 minutes. Keep it aside.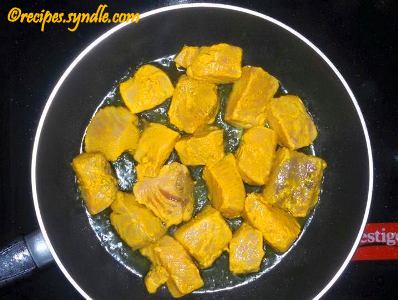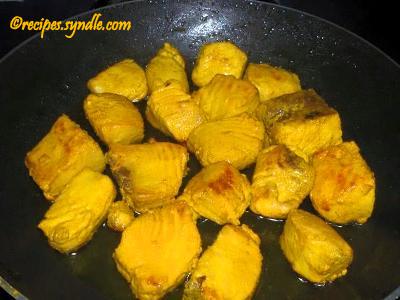 Heat a clay pot, pour 1 tbsp coconut oil. Splutter the mustard seeds and fenugreek seeds.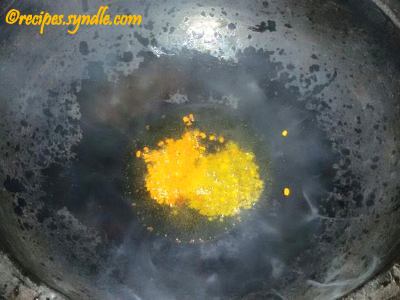 Add the ginger, garlic chopped saute for a minute.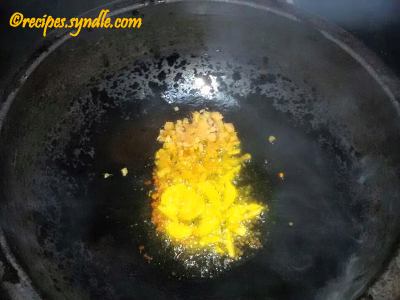 Now add the chopped onions, saute till it becomes soft and translucent.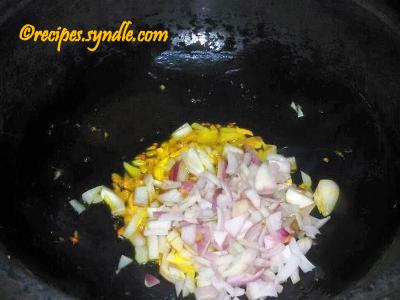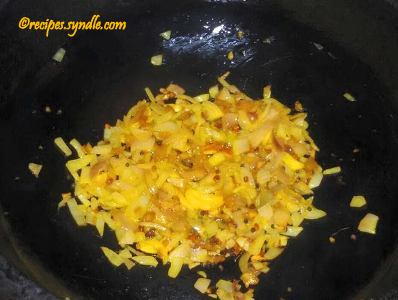 Add the green chillies and curry leaves. Add corriander powder and pepper powder, saute for one minute till raw smell disappears.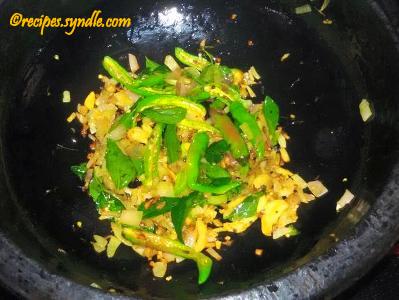 Add the thinest Coconut milk. Allow it to boil.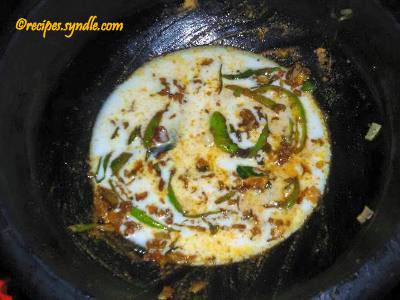 Now add the tomatoes, and slighty fried fish cover it and cook. The fish is half done while frying, so should cook it for another couple of minutes only.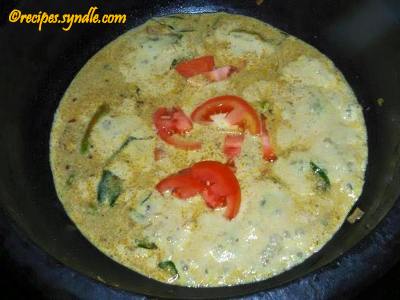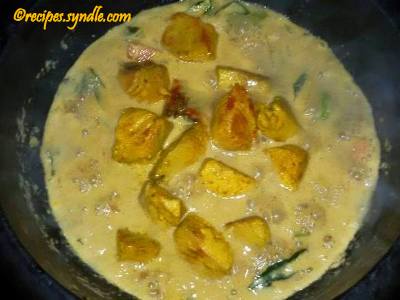 Now add the thick coconut milk, put the flame on medium low  for a minute and gently shake the clay pot, that its get combine well.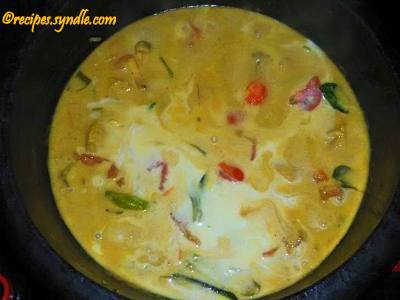 Add a little coconut oil and curry leaves on the top.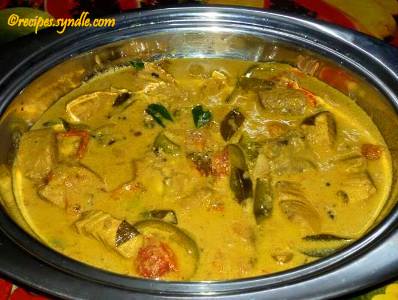 Serving this along with bread