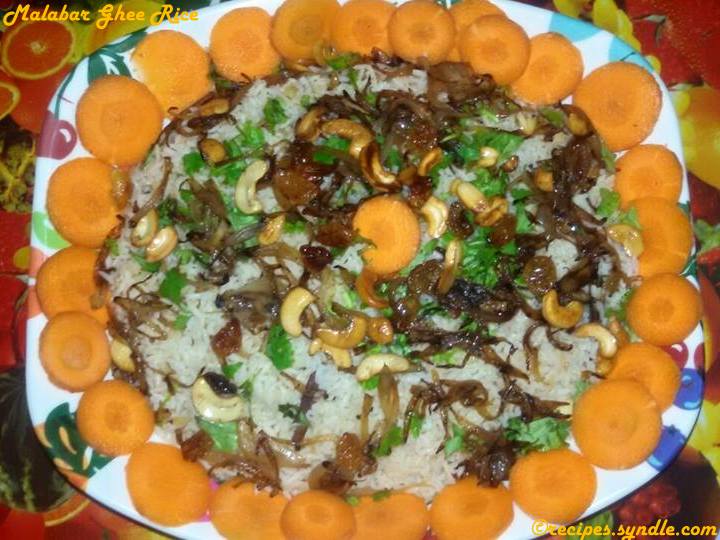 Kerala, the God's Own Country, is also referred to as the 'Land of Spices'. Each region has a delectable culinary repertory of its own. Today I am sharing a delicious Malabar Ghee Rice. It also known as Neychoru' and can have with any spicy mutton, chicken, beef or vegetable curry. This rice preparation is very simple and easy to make and every common preparation for special occasions like family gatherings or parties. Rice infused with flavors of spices, dry fruits and ghee give a unique taste. If you are looking for variation from Briyani and pulav, don't hesitate. This recipe is exactly what you ought to try
Enjoy!!!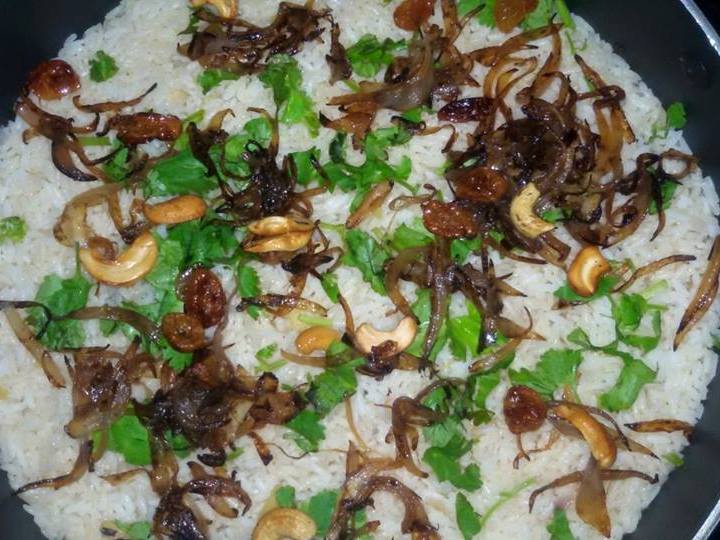 How to Make Malabar Ghee Rice (Step By Step)
Ingredients For cooking rice
Ghee
Basmathi rice/Kaima rice- 2, cup
Water-4 cup
Ghee-4tbsp
Cloves-4
Cinnamon-2
Cardamom- 4
Ginger-1tbsp, chopped
Bay leaves(optional)-1
Onion chopped-1, big
Salt-to taste
For seasoning
Cashew nuts-15
Rasins-15
Onion slices-2, big
Corriander leaves
How to Make Malabar Ghee Rice/Neychoru
Heat 1tbsp ghee in a pan, fry the slices onions until golden brown, drain and remove it, in the remaining ghee, fry cashews and rasins, drain and remove it and keep it aside. wash the rice well and soak it for half an hour.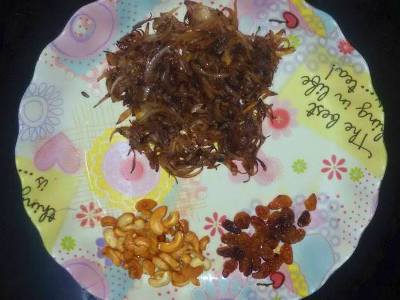 Take a deep bottam pan heat 2 tbsp of ghee, add all the spices( cinnamon, cloves, cardamom) saute for 2 minuteas.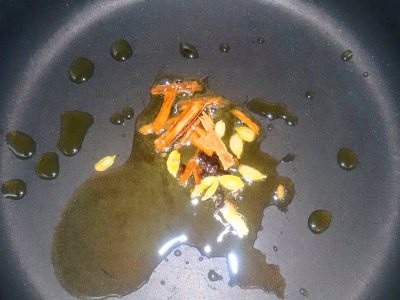 Now add sliced onions and saute the onion until soft and transparant.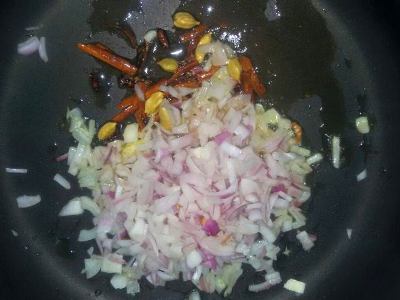 Add ginger chopped also , saute well.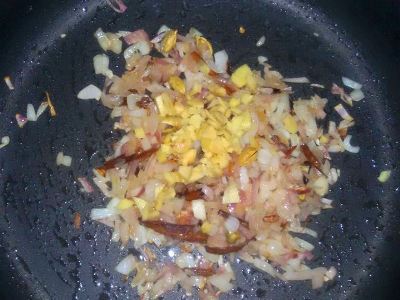 Drain water from the rice and add the rice to the pan. Fry in medium heat for about 5 minutes stirring continuously.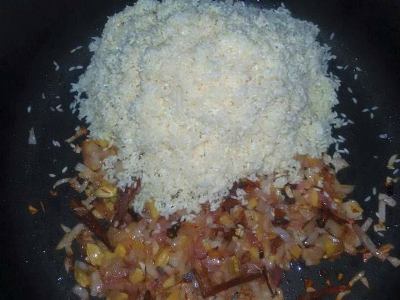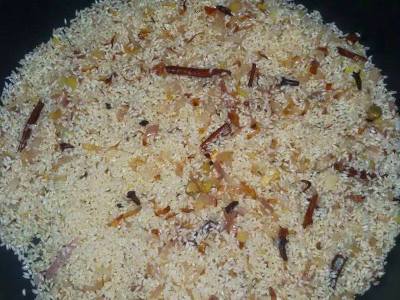 Add water and salt and cover the pan with lid, cook until the rice is done and all the water absorbed. Occasionally check the rice in between and stir to prevent rice sticking to the bottom.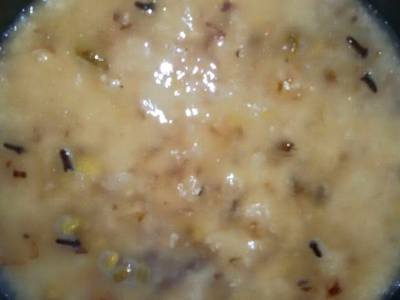 Garnish it with fried onions, cashews, rasins, and corriander leaves.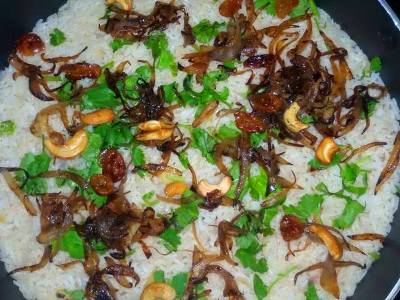 Serve it with curries of ur choice …me served along with kerala beef curry.