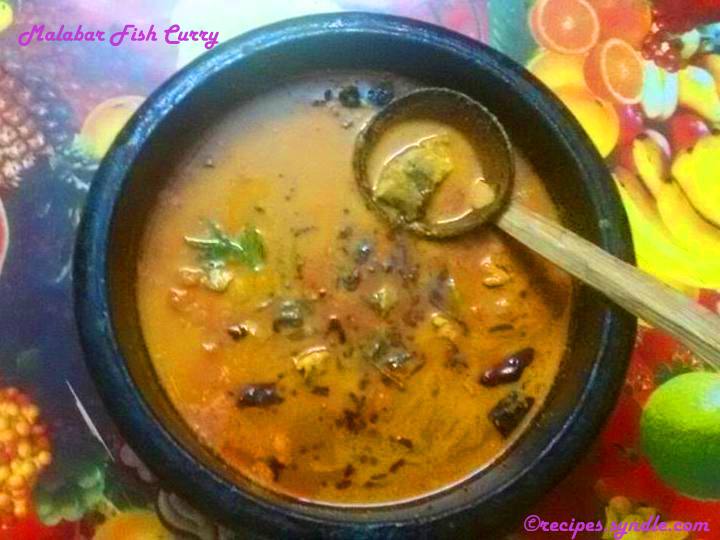 This is a famous and very common fish curry in malabar area and more specifically Thalassery and vatakara area. This is prepared using fresh coconut paste along with tomatoes or raw mangoes. Tastes better with raw mangoes. Coconut should be ground as smooth as possible to get a better taste. This is s signature dish in many kerala home. This my home style kerala fish curry. Coconut(thenga) is ground to a smooth paste along with shallots, fenugreek seeds and spices. This paste is diluted with water to make the curry base. The fish is simmered in this mixture till thickened. Tamarind and tomatoes is our souring agent.Then this yummy curry is finished off by tempering with some fried shallots , mustard seeds, dry red chillies and curry leaves in the irreplaceable coconut oil.
This is the perfect lunchtime curry served with hot rice!
Malabar Meen Curry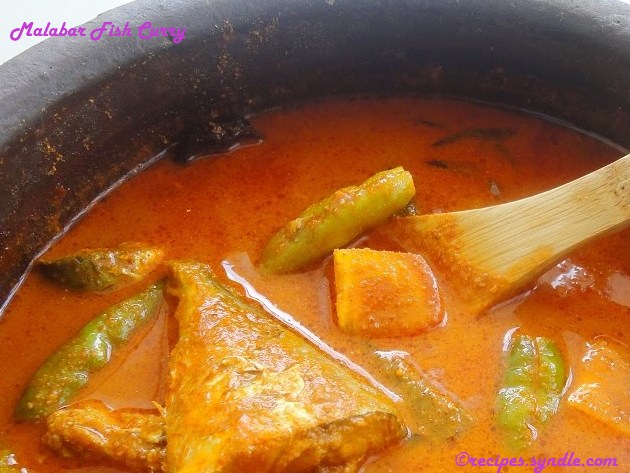 IngredientsFor Grinding
Coconut-1cup,grated
Dry red chillies-7,soaked
Corriander seeds-2tbsp
Shallots-8,pieces
Fenugreek seeds- 1 tsp, roasted
Turmeric powder-1 tsp
Add to Curry
Fish-1/2 kg, cleaned and cut in pieces
Tomatoes-2,cut in pieces
Curry leaves
Green chillies-5,split in lengthwise
Tamarind juice-4tbsp
Salt-to taste
For Seasoning
Shallots-3, chopped
Curry leaves
Coconut oil-2tbsp
Mustard seeds-1tsp
Dry red chillies- 3
How to Make Malabar Fish Curry With Coconut Paste
Make all ingredients ready for making curry.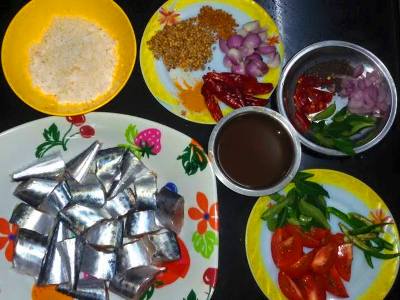 The coconut paste must be ground well. It can be ground on a stone for the most authentic taste. I used a heavy duty mixer. Put all the ingredients to be ground into the mixer and grinf for a good 10-15 minutes,till you get a nice smooth paste.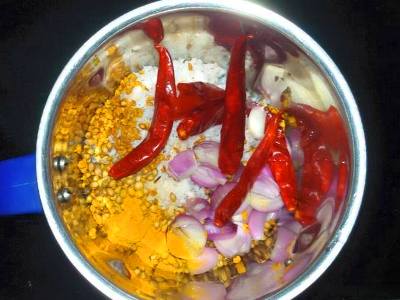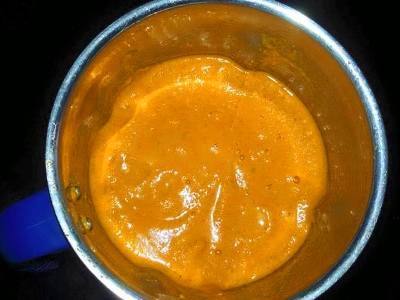 Transfer this smooth paste to a clay pot and add 3 cup of water, stir well. The mixture should be loose and thin but not too watery.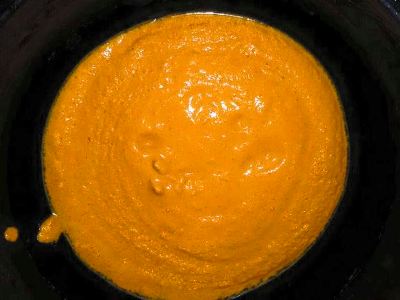 Turn on the heat and allow to come to a simmer. Add the tamarind juice, salt, tomatoes, green chillies, and curry leaves.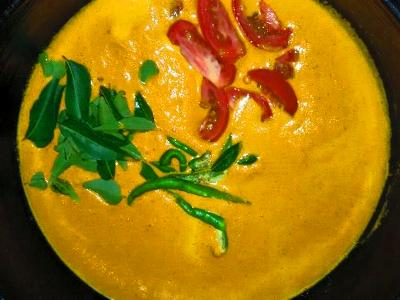 When the curry boils, add the fish pieces and bring back to boil.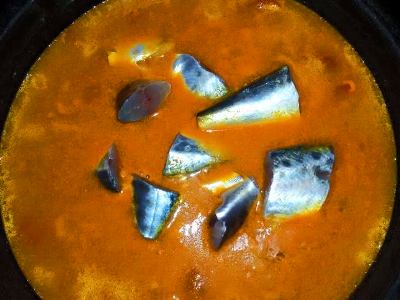 Allow to simmer on low heat for 15-20 minutes, till the curry has thickened. Add a just a little water at the end to prevent further thickening of the curry/ just to loosen a bit. switch off the heat and cover the pot. Now we can do the seasoning for the curry, heat the coconut oil in a small pan. Add mustard seeds, shallots, curry leaves, dry red chillies. Fry the shallots till golden brown.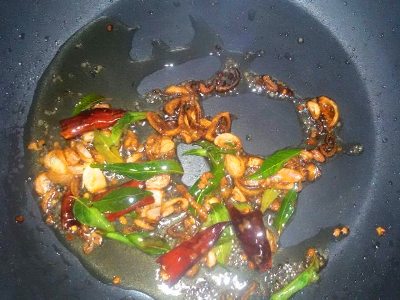 Add over the curry. Do not stir. Keep the pot covered and allow the curry to rest. (10-20 minutes at least)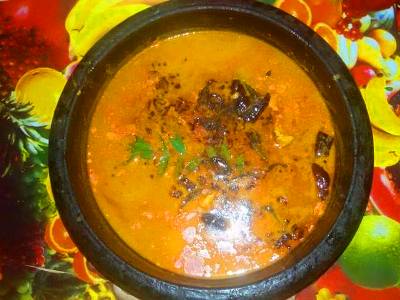 Serve hot with rice! Yum!