Eggplant or talong is used in my dishes such as tortang talong, stuffed eggplant, baked eggplant, tempura vegetable, pinakbet, siningang and even cooked as ginisang talong or sautéed eggplant in shrimp paste. This vegetable is very abundant in the Philippines, probably why, it is very affordable.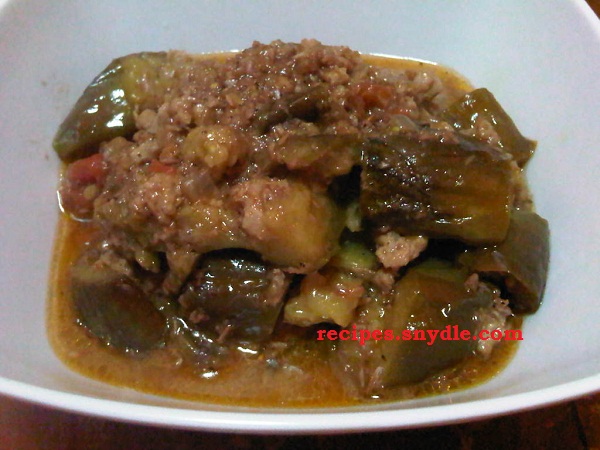 I can buy a half kilo of talong for P10.00 unlike other veggies. I often buy eggplant for pinakbet, torta, tempura and whenever I want to make sautéed eggplant in shrimp paste. My husband loves all kind of vegetable dishes and since I have eggplant sitting in the refrigerator, I decided to cook ginisang talong for lunch.
Ginisang talong is a quick and easy dish, but most importantly budget friendly. So, if you have plenty of talong or eggplant in the fridge, try this dish. By the way, I added a small amount of ground pork to give the dish an added crunchiness and flavor.
Here's my ginisang talong recipe, please let me know what you think. Enjoy cooking!
Ginisang Talong
Ingredients:
2 pcs eggplants, sliced lengthwise
½ kilo ground pork
2 cloves garlic, minced
1 onion, chopped
Cooking oil
Ground black pepper
Shrimp paste or bagoong alamang
½ cup water
Direction: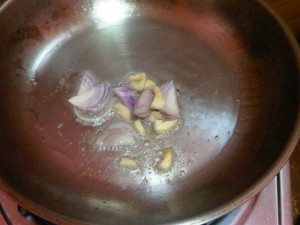 In frying pan, heat oil over medium high heat and sauté the onion and garlic.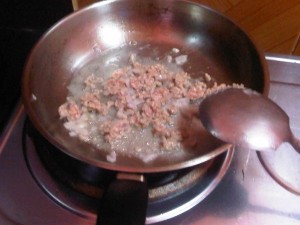 Put into the pan the ground pork. Cook for 3-5 minutes.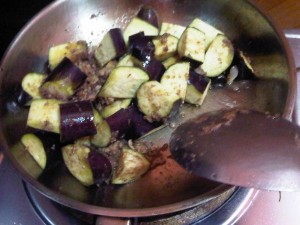 Add the talong and cook for 3 minutes. Add the shrimp paste and water then bring to a boil. Reduce the heat, season with ground black pepper then stir and simmer until cooked. Once cooked, turn off the heat and transfer to a serving dish.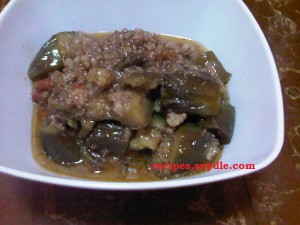 Serve hot with rice and enjoy!