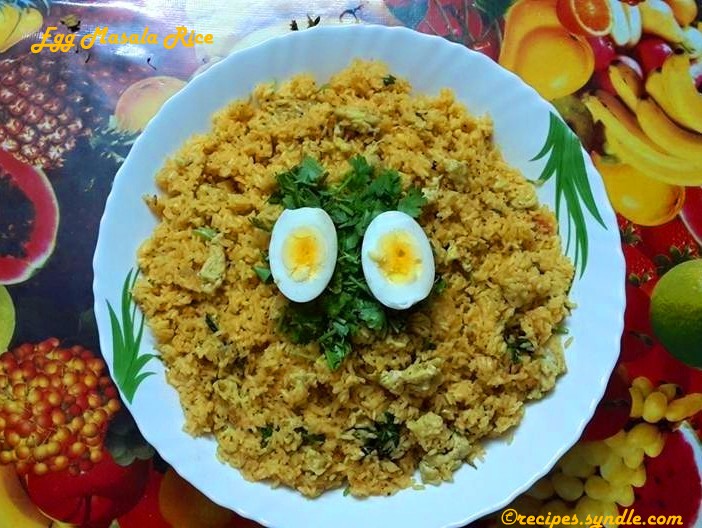 This rice can be made within 30 minutes. But it has full of flavour, I love it with some onion raita and my lunch will get filled. This is a great receipe to put in lunch box, kids will love it. Since the eggs is spiced first it has some flavour too instead of bland plain eggs. This is a great receipe to use leftover rice from the previoys batch, you can add vegetables in this like corn, capsicum, peas and anything.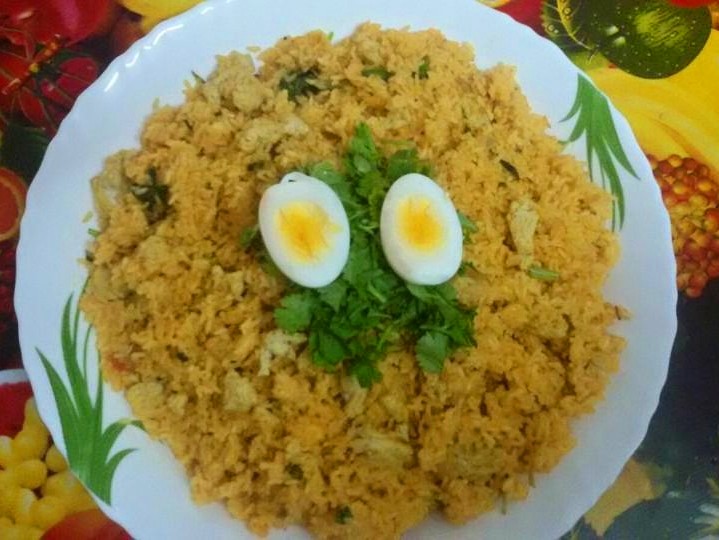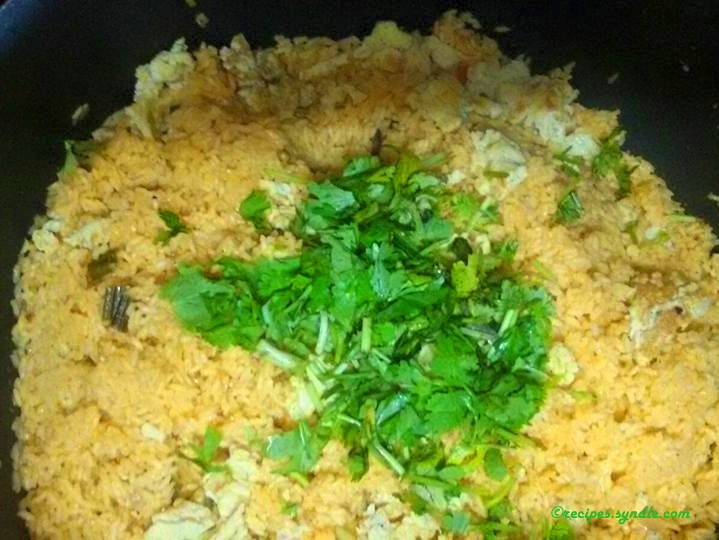 Ingredients
Basmathi rice/kaima rice-2cup, washed and soaked for 1/2 hour
Egg-6, Beat well with salt and pepper powder
Pepper powder-1/2 tsp
Salt-to taste
Ghee-3tbsp
Onion-2, finely chopped
Cinnamon-2,pieces
Cloves-2
Cardamom-4
Rampa leaves/Briyani flavoured leaves-1
Tomatoe puree-1 cup
Corriander leaves- 1 cup
Boiling water- 3 and 1/2 cup
For Grinding Masala
Shallots-6
Garlic-8
Ginger-1 medium piece
Green chillies-2
Peppercorns-1and 1/2 tsp
Cumin seeds-1 tsp
Chilly powder-1/2 tsp
Turmeric powder-1/2 tsp
How to Make Egg Masala Rice 
Given ingredients listed under 'for grinding masala' should take and grind it on a mixer and keep it aside.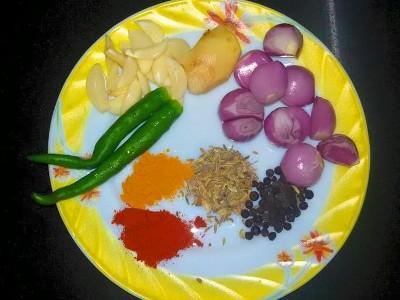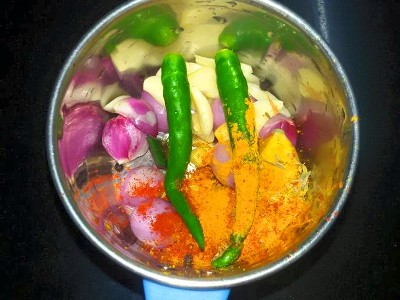 Heat 2tbsp oil a deep bottom sauce pan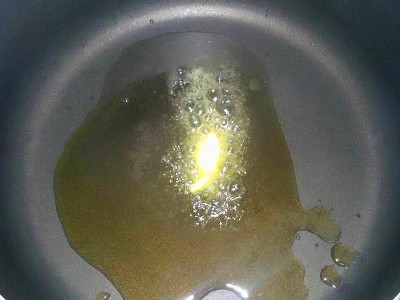 Add cinnamon, cloves, cardamom, and rampa leaf/briyani leaf,  saute till a gud aroma arrives.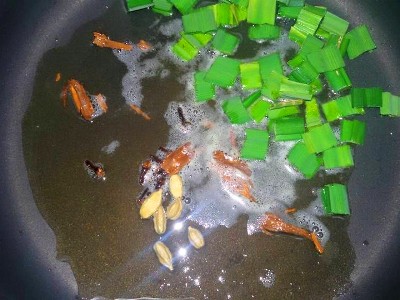 Now add chopped onions and saute it till raw smell disappears, onions turn soft and transparent.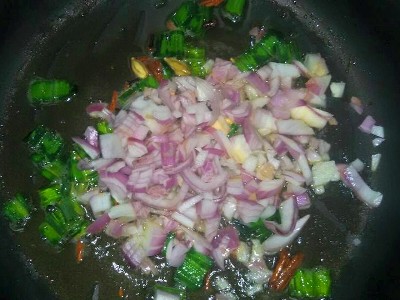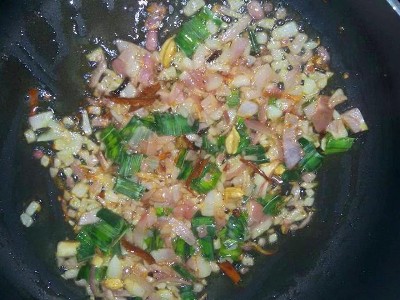 Now add the grinded masala and roast it well till raw smell should go on.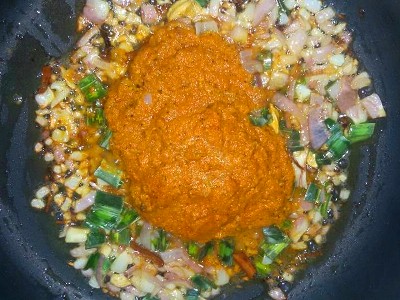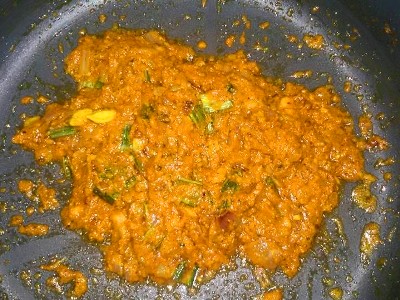 Once masalas roasted, add tomatoe puree and mix it well and saute for 1 minute.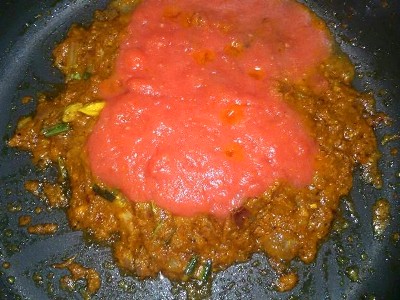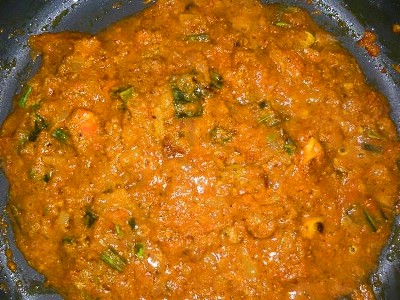 Drain rice from water and add along with masalas, roast it for 10 minutes in continous stirring.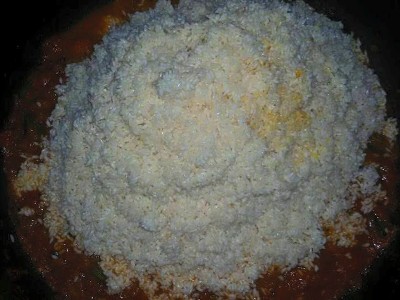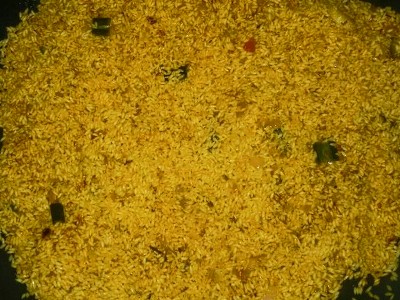 Now add 3 and 1/2 cup of water and salt, cook it till water absorb completely.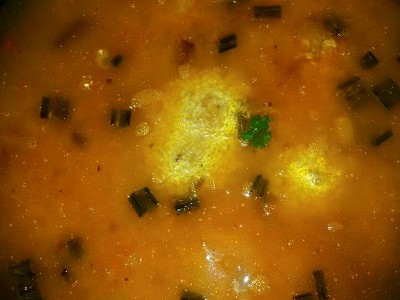 Mean while, heat 1tbsp ghee in a frying pan, pour the egg batter and scramble it.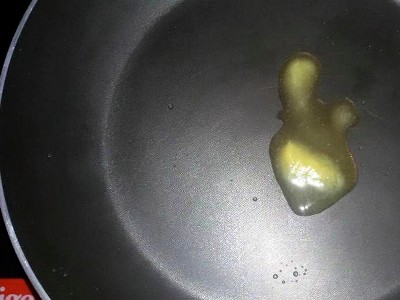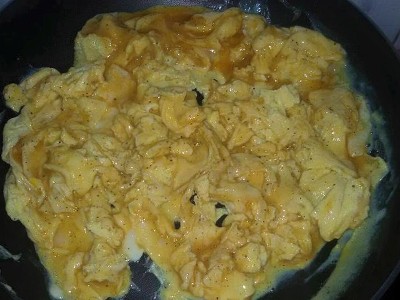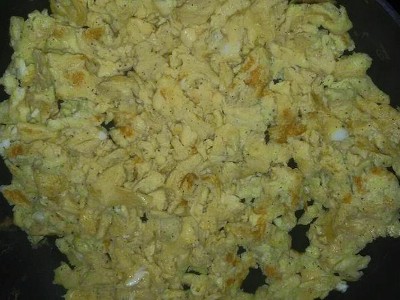 Now rice cooked well and mix the scrambled egg along with the rice, mix it well.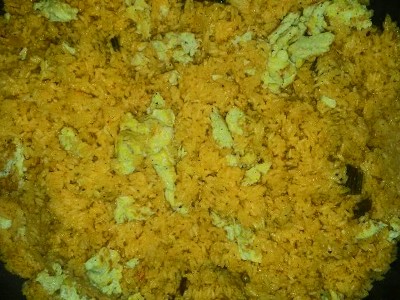 Add chopped corriander leaves on top and close it with lid for 5 minutes.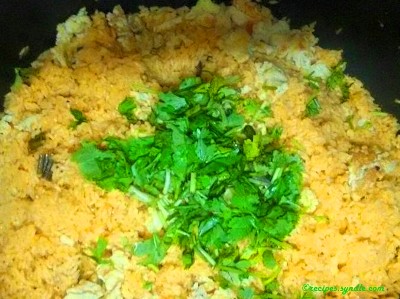 Serve it hot along with onion raitha or any spicy side dish.