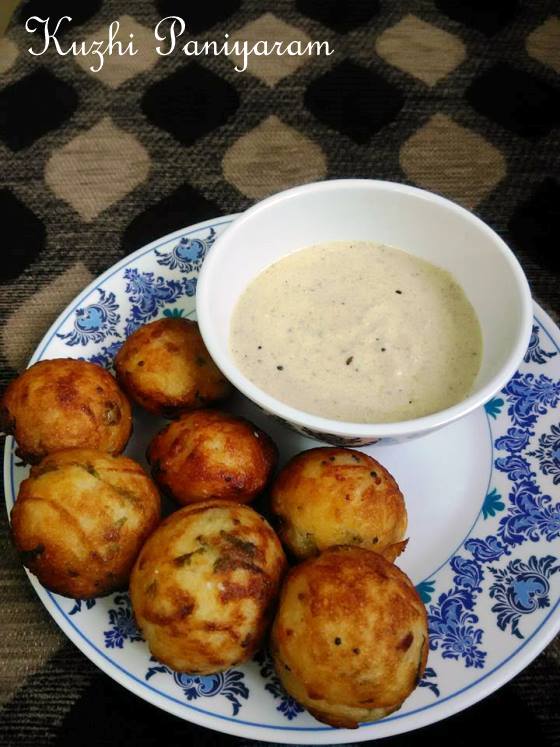 Kuzhi Paniyaram Recipe with Step by Step Pictures
Hello foodies! Today I am sharing a very delicious, popular, easy South Indian recipe. It's call Kuzhi Paniyaram. If you are bored of having idlis and dosas, you should definitely try this recipe of Kuzhi Paniyaram. It can be served for breakfast or lunch. This paniyaram is usually served with onion tomato chutney. I served it with coconut-sesame chutney because that's how my family likes it better.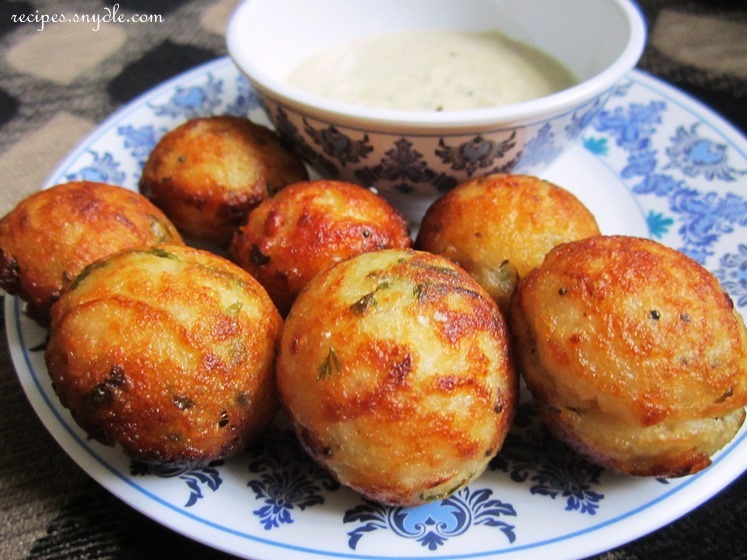 If you have leftover idli batter and don't want to make idlis, you can whip up these soft, pillowy paniyarams within a few minutes. I learnt this recipe as a child by seeing my Mom make it. Mom learnt it from a Tamilian neighbor. I have been loving paniyarams ever since I tasted them for the very first time. They will make you fall in love! The combo of the very basic ingredients create an amazing fragrance and taste. I used to take them to school for lunch as well.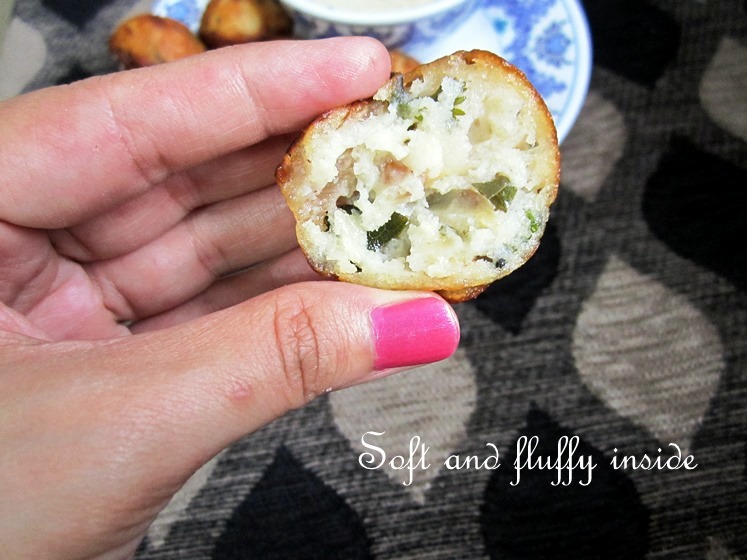 The idli batter I used had skinned urad dal and parboiled rice in the ratio of 1:3. I used about 3 and 1/2 cups of idli batter and it made 28 paniyarams. For the purpose of measurement, 1 cup = 250 ml.
Ingredients
Idli batter – 2 and 1/2 cups
Onions – 2 medium, thinly sliced
Scraped fresh coconut – 3/4 cups
Green chilies – 6 or to taste, finely chopped
Ginger – 1/2 inch, finely crushed
Curry leaves – 15 leaves, finely chopped
Coriander leaves – 2 tbsp, finely chopped
Chana dal – 2 tsp
Asafoetida – 2 pinches
Mustard seeds – 3/4 tsp
Oil – 2 tbsp + some more to roast the paniyarams
Salt – to taste
Sugar – 1 tsp
How to Make Kuzhi Paniyaram
Heat 2 tbsp oil in a skillet. Add mustard seeds and allow them to splutter. Keep the heat on low and then add the asafoetida. Add chana dal and fry it till it turns golden.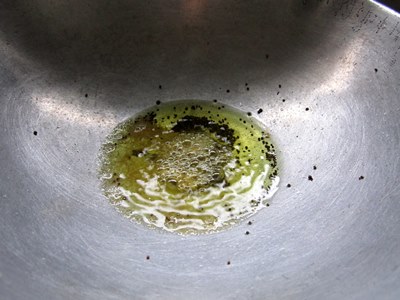 Add the ginger and curry leaves. Then add the sliced onions once the curry leaves give out a nice smell.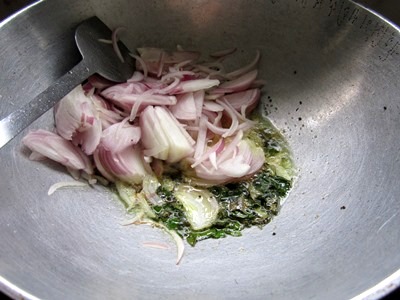 Saute the onion till they turn pink and soft. Add in the green chilies and fry.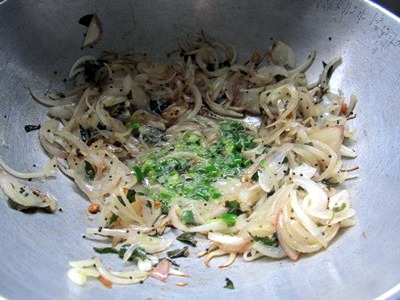 You could keep the onions pink but I like them golden so I sauteed them for longer on medium heat. some salt and coconut. Mix well.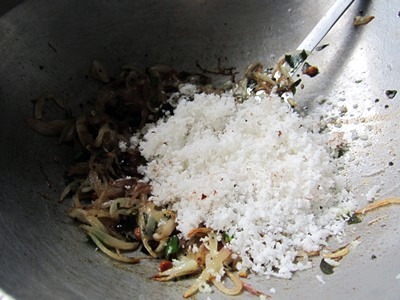 Allow the mixture to cool. Then add the mixture, sugar and coriander leaves to the idli batter. My idli batter already contained salt. Check the salt and adjust it.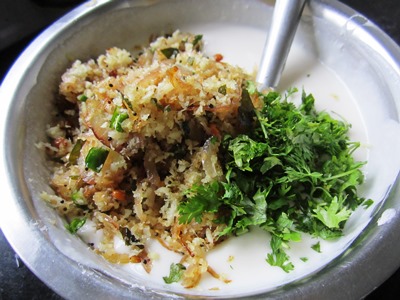 Heat the paniyaram pan and add 1/4 tsp oil in all the moulds. Then add a couple of tablespoons of the paniyaram batter into each mould. Keep the high while adding the batter and then turn it between medium to low. Let the paniyarams get roasted till they get golden on the underside.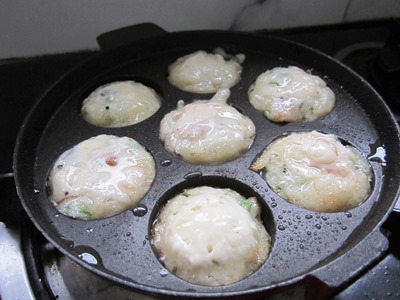 Turn the paniyarams when the turn golden but still wet on the top. This is important to get a perfect round shape. It took me 5 minutes to get the paniyaram ready.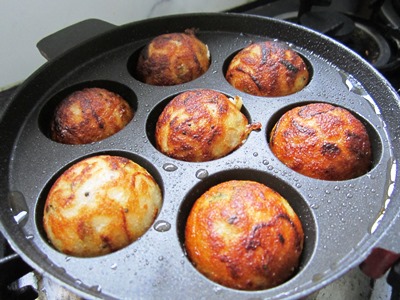 Scoop them paniyarams out onto a plate and serve hot with your favorite chutney. Enjoy!