Adai / ada dosa is a famous dosa variety in South India.  It with made with rice and other pulses.  The addition of pulses make it a very healthy and nutritious dish.   We usually make ada dosa for breakfast and serve it with avial.  Though, it can also be served with idli powder or coconut chutney but the avial gives a lift to the dish.  Today, I have made ada dosa with kuthiravalli / barnyard millet.   Though we all know that millets are important for our health, we usually don't use them in our day to day lives.  This is one such method where we can use millets.  Now to the recipe..
Ingredients required
kuthiravalli / barnyard millet – 1 cup
channa dal  – 1/4 cup
toor dal  – 1/4 cup
urud dal  – 1/4 cup
moong dal – 1 tablespoon
hing / asafoetida  – a small piece
ginger – one small piece
dry red chilly – 6 – 7
shallots / small onion – 4 – 5
curry leaves – few
salt – to taste
oil  –  as required
Technique 
1.  Soak millet, urud dal, channa da, moong dal, toor dal together for 3 – 4 hours.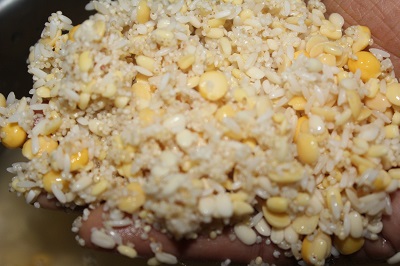 2.  Grind together, dry red chilly, shallots, curry leaves, ginger, hing together to a smooth paste.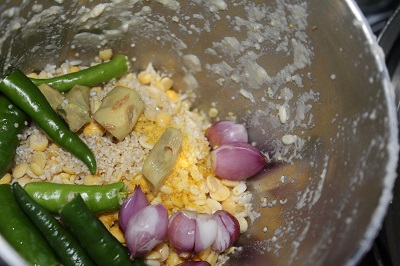 3.  Add the other soaked ingredients and grind it to coarse paste.  It should not be very smooth.  Otherwise you will not get crisp ada dosa.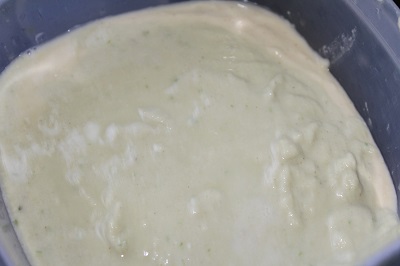 4.  Heat tawa, grease it with oil.
5.  Take a ladle ful of batter and pour it on the tawa and spread in circular motion.  Drizzle oil around the edges.   .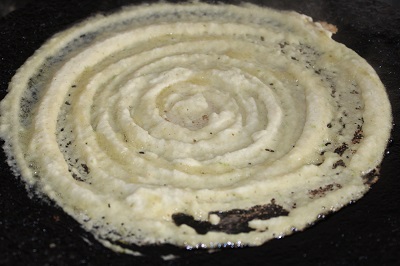 6.  When one side is cooked well, flip it to the other side, drizzle oil on this side too and wait till it gets cooked.  Transfer it to a serving plate.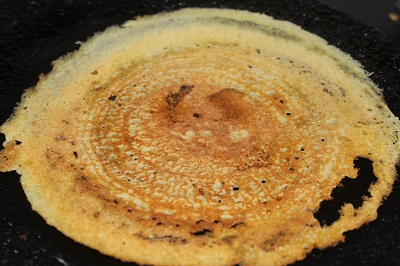 7.  Serve with chutney or idli podi or avial.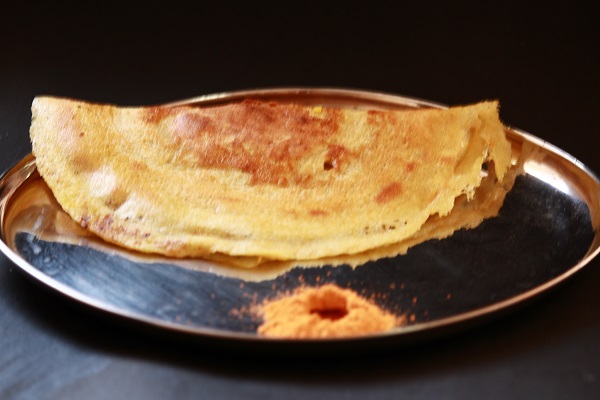 If you find this post useful, I would be happy if you can share it with your friends in google+, facebook or twitter.